It takes a loving heart to understand the challenges our gifted children need and to reach out to be by their side. BTW visits Alia Centre for Early Intervention (Bahrain Society for Children with Behaviour and Communication Difficulties) and Deputy Director of the Centre, Ms Haidy Wadie takes us to show how beautifully the children are helped and supported to stand on their feet and make a niche for themselves in this world. Yes, all it takes is love!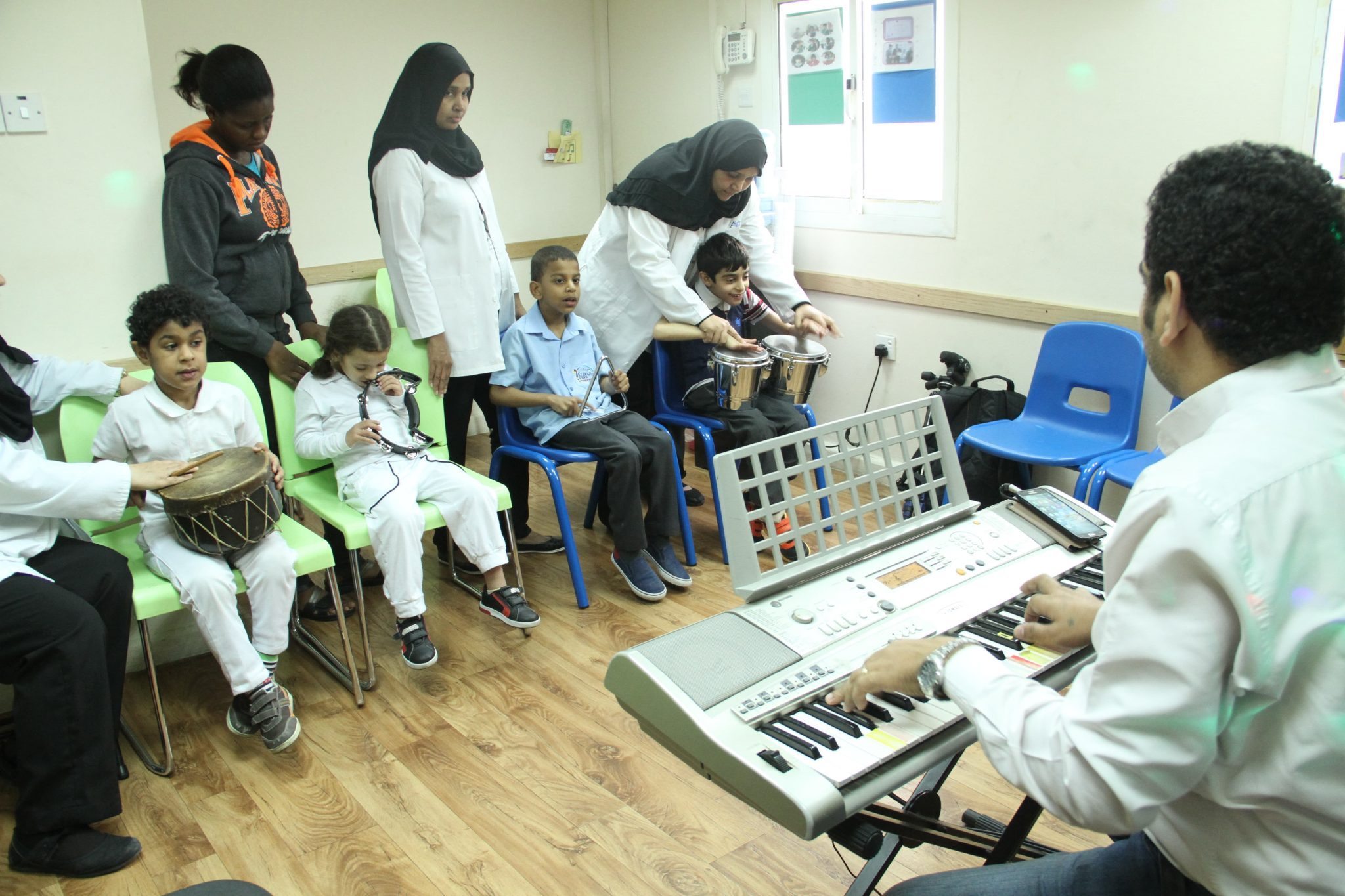 Tell us something about yourself and your association with the Bahrain Society for Children with Behavior and Communication Difficulties?
MY name is Haidy Wadie. I work as the Deputy Director of Alia Intervention Centre and have been associated with the organization since its inception in 2004.
Tell us about the Organisation: when was it founded by whom, etc.
Alia Early Intervention Centre was founded in 2004 by a group of parents of autistic kids and people who cared about kids with Autism
What major projects have been undertaken by the Organization since its inception?
It was around the end of 2004 that the Bahrain Society for Children with Behaviour and Communication Difficulties was founded in 2004 after the Alia Early Intervention Center was opened. This was followed by the opening of the Alia Primary School in 2006  and by 2013, a medical complex was built to provide the required service medically.
What are the facilities provided by your organization for Autistic children?
We do provide early intervention services, and mainstreaming services for the children with autism.
What are the benefits of early intervention in autism?
It makes a difference in the child's future taking the children out of their silence crossing the bridge of difficulties to join another world of success and achievements.
What have been the various awards/recognitions received by the Society so far?
Alia received accreditation from ABC and from I AO international accreditation organization.
What are the various challenges faced by your organization and how have you overcome them?
Our primary challenge was the limited resources either financial or human resources but we have been gradually building up on that through the support extended by various individuals and organizations.
Has the attitude of the society towards autistic children over the years?
Well I think society has slowly moved from ignorance and indifference to gradually realizing how important it is for everyone to understand and support autistic children. We see the big picture now of how big is the responsibility and how much is the effort needed to make a difference.
How can the common people support the cause of autistic children?
Everyone can make a difference. All are welcome to volunteer their time, resources or support by spreading awareness.
What is your message to the parents of autistic children?
We are here to help. Do not lose hope. It takes time and effort but we will get there together. Your child needs your help and care and attention. Please support your child. Be patient and try to understand their feelings and perceptions. This way you can change his future to a brighter one .