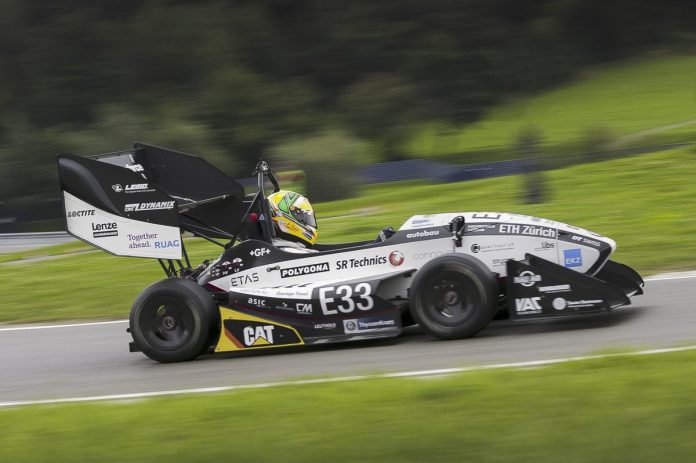 In a record-setting feat, an electric car zoomed from 0 to 62 mph (100 km/h) in just 1.513 seconds last week, making it the fastest known electric car in the world.
The "Grimsel" electric car took less than 98 feet (30 meters) to reach 62 mph, according to ETH Zurich, a science, technology, engineering and mathematics university in Zurich, Switzerland.
The previous world record — 0 to 62 mph in 1.779 seconds — was set in 2015 by a team at the University of Stuttgart in Germany. That makes both electric cars faster than the Ariel Atom (which can go from 0 to 60 mph in 2.5 seconds), the No. 1 rated car on a list put together by the BBC's Top Gearof "fastest accelerating cars on sale today.
The new record was set at the Dübendorf Air Base near Zurich on June 22. The award-winning team of 30 students, from ETH Zurich and Switzerland's Lucerne University of Applied Sciences and Arts, built the car in less than a year.
The car is made out of carbon-fiber materials and weighs just 370 lbs. (168 kilograms), or about as much as a small upright piano. It has four-wheel drive, and each of its wheel-hub motors is capable of generating 200 horsepower and 1,254 foot-pounds (1,700 newton meters), the researchers said. A foot-pound is how much energy it takes to raise 1 lb. a distance of 1 foot.