Dragon City, the largest wholesale and retail trade centre in the Kingdom of Bahrain, is hosting an environmentally friendly event by the name of "Recycle & Build" during the Holy Month of Ramadan, promoting a culture of recycling in a fun creative way.
Held at the Centre Court of Dragon City, the event is an interactive affair, where mall customers will participate in crafting empty boxes into the structure of a traditional Bahraini house. In this way, materials that would have otherwise gone to waste will instead be used to build an artistic communal project.
Customers will be able to join the fun through participation tickets that can be obtained from Dragon City tenants. These tickets should be taken to the Centre Court to get empty boxes, which customers will place in the right position to complete the structure by end of Ramadan. Participation is open from 7 pm to 11 pm everyday of the month.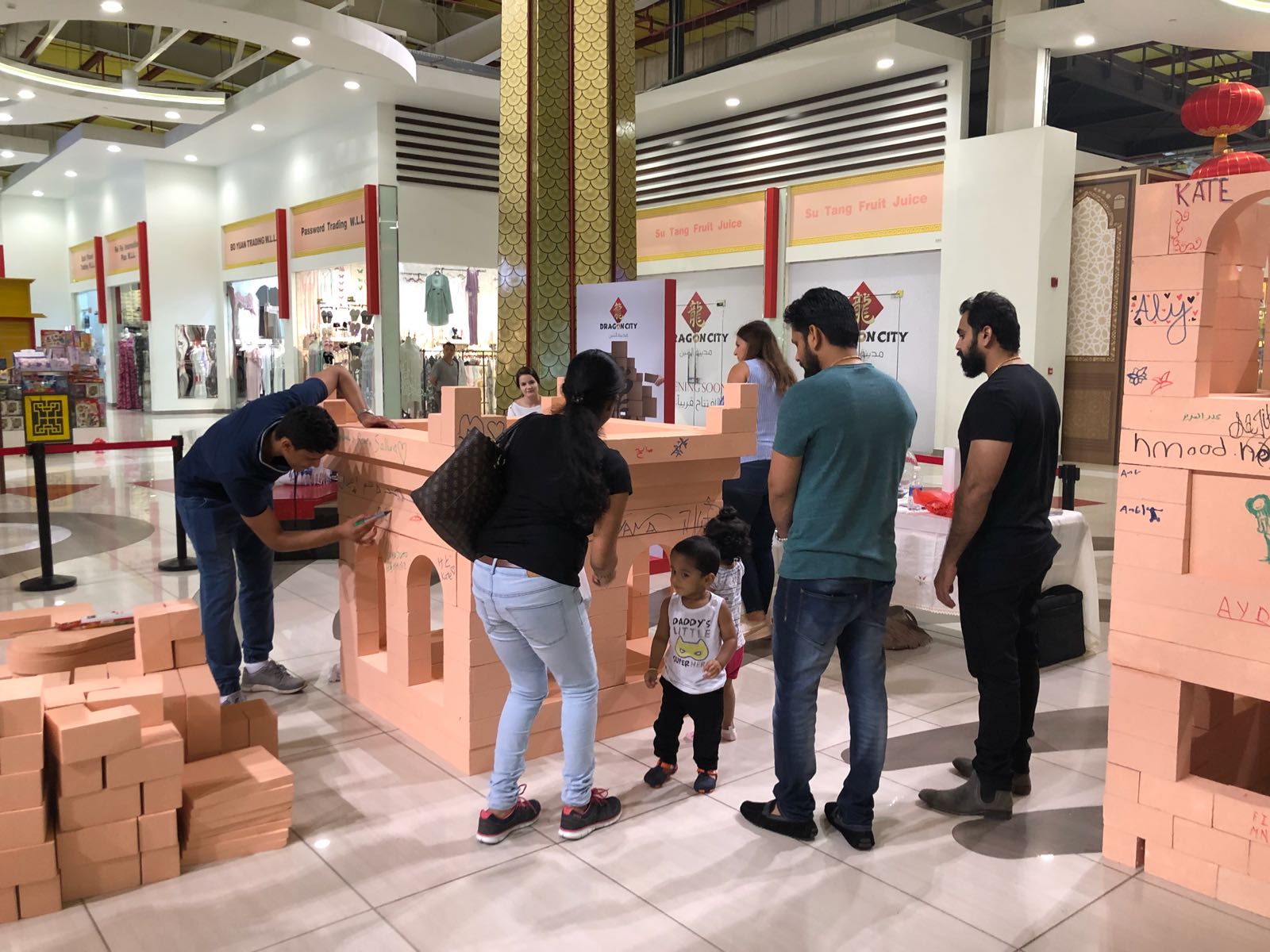 Mr. Patrick Zheng Shuo, General Manager of Chinamex, the operating company of Dragon City, conveyed the management's best wishes to all esteemed customers and the people of Bahrain on the occasion of the Holy Month of Ramadan. He commented, "Dragon City is keen to promote various causes that affect communities on a local and global scale, within our commitment to social responsibility. This event comes to encourage creativity and raise awareness to the importance of recycling, which is a relevant issue given current threats of climate change."
He continued, "Recycling is an eco-friendly practice that can minimise waste by saving material, which helps lower greenhouse gas emissions. If we all contribute our role in helping the environment, we can bring about a change, together."