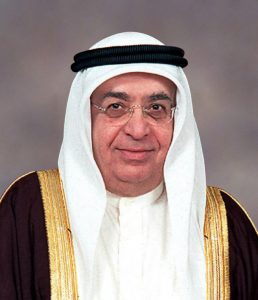 Nominations are open for the 2021 eGovernment Excellence Award, now in its 11th edition. Held under the patronage of the Deputy Prime Minister and Chairman of the Supreme Committee for Information and Communication Technology, HH Shaikh Mohammed bin Mubarak Al Khalifa, the award is open to participants from the public and private sectors, as well as individuals and civil society organizations. Entries can be submitted via the award's website, www.egovaward.bh from 10th March until 10th April, 2021.
Information & eGovernment (iGA) Chief Executive, Mohammed Ali Al Qaed said this year's award reaffirms Bahrain's commitment to moving forward with its objectives of highlighting innovative and pioneering initiatives in the ICT sector, despite the circumstances imposed by the pandemic. The sector has enjoyed notable growth thanks to rapid technological developments aimed at serving the needs of individuals and organizations, including the challenges they are facing during the current pandemic. The award allows participants to enter innovative and efficient projects and services, and compete by showcasing how they add value to beneficiaries and contribute to Bahrain Economic Vision 2030 and the kingdom's Digitization.
Al Qaed said that the award comes at a time when the rate of digital transformation has been accelerating in all aspects of life. This has motivated individuals and public and private organizations to offer innovative products and services, help to support and sustain infrastructure, and present pioneering technology-based ideas that are easily accessed via digital channels. He called for individuals and organizations to participate in the award with innovative projects and services that have experienced rapid transitions from traditional to modern systems, employed new technologies and gained the approval of their beneficiaries, or improved their quality or extended their utilization.
Al Qaed added that the award seeks to motivate innovation and excellence in the provision of products, projects, and eServices, in a way that supports the Kingdom's ICT sector, and encourages local and regional expansion. He cited the award's support for the rapid growth of the ICT sector over the years, and its contributions to the Kingdom's digital transformation, and the dissemination of knowledge.
Its worth mentioning that this year's Public Sector Awards include "Best Website", "Best Government-to-Government (G2G) Service", "Best Practice in Community eParticipation", "Best Integrated Services for Individuals or Businesses", and "Best Application for Smart Devices". The Private Sector Awards consist of "Best Application for Smart Devices" and "Best eService", while the Citizen Award includes "Best eConcept".
Those looking to participate or attend a virtual session about the awards, or who have inquiries, can email their requests to egovaward@iga.gov.bh or call the Government Services Contact Center on 80008001. All submissions are evaluated by a committee of experts representing local and international entities. For more details, visit the award's official website egovaward.bh.