Love is the panacea for all pain that heals the homeless, destitutes, the old, the abandoned and the ostracized. And this she proved with her life, embracing the poor, the orphans and the diseased, the lepers and the dying. She gave them a chance to live with dignity. Mother Teresa, the Saint Mother, founder of the Missionaries of Charity, recently canonized at the Vatican City, is perhaps the highest embodiment of God's endless love who lived in our lifetimes. A tribute by BTW to Mother Teresa, the divine contributor to society.
Mother Teresa MC, known in the Catholic Church as Saint Teresa of Calcutta (born Anjezë Gonxhe Bojaxhiu Albanian; 26 August 1910 – 5 September 1997), was an Albanian-Indian Roman Catholic nun and missionary. She was born in Skopje (now capital of the Republic of Macedonia), then part of the Kosovo Vilayet in the Ottoman Empire. After having lived in Macedonia for eighteen years, she moved to Ireland and then to India, where she lived for most of her life.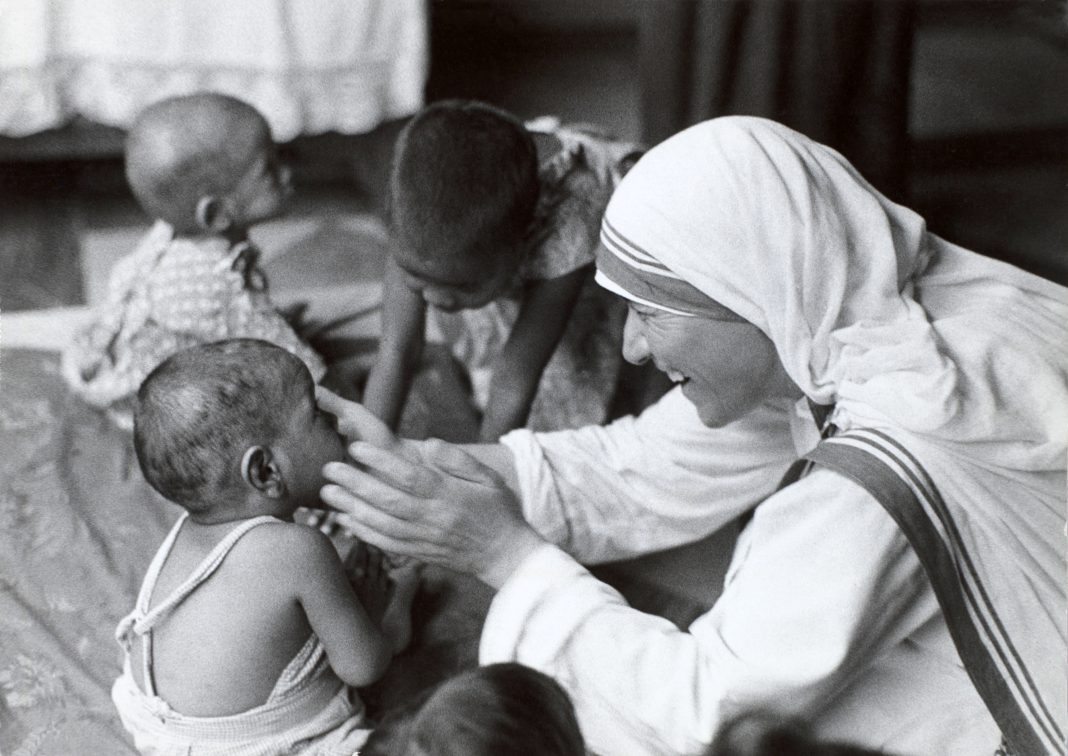 Agnes left home in 1928 at the age of 18 to join the Sisters of Loreto at Loreto Abbey in Rathfarnham, Ireland to learn English, with a view to becoming a missionary. English was the language the Sisters of Loreto used to teach school children in India. She took her solemn vows on 14 May 1937, while serving as a teacher at the Loreto Convent School in Entally, eastern Calcutta.] Sister Teresa served there for almost twenty years and in 1944 was appointed headmistress.
On 10 September 1946, Sister Teresa experienced what she later described as "the call within the call" while travelling by train to the Loreto convent in Darjeeling from Calcutta for her annual retreat. "I was to leave the convent and help the poor while living among them. It was an order. To fail would have been to break the faith." One author later observed, "Though no one knew it at the time, Sister Teresa had just become Mother Teresa".
She began her missionary work with the poor in 1948 replacing her traditional Loreto habit with a simple white cotton sari decorated with a blue border. Mother Teresa adopted Indian citizenship, spent a few months in Patna to receive a basic medical training in the Holy Family Hospital and then ventured out into the slums. Initially, she started a school in Motijhil (Kolkata); soon she started tending to the needs of the destitute and starving.[39] In the beginning of 1949, she was joined in her effort by a group of young women and laid the foundations of a new religious community helping the "poorest among the poor".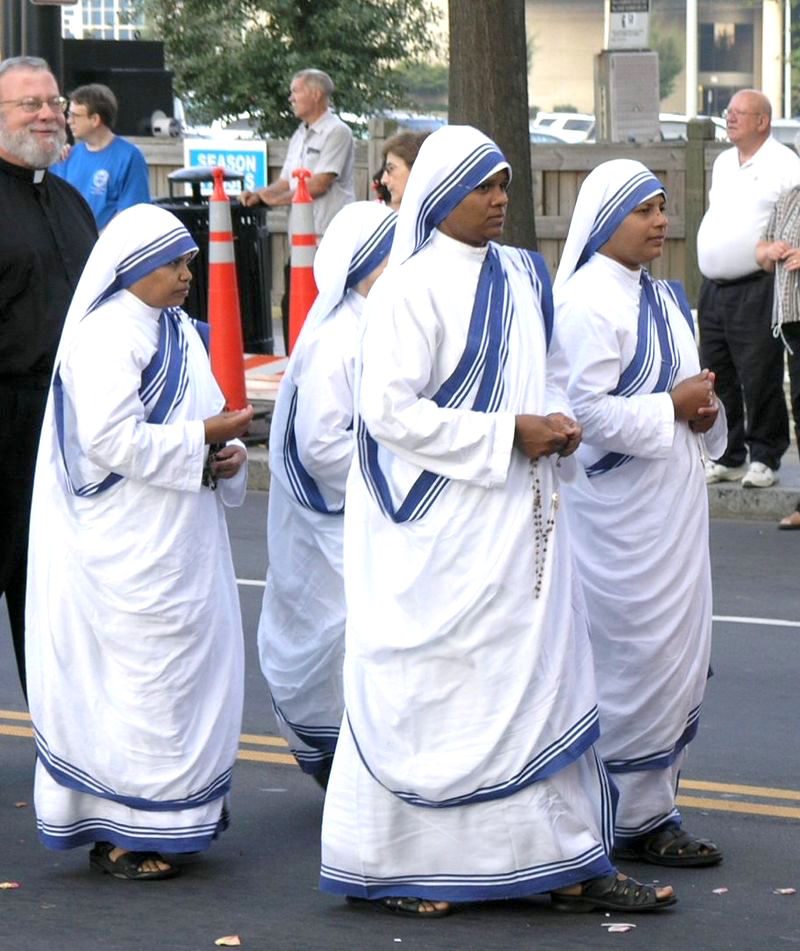 In 1950, Mother Teresa founded the Missionaries of Charity, a Roman Catholic religious congregation, which in 2012 consisted of over 4,500 sisters and was active in 133 countries. They run homes for people dying of HIV/AIDS, leprosy and tuberculosis; soup kitchens; dispensaries and mobile clinics; children's and family counselling programmes; orphanages; and schools. Members must adhere to the vows of chastity, poverty, and obedience, as well as a fourth vow, to give "wholehearted free service to the poorest of the poor.
Mother Teresa was the recipient of numerous honours, including the 1962 Ramon Magsaysay Peace Prize and 1979 Nobel Peace Prize.
Mother Teresa suffered a heart attack in Rome in 1983 while visiting Pope John Paul II. After a second attack in 1989, she received an artificial pacemaker. In 1991, after having pneumonia while in Mexico, she suffered further heart problems. She offered to resign her position as head of the Missionaries of Charity, but the sisters of the congregation, in a secret ballot, voted for her to stay. Mother Teresa agreed to continue her work as head of the congregation.
In April 1996 Teresa fell and broke her collar bone. In August she suffered from malaria and failure of the left heart ventricle. She had heart surgery but it was clear that her health was declining.
After Mother Teresa's death in 1997, the Holy See began the process of beatification, the third step towards possible canonisation. Asked by the Diocese of Calcutta, Kolodiejchuk was appointed postulator. Kolodiejchuk said, "We didn't have to prove that she was perfect or never made a mistake…" but he did have to prove that Mother Teresa was of heroic virtue. He submitted 76 documents totalling 35,000 pages based on interviews with 113 witnesses who were each asked to respond to 263 questions. This process requires the documentation of a miracle performed from the intercession of Mother Teresa.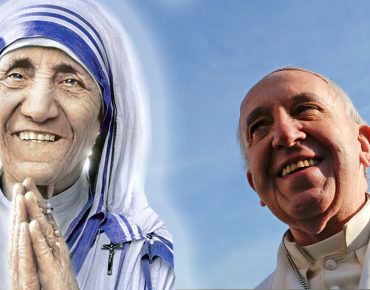 In 2002 the Vatican recognised as a miracle the healing of a tumour in the abdomen of an Indian woman, Monica Besra, after the application of a locket containing Mother Teresa's picture. Besra said that a beam of light emanated from the picture, curing the cancerous tumour. Some of Besra's medical staff and Besra's husband said that conventional medical treatment had eradicated the tumor.
On 17 December 2015 the Vatican confirmed that Pope Francis had recognised a second miracle attributed to her, involving the healing of a Brazilian man with multiple brain tumours. Pope Francis canonised her at a ceremony on 4 September 2016 in St. Peter's Square in Vatican City. Tens of thousands of people gathered for the ceremony, including 15 official government delegations and 1,500 homeless people from across Italy. The ceremony was televised live on the Vatican channel and streamed online; Skopje, Mother Teresa's hometown, announced a week-long celebration of her canonization. In India, a special Mass was celebrated at the Missionaries of Charity in Calcutta.
We end with Mother Teresa's immortal words:
"Spread love everywhere you go. Let no one ever come to you without leaving happier".