Turkish Airlines, a global leader in civil aviation, brought its ever-growing Turkish Airlines World Golf Cup to the Royal Golf Club in Bahrain last week.
The airline, first in terms of country and international destinations that are reached worldwide, prides itself on its award-winning Business Class service and its commitment to the Turkish Airlines World Golf Cup, which has more than 8,000 invited guests competing in more than 100 tournaments around the world, together with many other innovative and distinguished services, performed for offering its passengers an unparalleled flight experience.
Turkish Airlines is firmly committed to the aspirational vision of sporting competition and trusts in its ability to unite people from different nations.
That support extends from football, basketball, rugby and golf at all levels and the amateur series is a fine example of this from the carrier, which offers a multiple award-winning Business Class service and allows guests to take clubs for free.
The Bahrain event was well supported by the local business community and ninety-nine players were among the competitors at the Royal Golf Club.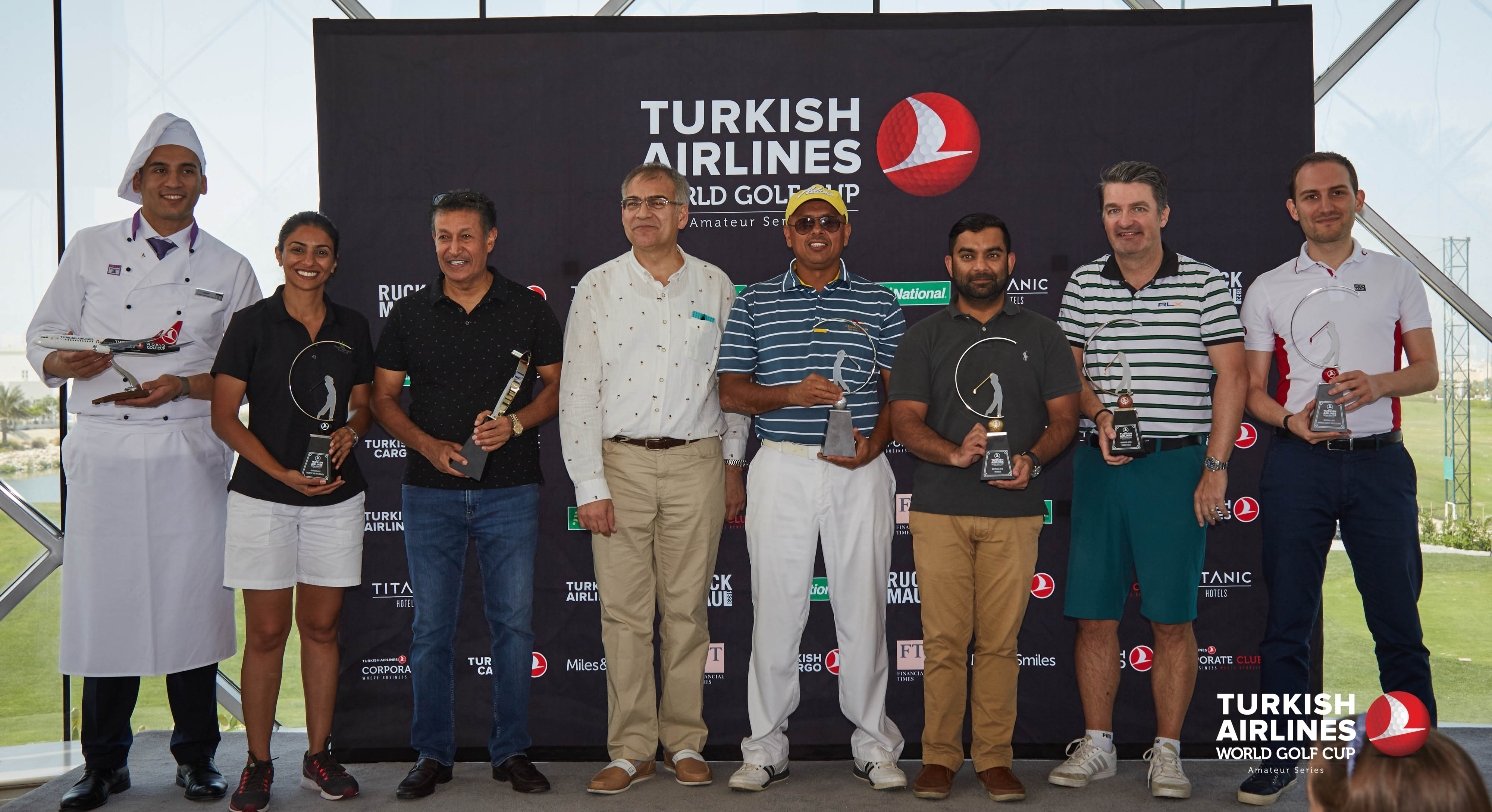 With this year's tournament backed by The Financial Times, National, Titanic Hotels and clothing partner Ruck & Maul, winners of the qualifiers progress to the Grand Finals in Antalya in November, where they will have the chance to secure a place in the Turkish Airlines Open pro-am, and will fly Business Class in Turkish Airlines and stay at the five-star Titanic Golf Deluxe Hotel.
Syed Ali will represent Bahrain there after winning the competition with 38 points, while Abdulrahman Alamar was runner-up, Stewart Tankard was third.
The 'Nearest the Pin' competition was won by Ali Amji for men and Hanar Albalooshi for women. Hamad Afnan won the lowest gross score with 74.
"We would like to thank all of our guests who made the Turkish Airlines World Golf Cup here in Bahrain a huge success," Mehmet Can Taşci, General Manager for Turkish Airlines Bahrain, said.
"Once again, it was a fantastic tournament in the TAWGC series and congratulations to our winner, Syed Ali. We wish him the best of luck in Antalya."
Turkish Airlines flies to 302 cities in 121 countries around the world and was awarded 'World's Best Business Class Catering Service', 'World's Best Business Class Lounge', and 'World's Best Business Class Lounge Dining' at the Skytrax World Airlines Awards in 2017.