"Kids R Golden 5" Campaign, held by "Smile" initiative by Future Society for Youth, was launched with great success at Abdulla Kanoo Unit at Salmaniya Medical Centre (SMC) on September 2nd, 2018.
Presence at the event were Assistant Undersecretary of Community Development at the Ministry of Social Development Khalid Ishaq, Assistant Undersecretary for Public Health at the Ministry of Health Dr Mariam Ebrahim Al-Hajeri, Acting Chief Executive Officer Administration Services of Salmaniya Medical Complex Mr. Jassim Mohammed Bahar,
The campaign was launched in the presence of more than 60 volunteers from the Smile Initiative, 40 children with cancer, and a number of their parents.
September is Childhood Cancer Awareness month and families of children with cancer was raised by the Initiative with a number of Ministries' representatives, Campaign's sponsors and supporters and Smile's volunteers to provide support for families that have a child diagnosed with cancer.
"Kids R Golden 5" campaign was launched with partnership of Ministry of Health (MoH), Ministry of Labor and Social Development, Ministry of Works (MUN), along with support of private sector representatives including; NBB, BBK, Gulf Hotel Bahrain, Y.K. Almoayyed, Maya La Chocolaterie, Seef Mall and Marriott Group.
For two months, volunteers teamed up to prepare for this campaign, Smile's volunteers prepared launch ceremony venue at Abdulla Kanoo Unit at SMC yesterday.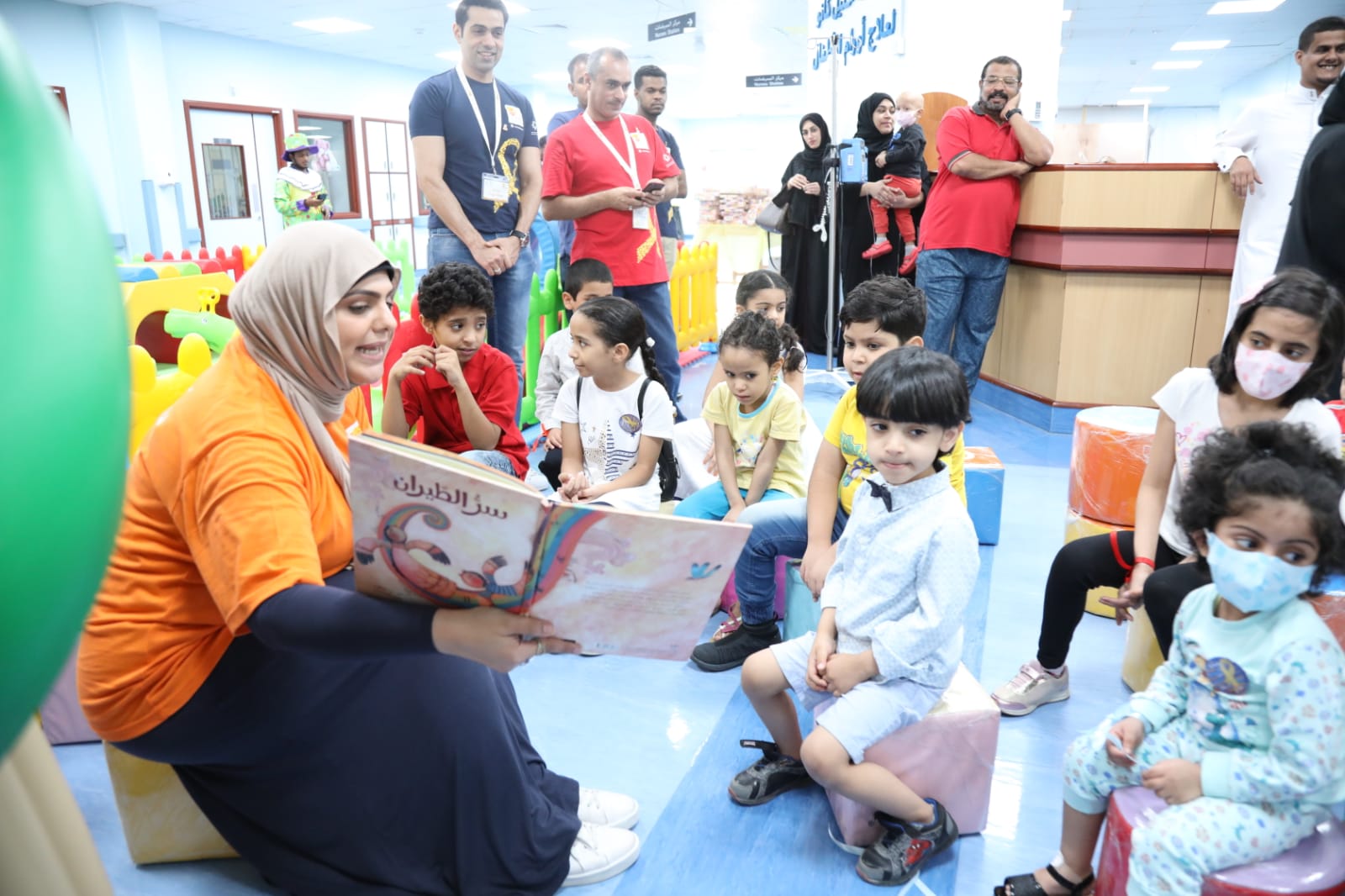 Making remarks, Chairman of Future Society for Youth Mr. Subah Al Zayani "Thanks to our dedicated team of volunteers, partners and sponsors for your efforts to raise awareness of Childhood Cancer and the importance of providing comfort to families dealing with childhood Cancer,"
"We are humbled by the number of children and parents we were able to help together attending this successful event, and we could not be more exited to kick off the sixth annual campaign, "
"Smile initiative is proud to continue its relationship with "Kids R Golden" Campaign for the fifth year. We look forward to another successful campaign, raising more awareness for the brave children who are fighting cancer."
Smile initiative calls on to participate and support the campaign to spread awareness of Childhood Cancer, placing Bahrain on the list of countries that participate annually in Childhood Cancer September events, highlighting Bahrain's achievements in health and medical services for cancer-stricken children.