Sofitel Bahrain Zallaq Thalassa Sea & Spa held a grand opening ceremony of their first 5 star Indian restaurant, Rivaaj, on Sunday, 15th April 2018. The opening ceremony of the restaurant included media personalities and top VIPs such as, His Excellency Mr. Alok Kumar Sinha, Ambassador of India to the Kingdom of Bahrain and Mr. Mohamed Jasim Abdulrahman AlZayani, who initiated the opening ceremony.
The ceremony started off with a very elegant semi-classical Indian dance routine, followed by serving of the grand set menu which proved to be a big hit with the audiences. Rivaaj symbolizes the rich Indian royal heritage and cuisine that offers an experience which transcends all boundaries and takes you back to a time where sophistication, taste and ambiance uniquely blends and exists in perfect harmony.
Marvel at the lush hardwood carvings with distinctive and regal colour palettes surrounding this wonderland, as you are overwhelmed with an inimitable gastronomic affair that leaves a lasting impression. From the grand, burgundy drapery to magnificently ornate design of the restaurant with intricate details, you will find yourself entirely immersed in a luxury Indian dining venture.
Rivaaj and its evocative culinary journey crafts an unsullied linkage with its patrons that lingers on long after they leave the locale. The character of the venue is defined with genuine Mughal Era paintings of the deep-rooted traditions and luscious fare that have captured the attention of millions worldwide for centuries. With gentle nods to the 16th Century majestic India, and broad influence from the time's cuisine that characterised and inspired the rich Indian flavour of today, revel in Rivaaj's exotic gourmet offering.
Spearheaded by the renowned epicurean Indian Chef, Javed Qureshi, who comes from the wellknown Qureshi lineage that have specialised and mastered the Hyderabadi and North Indian cuisines since generations, indulge in an authentic and meticulously prepared Indian culinary experience with a royal flare that will conquer your appetite.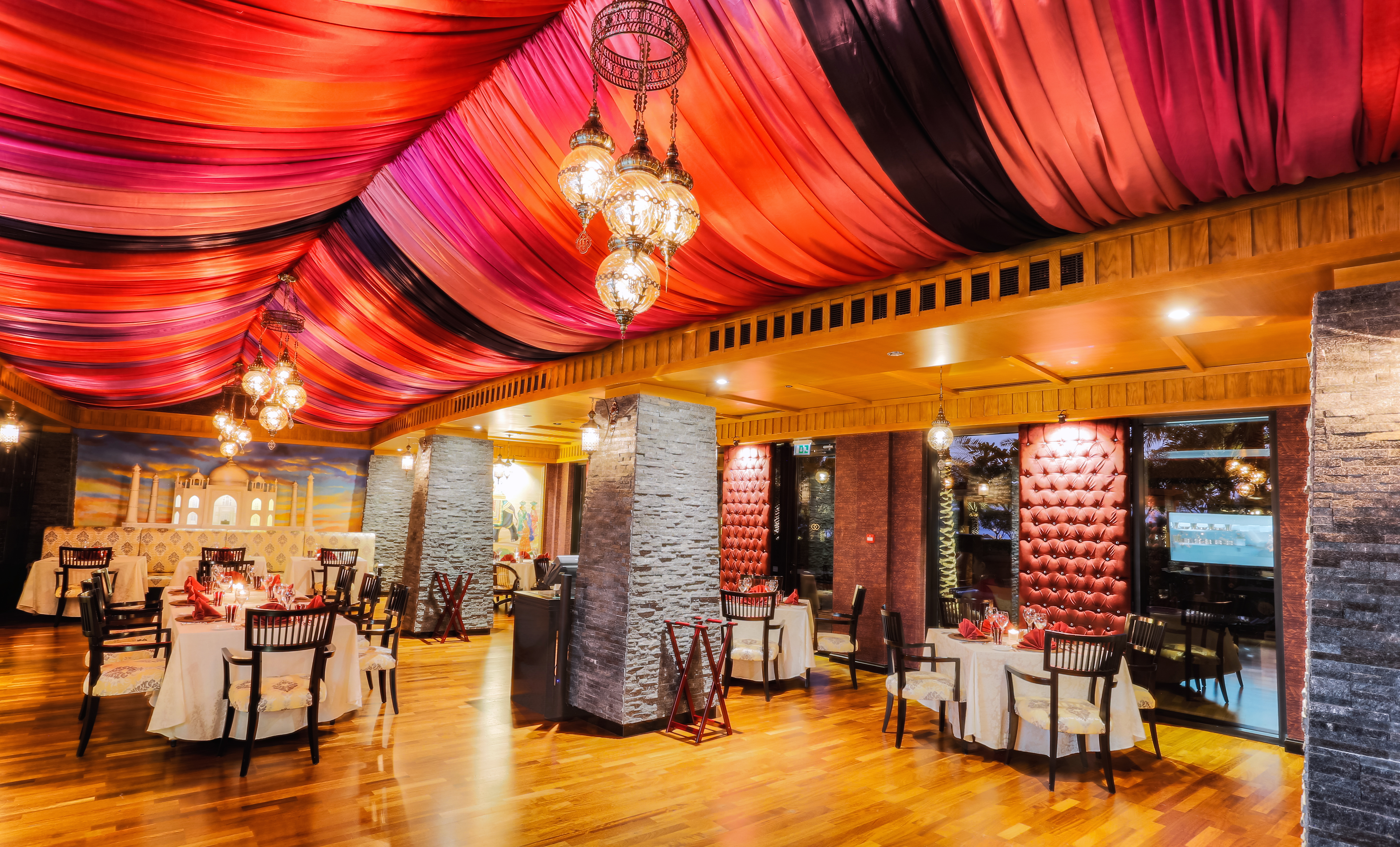 For more information, please contact Sofitel Bahrain Zallaq Thalassa Sea & Spa at +973 – 17 63 63 63.