stc Bahrain, a world class digital enabler, has won the distinguished "Best Emerging Market Initiative" from the 2020 Telecoms World Middle East Awards (TWME), recognising stc Bahrain for its innovative initiatives in Insurtech under stc Protect.
With technological innovation at its core, stc Bahrain continues to diversify its device insurance portfolio, extended warranty, travel insurance, roadside, and home service assistance. This has positioned the company uniquely, paving the way for it to expand presence within the insurance sector, and explore new categories beyond the telecom services.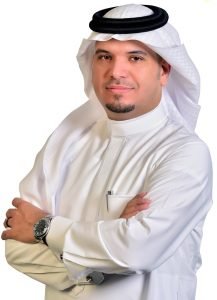 Eng. Nezar Banabeela, CEO of stc Bahrain, commented: "Its an honour to be awarded the Best Emerging Market Initiative at the 2020 Telecoms World Middle East Awards. As a forward-focused digital champion, stc Bahrain strive to push the boundaries of technology and innovation to usher in a new digital way of living for our consumers. stc protect is built on such technological innovation, therefore taking forward our digital vision of providing innovative and customer-centric solutions that enable us to embrace new opportunities and cater to the local community's growing needs. Moreover, this will help accelerate the impact of digital transformation in the insurance industry and across the region."
stc Bahrain through stc Protect continues to boost economic and digital inclusion for the local community from both a micro and macro perspective. It has empowered people previously untapped by the insurance sector, to explore and engage in insurance services that are secure and affordable with a wide acceptance of contactless payments. Furthermore, extending its Insuretech services to non-stc customers, stc Bahrain has enabled consumers to avail value-added insurance services regardless of their service provider.
This award adds to the many local, regional and international awards, which stc Bahrain has won including "Best Digital Transformation" at Cosmopolitan The Daily Business Awards 2020, "Best integrated payments solution provider" at the Global Economics Awards 2020 as well as "Most Innovative Digital Solutions Brand" at Global Brands Magazine Awards 2019.