The Bahraini youth-driven humanitarian organization Ayadi Relief, proudly announced the 4th edition of its annual food festival 'STREAT', which is being hosted in Dilmunia Island, Muharraq on the 28th of February and 1st and 2nd of March 2019. The highly anticipated event is one of Ayadi Relief's most successful annual events which was launched in 2016 and has since gained popularity amongst food and music lovers.
STREAT Food Festival hosts handpicked Bahraini entrepreneurs who offer unique food concepts, as well as features an array of entertainment suitable for all ages. This year, the event will be hosted in Dilmunia Island, a new sea-front development project located in Muharraq, over three days starting from Thursday 28th of February from 4pm to midnight and Friday 1st of March and Saturday 2nd of March from 1pm to midnight.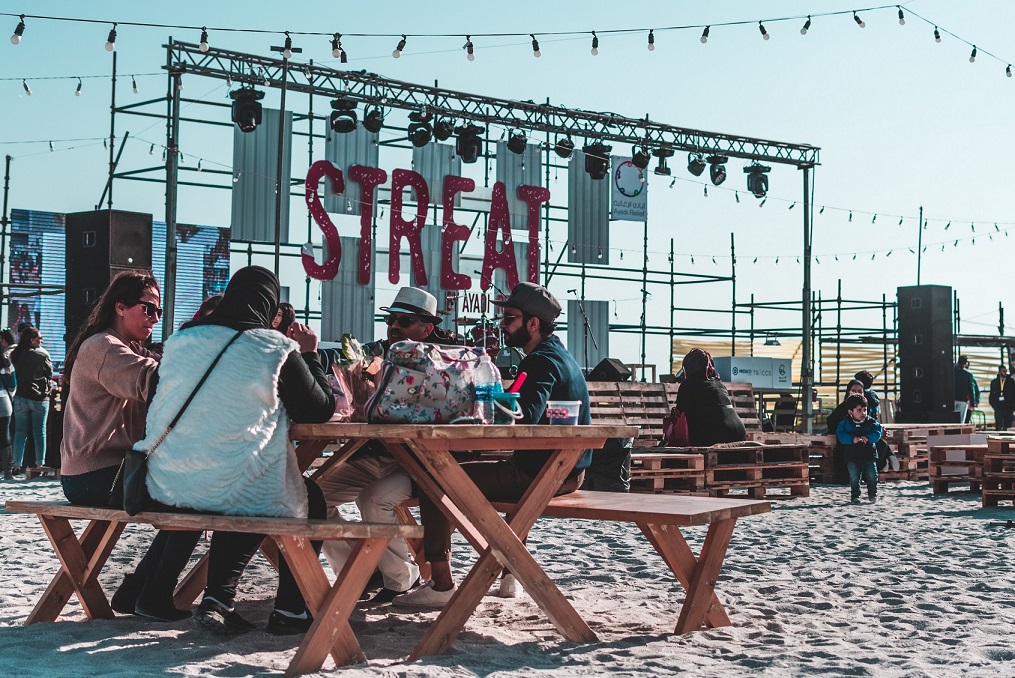 The annual event brings together unique food vendors from across the Kingdom of Bahrain, offering mouth-watering food options suitable for all palettes and alongside several local and regional entertainment acts including Ahmed Al Qassim, Ala Al Ghawas, Majaz and Arabs Got Talent first place winning group Khawater Al Dhalam all the way from KSA. The event aims to raise funds to support Ayadi Relief's efforts in providing relief, awareness and rehabilitation to vulnerable communities.
Following the success witnessed in previous editions, STREAT Food Festival is bigger and better this year and will run for one weekend hosting over 35 food vendors including Wingman, Dlish, Food 101 and Ya Salam to name a few.
Commenting on this occasion, Chairman of the Board of Ayadi Relief Noora Ali said, "We are so proud to be hosting the 4th edition of STREAT which is a testament to its success, and we are excited to be partnering with Dilmunia Island this year."
"Beyond bringing together people to enjoy a day out with great food and family entertainment, the main aim of STREAT is to raise funds for Ayadi Relief's charitable projects with 100% of proceeds this year going towards Baitkum Baitna, another successful initiative by Ayadi Relief which focuses on renovating homes of families in needs in the Kingdom of Bahrain through partnerships, volunteerism and sponsorships, everyone attending STREAT will be contributing to this cause," she added.
"This year will the event will be bigger with a dedicated children section 'The Playground' suitable for of all ages, featuring engaging activities from an outdoors cinema, arts & crafts, to cooking stations, zip-line and more." she concluded.
STREAT will also host Ayadi Lounge where guests can interact with Ayadi members to learn more about their projects and how they can volunteer, and Ayadi Shop which will introduce exclusive products at STREAT with 100% of the proceeds supporting the organization. Additionally, Ayadi Café which will also be present bringing together a collection of food, drinks and snacks from hand-picked vendors.
For more information on Ayadi Relief, please visit: https://www.instagram.com/ayadi_relief or contact Ayadi Relief on 36668997, [email protected].