Researcher at the Learning Difficulties Department in the College of Graduate Studies in the Arabian Gulf University (AGU) Ms. Bashayer Al Ateeq recently conducted a study on the prevalence of patterns of difficulty in recognising words in students and suggested practical treatment methods.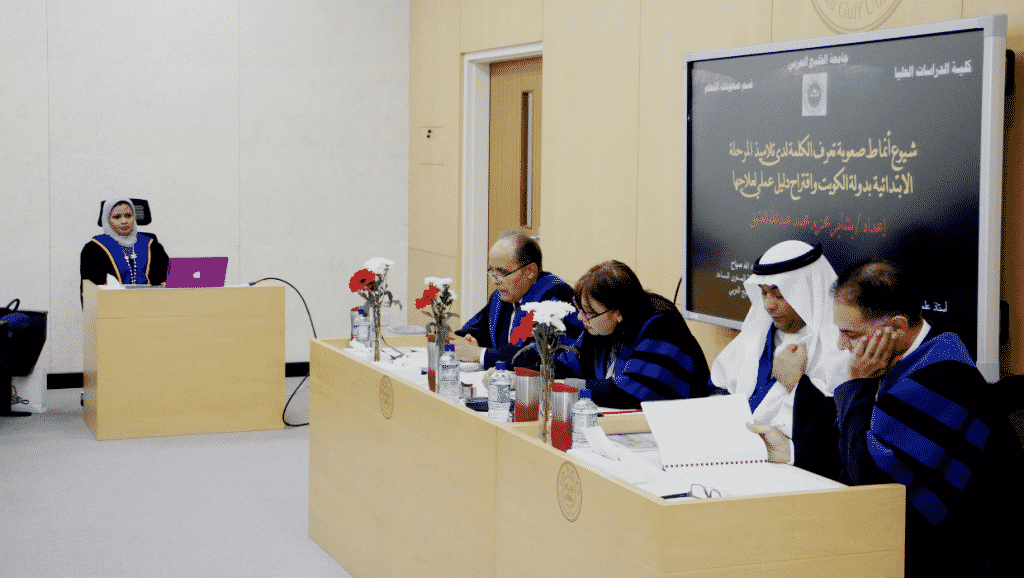 Within the study, Ms. Al Ateeq sampled 100 male and female students with learning difficulties in the third and fifth grades. The results of the study, which Ms. Al Ateeq presented as part of the requirements to get admitted with the Master's degree from AGU in learning difficulties, showed that the prevalence of the difficulty of acknowledging words among the sampled students in Kuwait was 94 per cent.
Based on the results, Ms. Al Ateeq recommended that the books of the Arabic language subject for the third and fifth grades should be improved, especially that the reading difficulties rates has reached 80 per cent in schools.
She also called for appointing teachers who are specialised in learning difficulties to cater to students with learning difficulties, and to follow educational strategies for this category of students. The researcher additionally recommended the construction of special individual classrooms in cooperation with the Ministry of Education to implement such strategies.
The discussion panel consisted of Educational Psychology Professor at Mohammed the Fifth University in the UAE Dr. Ahmed Uzi as an external examiner and Curricula and Teaching Methods Assistant Professor at the Learning Difficulties Department in AGU Dr. Saeed Al Yammani as an internal examiner. The discussion was supervised by Social Psychology Assistant Professor at the Learning Difficulties Department Dr. Nadia Tazi and Learning Difficulties and Minor Childhood Assistant Professor Dr. Mansor Sayyah.