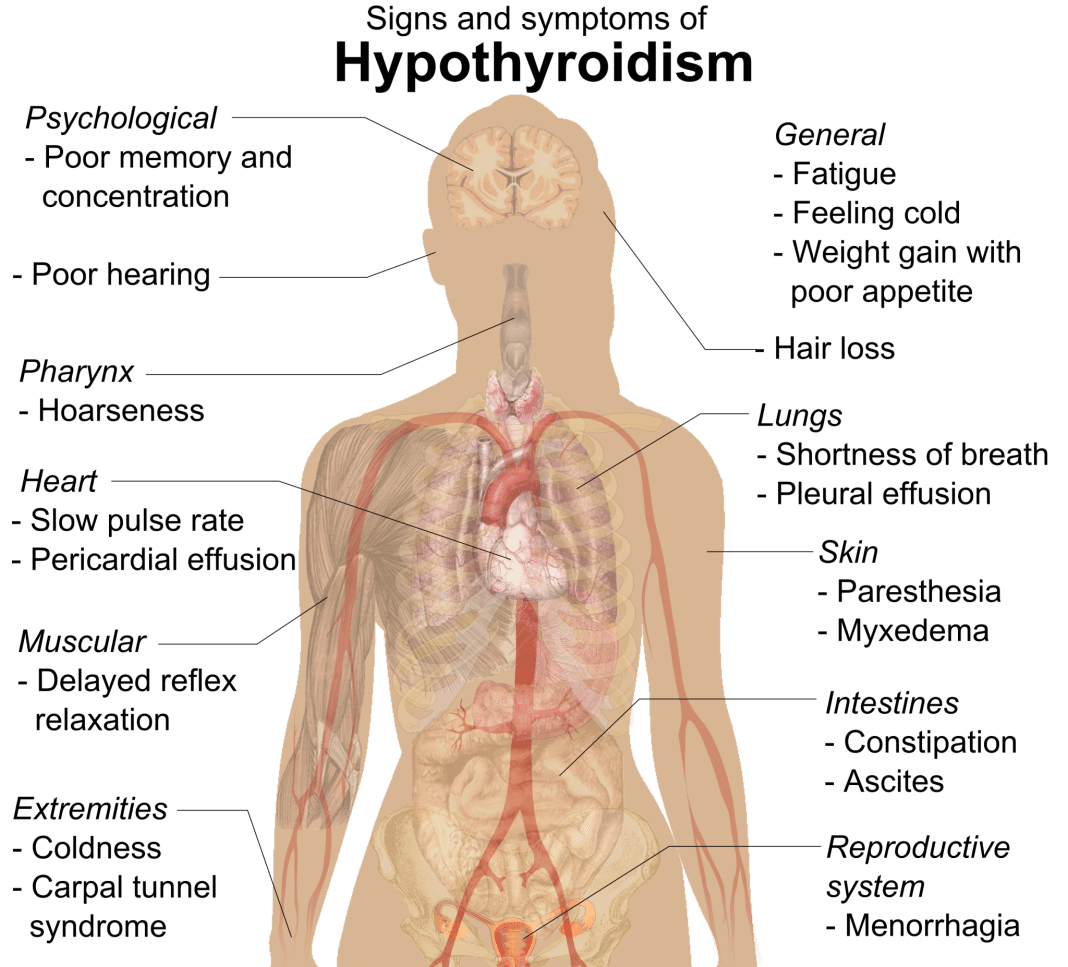 Are you feeling tired? Or puffy in the face or eyes? Have you gained a few kilos in the last few months? Then you may be having borderline underactive thyroid function.
The thyroid gland is a butterfly shaped gland in the front of your neck and produces a hormone, thyroxin. Thyroxin regulates many functions related to cellular metabolism in our bodies. Underproduction of thyroid hormone is called #Hypothyroidism.
Your physician will ask you for symptoms suggestive of Hypothyroidism—which include fatigue, dry skin, hair fall, puffy eyes, mood changes, aches and pains, period problems and weight gain. It may also cause elevations in your cholesterol profile. The symptoms are similar to those you would have if you had frank hypothyroidism, but on a milder scale.
The initial test done will be a blood test called the thyroid stimulating hormone or TSH test. This is a hormone produced by the pituitary gland that orders the thyroid gland to produce thyroxin.
An elevated TSH level is an initial signal that the thyroid gland is producing less thyroxin.  This is later confirmed by the free thyroxin or FT4 test which is the level of the free thyroxin levels in the blood and this may usually be on the lower side of the normal range. This particular finding on laboratory analysis suggests a slight underproduction of thyroid hormone is called #Subclinical Hypothyroidism.
This is a common condition that is frequently under-recognised by physicians. It affects up to 8% of adults and is commoner in women. It is especially common in the elderly.
An antibody produced in the blood is the usual reason for this problem. This antibody attacks the thyroid gland causing a mild thyroid failure. Your physician may order a round of blood tests to measure the levels of this antibody. An ultrasound examination of the thyroid gland may also be considered.
In the end, a decision whether to treat you or not with thyroxin, is made on a personalised basis of a combination of your symptoms, the thyroid function results and the levels of your thyroid antibodies.
Dr Sunil J Rao
Internal Medicine Specialist
Bahrain Specialist Hospital
Email: sunilj@bsh.com.bh