The "National Youth Program for Skills Development" at the Sultanate of Oman concluded the "Al Shabab Scheme" journey through which it worked on qualifying 1,000 participants within the age group between 18-29 years old with the 4th Industrial Revolution (4IR) attitudes, skills and knowledge through an enriched educational and practical journey that lasted for more than a year. The Scheme was designed and implemented at a high quality level in collaboration with the leading global institutions in the technology sector that support startup technology-based projects and the 4th Industrial Revolution (4IR) such as the Udacity, Google, Arabnet, and Seedstars; in addition to a number of leading universities worldwide in the technology field; such as the Nanyang Technology University in Singapore, the National University of Singapore (NUS), and the Swiss Federal Institute of Technology in Lausanne (EPFL) – Switzerland.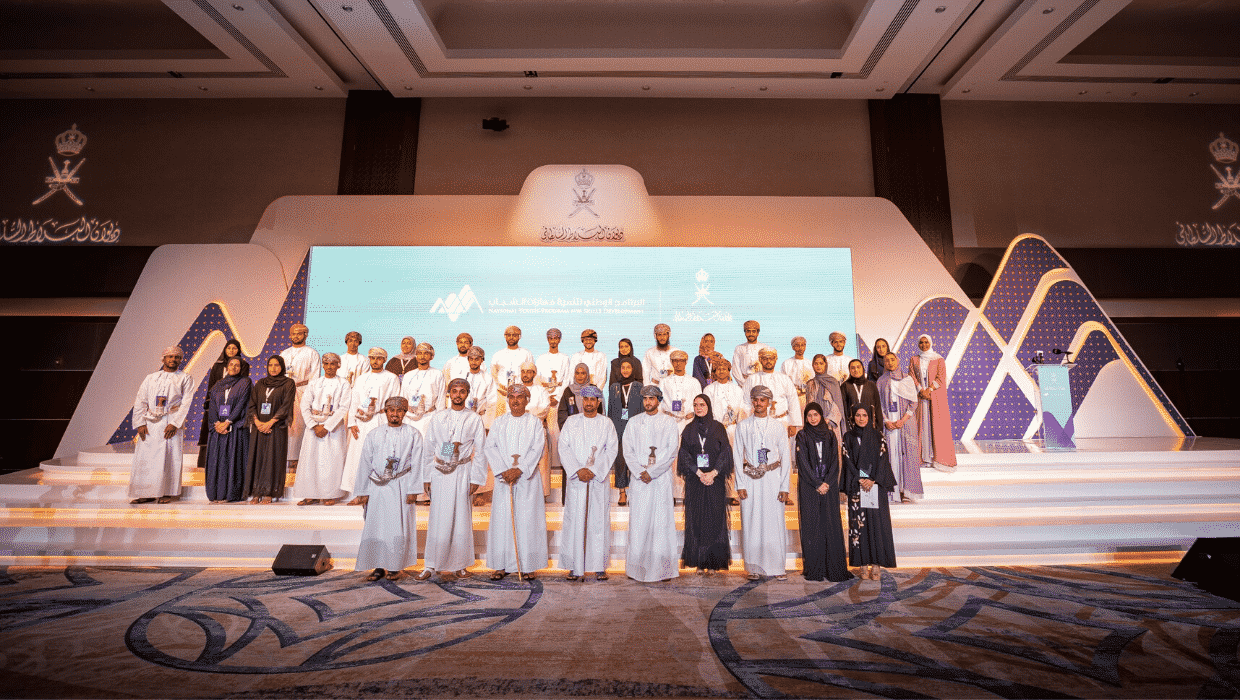 The Diwan of Royal Court supervised and implemented the Program; as it came within the initiatives and programs sponsored by the Sultanate; in order to invest in the youth's capacity and equip them with future skills consistent with the labor market's needs in the (4IR) era.
The Program was keen on presenting tangible outputs reflected on the participants and their local and regional surroundings, and so the educational journey was completed with 100 startup technology-based projects being launched by the Program's participants, which have been linked to the Sultanate's innovation system, along with providing the opportunity to invest therein by the entrepreneurs, the investment institutions and those supporting the startup projects. Fifteen projects were awarded direct investments by the Oman Technology Fund (OTF).
The "Al Shabab Scheme" included an e-learning journey through the "Udacity" Platform for three 4IR-related specializations, followed by the participation of more than 600 participants in the "Omani Youth Tech Ideathon" event, which came with the support of the International Google Inc. and is considered the largest of its kind in the Sultanate; as each participant submitted and developed an technology-based idea within two days before qualifying the top 100 participants for the second stage. This stage included a practical learning journey in which the participants are sent to three of the world's best universities in technology and (4IR) fields in both Switzerland and Singapore; in addition to engaging them in many intensive workshops; in order to prepare them to establish startup technology-based projects that serve the local and global community, support the national economy in the Sultanate, and localize modern technologies.
The "Al Shabab Scheme" closing ceremony was recently organized under the patronage of His Excellency Sayyid Khalid bin Hilal Al Busaidi, Minister of the Diwan of the Royal Court, to celebrate the enriching journey taken by the participants, and the attitudes, skills and knowledge they have acquired; and it also announced the projects that succeeded in obtaining investment as a first step to shift towards the companies existing on the ground.