Supreme Council for Women Secretary-General Hala Al Ansari has been selected among the Women of Influence in the Arab World 2021 by the international CEO Magazine.
Al Ansari was recognized for her role in creating and implementing plans, programs and initiatives for the advancement of Bahraini women and achieving gender balance in various fields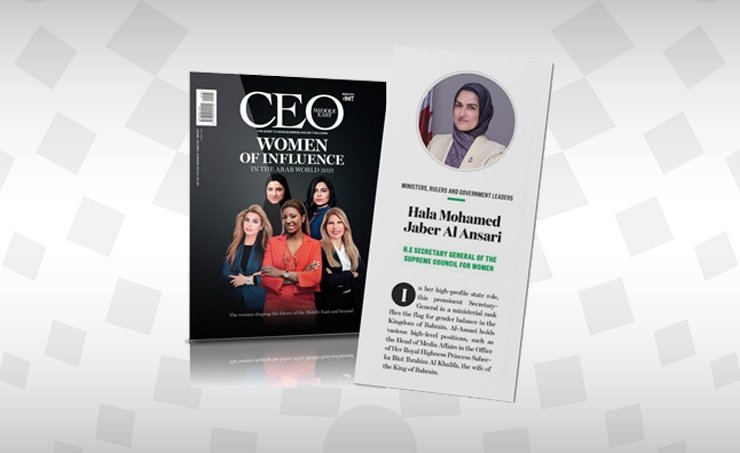 The magazine highlighted that Al Ansari continues to monitor the implementation of the National Plan for the Advancement of Bahraini Women and the National Gender Balance Model, where she contributed to the introduction and adoption of numerous mechanisms.
Al Ansari held several positions in the public and private sectors. She started her career in the field of telecommunication and later became the Head of Media Affairs at the Office of Her Royal Highness Princess Sabeeka Bint Ibrahim Al-Khalifa, Wife of HM the King. She was appointed Secretary-General of the Supreme Council for Women.
She is a member of several national and international institutions and committees.
Al Ansari holds a Master's Degree in Business Administration from the Golden Gate University in the US and a diploma in leadership from the University of Oxford.
The women in this year's Arab world and Middle East list have influenced the business landscape and social affairs in their countries.
In its selection of the most influential women, the magazine focused on a basic criterion that measures women's efforts to achieve equal opportunities between the sexes.
The selected women have contributed relentlessly to leading societies by example, empowerment, inspiring others and acting as a force for good in society.