Smartphones are an integral part of our life and remotely operating them, further enhances their appeal.  The newly launched 'Webkey' enables you to take complete control of your Android device from the browser.
Software programs such as Teamviewer, AirDroid, Airwatch, RealVNC and ManageEngine, have already enabled remote control solutions. Webkey's uniqueness lies in the system's flexibility by acting like a bridge and transforming your mobile experience on the web.
Webkey, a remote mobile device management solution has two components- a client application, to install on the Android device and a central Dashboard, running from any web browser, to see connected devices as they would be in hands, including touch-and key events, over 4G or WiFi. Some features require root access to the phone or a so called system signed version of Webkey.
Webkey supports thousands of different Android devices above Android 4.4 version.
The main features of webkey include real-time remote view (screen mirroring), full remote control including touch and key events, screenshot and screen recording, remote terminal emulator, GPS-based location tracking, quick open URLs in Android, Web Dashboard to monitor devices, list installed packages through a Rest API, direct access to the device, configuration via intent (stop/start service, set fleet id, set server address) etc.
Since its launch in 2018, with advanced SaaS Technology, there is ongoing development of 'Webkey'. Webkey continuously releases, new features and capabilities while improving the ux for existing customers. So far there has been 500,000+ app installments over 198 countries. 'Webkey' for businesses successfully implemented by some companies:
• Unitech, Taiwan: integrated real-time management functionality into own mobile device management software
• i-Data: control and manage on-board tablets in real time, update software and track the vehicles' location.
• Activaire, Brooklyn: Manage and maintain thousands of music devices with Webkey
• Board of York School, Canada: Controls their educational devices (tablets, interactive boards) in K-12 institutes.
• Digimevo, Spain: remotely control educational content displayed in medical facilities.
Webkey is free for personal use with unlimited data traffic. Webkey in business is used for IT management where IT administrators can access smartphones; in retail such as POS terminals, cash registers; in education to manage classroom tablets; in fleet management to manage on-board computers of transportation fleets; and in warehousing for workers to maintain stocks.
Webkey is influential to be applied in digital signage such as LCD, LED, projection and e-paper to display digital images, video, web pages, weather data, restaurant menus, or text. They can be found in public spaces, transportation systems, museums, stadiums, retail stores, hotels, restaurants and corporate buildings, etc., to provide wayfinding, exhibitions, marketing and outdoor advertising.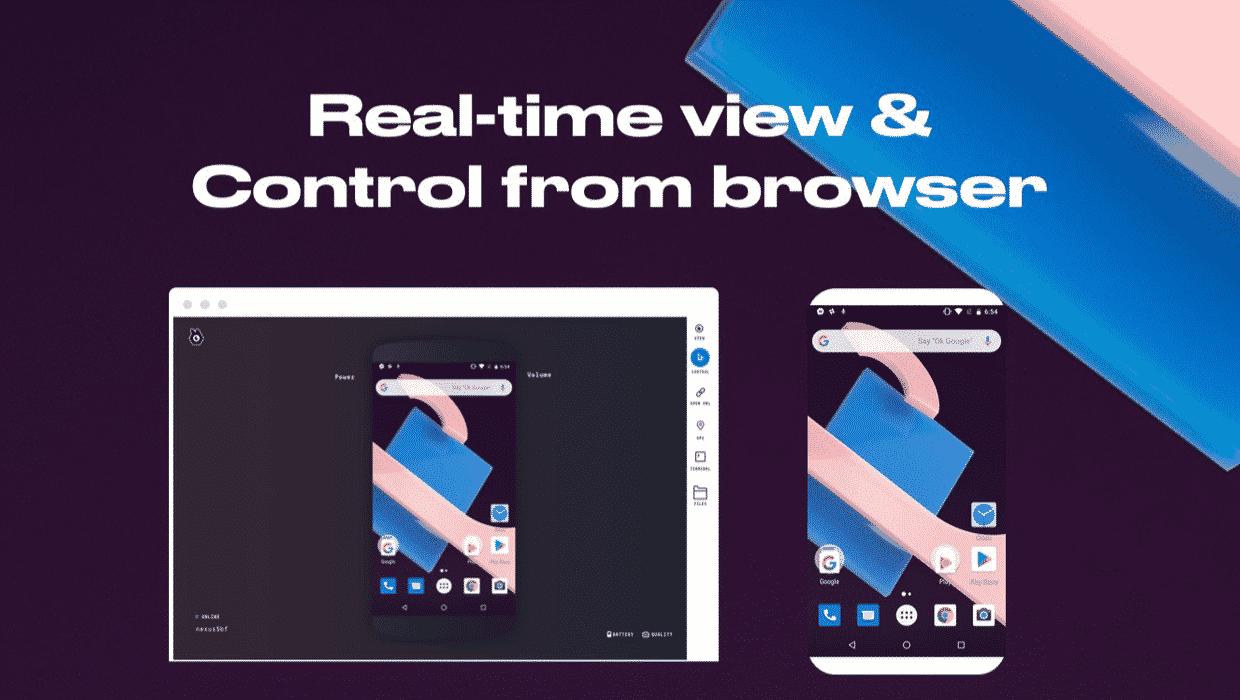 Webkey has been used in  device manufacturing as majority  of big companies offer some kind  of a remote access solution.  Companies like Samsung, MSi or OPPO developed their own solution, however, smaller ones are integrating with external provider. Webkey can be one of these thirst party remote access provider for Android device manufacturers.