Ebrahim K. Kanoo, the sole distributor of Lexus vehicles in the Kingdom of Bahrain, announced the start of its annual Ramadan sales campaign, which offers great deals on all Lexus models.
The promotional period, now on and all through the holy month of Ramadan, will offer interested Lexus customers special prices, a free one year or 20,000km service package, free five years Roadside Assistance, up to 25% off on LLumar and Ziebart services, as well as attractive finance schemes.
Select Lexus models are on offer during the holy month; including the highly popular Lexus ES 350, one of Bahrain's favourite luxury sedans. The ES range is the embodiment of Lexus luxury where beautiful design, contemporary elegance, and relaxing comfort blend perfectly to create one of the most popular models on offer from Lexus.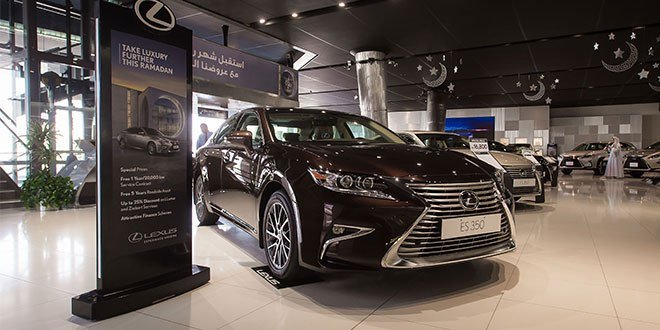 The Lexus LC is also part of the Ramadan offer, giving customers a chance to buy the 471 HP flagship coupe at a special price. Powered by a high-performance V8 engine, the LC 500 has a 5-litre naturally aspirated V8 engine, and the ever first 10-speed automatic transmission for a luxury automobile.
During Ramadan, the Lexus showroom in Sitra opens Saturday to Thursday from 8:30am to 1:15pm and after Iftar from 8:30pm onwards. Ramadan hospitality will be on hand in the evenings to ensure customers' comfort. Interested customers can call the showroom on 17737773 or visit Lexus.com.bh.