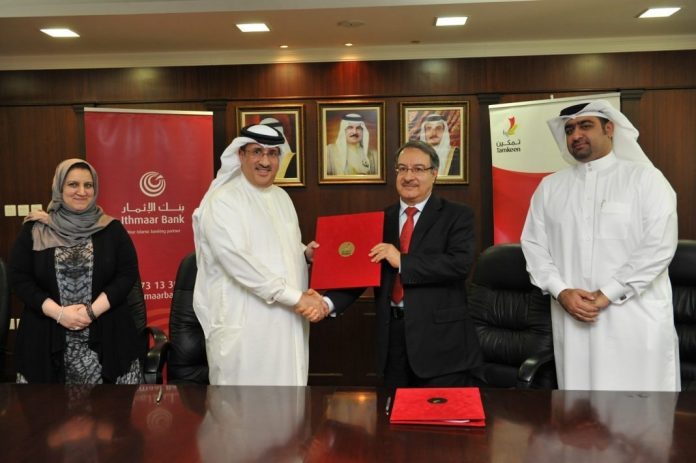 Tamkeen and Ithmaar Bank have signed an agreement to add BD 10 million to their joint enterprise finance scheme portfolio, as part of their joint efforts to provide financing solutions to help enterprises meet their needs and achieve their business objectives.
Commenting on the agreement, Tamkeen Chairman and Acting CEO H.E Shaikh Mohammed bin Isa Al Khalifa said: "Through its various programmes, Tamkeen seeks to help enterprises achieve their developmental goals and provide them with opportunities for expansion and growth. This includes financing solutions that make it easier for these enterprises to succeed in their ventures and projects. To achieve this, Tamkeen cooperates with partners sharing the same objectives, amongst which is Ithmaar Bank, one of leading financing institutions in the kingdom."
Ithmaar Bank CEO Ahmed Abdul Rahim said: "We are pleased to participate in this Bahrain Government initiative together with Tamkeen to help enterprises realize their strategic objectives. The enterprise finance scheme will provide the foundation and engine for growth of business and the economy. This is part of the bank's efforts to open new prospects for enterprise to achieve sustainability and growth, diversify their businesses, expand their customer bases, and build a solid foundation for future development."
With the signing of this agreement, the total financing offered through Tamkeen's Finance scheme in cooperation with partner banks reached BD 372.5 million. More than 6,000 enterprises benefited from the programme to date.