Tenmou, the first Business Angels company in the Kingdom, recently hosted an event in collaboration with Savour Ventures, the first food vertical Accelerator in the Middle East. Hosted at Space 340, an innovative co-working space and local coffee hangout, the collaboration kicked off in the form of a Scouting Tour, enabling growing Bahraini Start Ups in the food industry to sign up for the upcoming program that be launched in Autumn 2018. The event was also attended by various representatives from Tamkeen, wherein they formed part of the judging panel to offer seasoned industry recommendations, also providing key insights to applicants on how benefit from Tamkeen's Programs and maximize their learning experience.
Savour Ventures is one of the Middle East's fastest growing business accelerators in the food industry, seeking to help entrepreneurs in the fields of Agriculture, Food Distribution, Retail and Consumer Packaged Goods, Food and Beverage and Food Technology; by bringing their products and services to market at a flying speed. Savour partners with companies at the early stages of development, a critical point in the life of a business; helping them develop by providing them with Start Up Capital and mentorship opportunities though access to workshops and curriculums. In addition to this, Savour assists in matching them with a powerful network of Alumni, leading food companies, world class investors and established business leaders.
Commenting on the occasion, Mr. Nawaf Al Kooheji, Chief Executive Officer of Tenmou, said: "We are proud to partner with Savour Ventures in order to further develop the Food and Beverage within the Kingdom of Bahrain, moreover, to form deeper connections and strengthen business ties between startups and various accelerator programs. Similarly, we would like to extend our sincere thanks to Tamkeen for their continued support, providing unparalleled support throughout this journey, providing much needed support to local entrepreneurs contributing to the entrepreneurial ecosystem in Bahrain. We truly believe in the untapped potential of this sector, and we seek to radically change the way restaurants are established in order to ensure sustainable growth and the diversification of the national economy as a whole."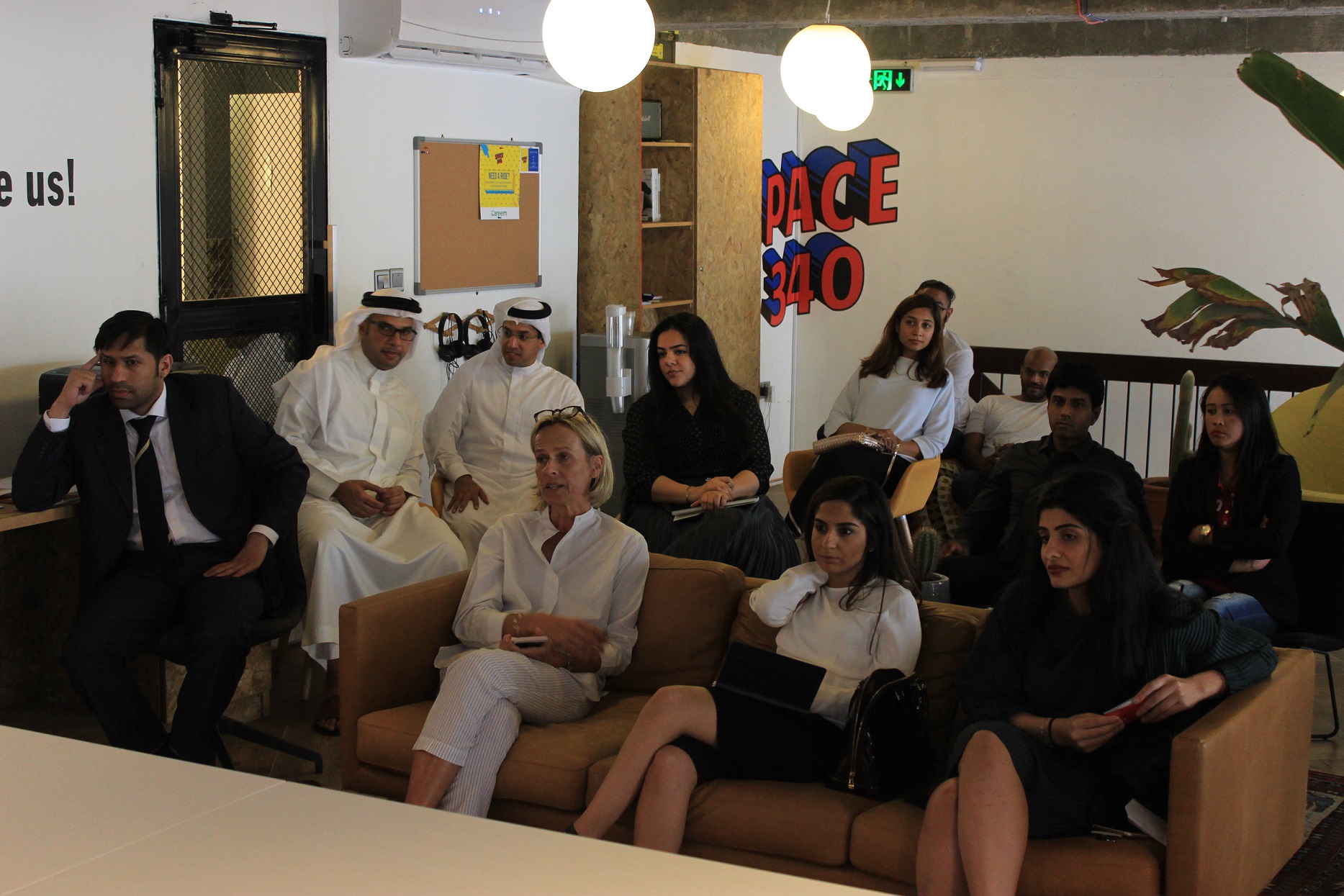 He added: "The Food and Beverage industry is one of the fastest growing sectors in the Middle East, and is heavily dependent on F&B imports, this increasingly dynamic sector is witnessing a steady growth in demand. Our efforts are sharply focused on continuing to encourage creativity in the food sector, in addition to helping startups expand by supplying entrepreneurs with the necessary tools and support. We are looking forward to more Bahraini's applying to Savour's program which has witnessed a truly amazing track record, often achieving better results within two months compared to what other founders take years to accomplish. "
The program works by helping entrepreneurs find the right product or niche in the market, and working closely with them to scale the business. Substantially, the final two weeks of the program engage the enlisted entrepreneurs, providing them with the opportunity to pitch their business to Savour's co-investor network, affording them the opportunity to impress potential investors.
Tenmou launched in 2011 and aims to provide both financial and advisory support to Bahraini entrepreneurs enabling them to successfully launch businesses that at the seed stage of development. It also aspires to provide budding entrepreneurs with increased opportunities of learning, giving rise to success stories under the guidance of the Company's shareholders, business leaders and investors, who have a wealth of real life experience in the business world. Furthermore, Tenmou is working to foster a growing food culture by securing mentoring and networking opportunities, enhancing interaction with local business systems to help capitalize on the entrepreneurial environment in Bahrain in the hope of future expansion and growth.
To find out more information the program, visit the Savour Ventures website https://www.savour.ventures/ or email [email protected]