The directive of the Crown Prince and Prime Minister, His Royal Highness Prince Salman bin Hamad Al Khalifa to transfer operations to Bahrain International Airport's (BIA) new Passenger Terminal on 28 January marks a milestone for the Kingdom of Bahrain's aviation sector. The launch is a major step in the Kingdom's journey towards achieving its ambitious economic diversification and sustainability goals and strengthening its position as a financial, cultural, and aviation center in the region.
The new terminal is one of the most important components of the Airport Modernization Program, which is designed to enhance the airport's strategic position, stimulate national economic growth, and drive investment into the Kingdom, in line with Bahrain's Economic Vision 2030.
Spanning 210,000 sqm, the new terminal is four times larger than the existing airport and will increase BIA's capacity to 14 million passengers a year. It is the largest green building in Bahrain and is Leadership in Energy and Environmental Design (LEED) Gold-certified. A globally recognized symbol of sustainability achievement, LEED is the most widely used green building rating system in the world.
Highlights of the new terminal include 8 baggage reclaim belts, 104 check-in counters, 2 halls for registration of first and business class passengers, 36 passport control offices, 12 e-gates for Departures, 8 e-gates for Arrivals, 8,520 sqm of the Check-in area, a 4,780 sqm Departures hall, a 6,600 sqm Arrivals hall, 10,002 sqm of retail space, and 3,300 sqm of Duty-Free space for Departures, and 541 sqm for Arrivals. The Duty-Free Area at the new terminal is three times larger than that of the current airport, offering 30 leading brands in Bahrain for the first time.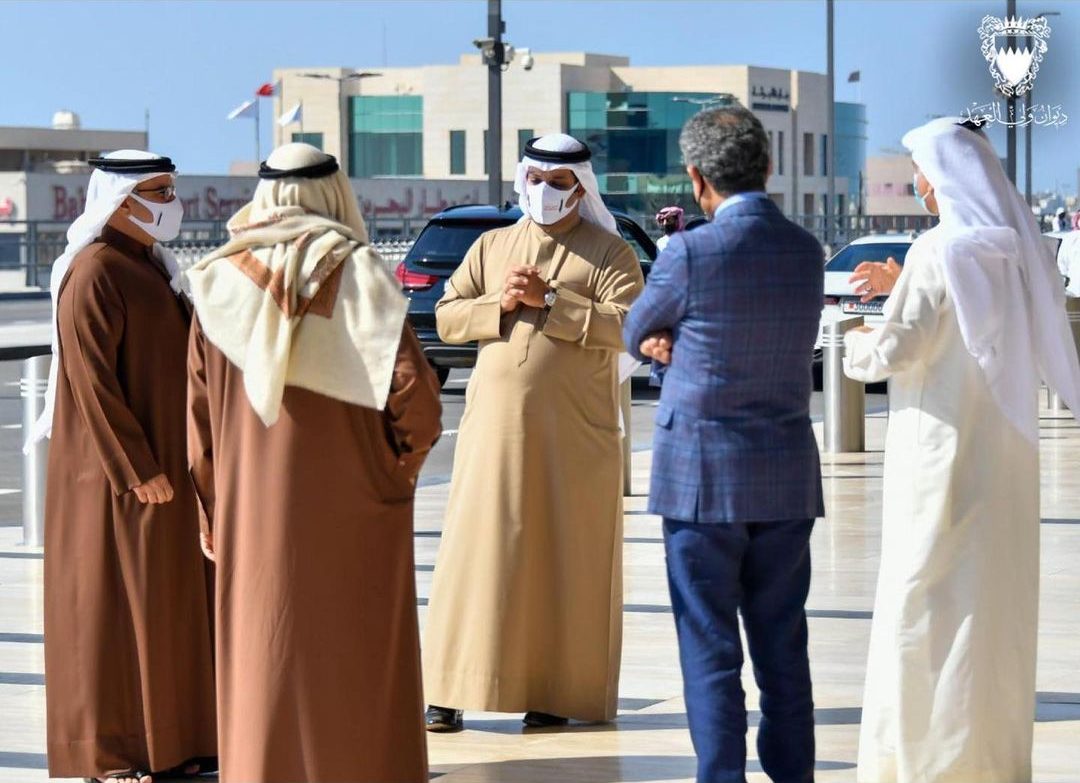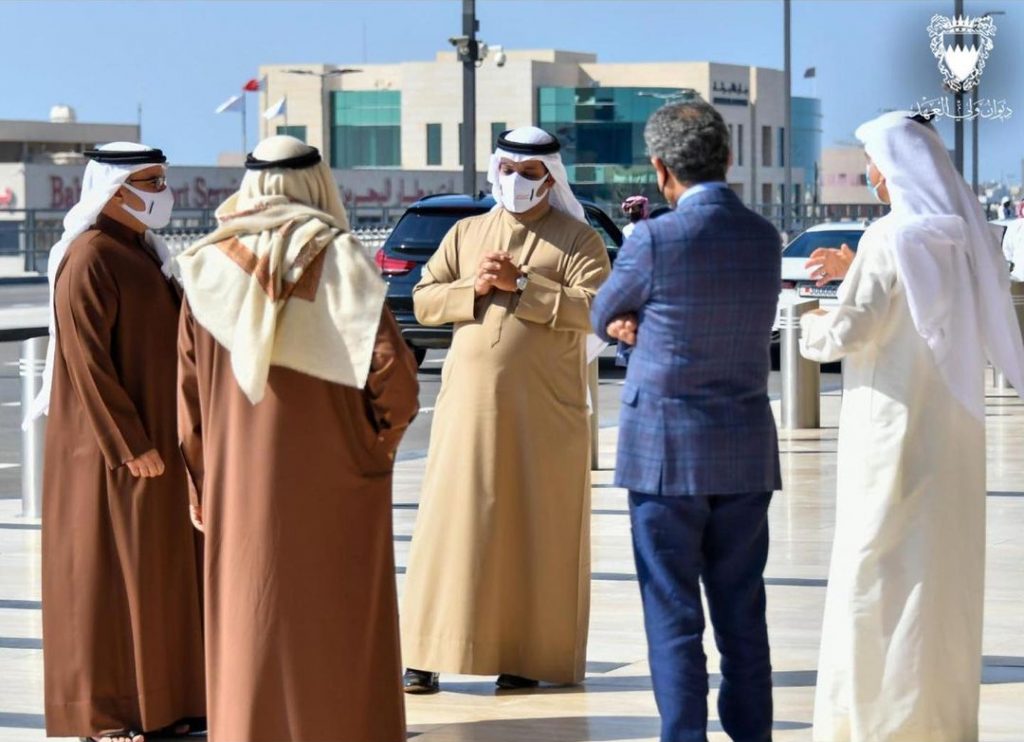 The new terminal also features the Bahrain Airport Hotel & Spa, which will offer transit passengers a variety of accommodation types and facilities. Meanwhile, a dedicated team of healthcare professionals is on hand around the clock to provide the best possible medical services at the Airport Clinic.
To ensure travelers experience Bahrain's renowned hospitality, the new terminal has two lounges, one for Gulf Air business-class passengers, and "The Pearl", which is operated by Hala Bahrain and serves first and business-class passengers of other airlines.
Hala Bahrain also offers a range of premium hospitality services, including meet and greet assistance, arrival and departure lounges, landside and airside chauffeur services, porterage and trolley management services, passenger clearance assistance, e-visa assistance, floral services, luggage wrapping, and Commercially Important Person (CIP) handling services.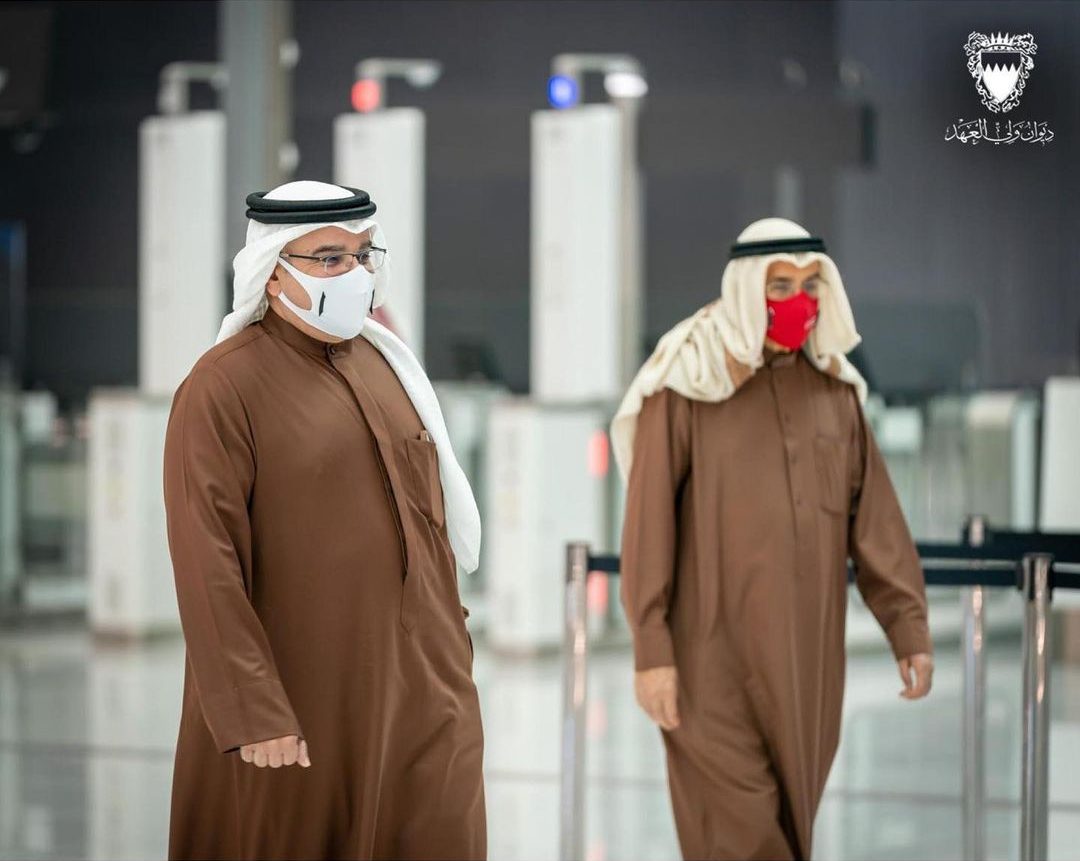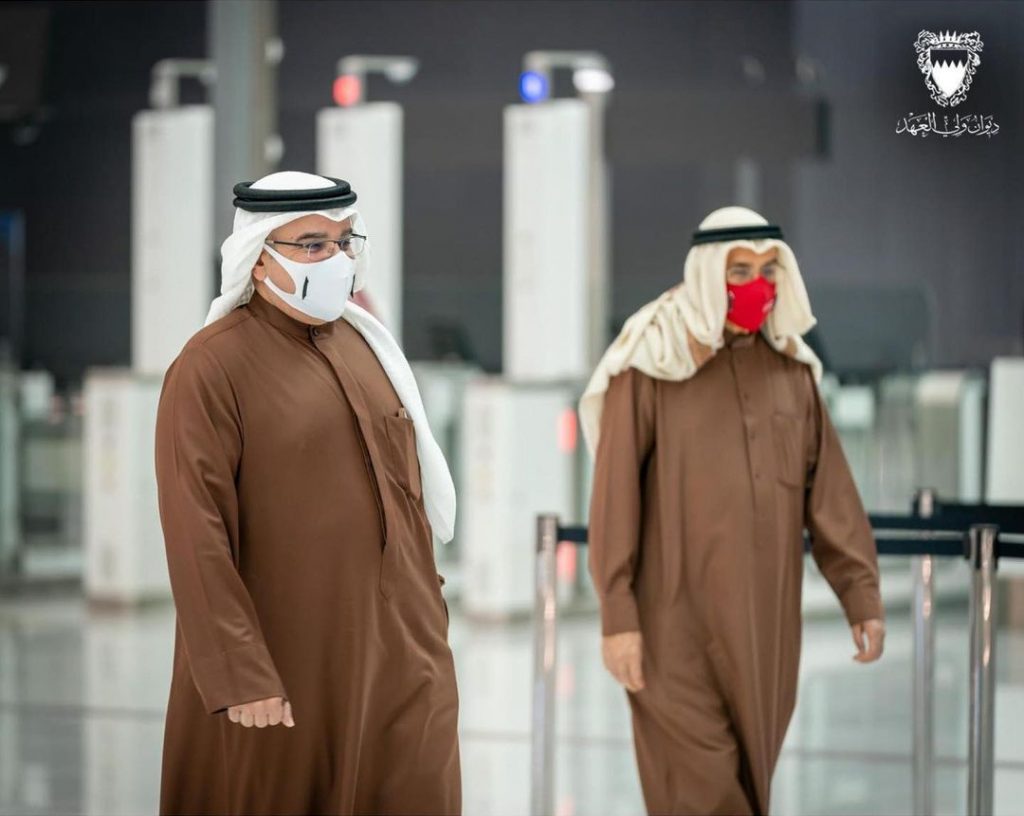 Parking at the new terminal is convenient, efficient, and economical with an array of short and long-term parking facilities that can accommodate approximately 5,500 cars.
Featuring a broad selection of local products, food and beverage outlets, Bahraini jewelry, an art gallery, and a theatre, the airport's Souq Al Qaisariya will treat all customers, even transit passengers, to a taste of Bahraini hospitality. In partnership with the Bahrain Authority for Culture and Antiquities, the new terminal will showcase a wide range of Bahraini art and cultural items to highlight the Kingdom's history and heritage.