Bahraini artist Mazen Ghurbal has brought whole new imagery of Bahrain's art scene with his realistic paintings. The self-taught artist has created many realistic paintings on Bahrain's sceneries that has generated wide appreciation in a short period.
Bahrain This Week talks with Mazen Ghurbal about his unique creations and experiences.
Your paintings are indeed a mirror to the beautiful sceneries around the Kingdom. Can you introduce yourself and your paintings for our readers?
I think there is a relationship between myself and my paintings. I am a realistic person and don't like overthinking or thinking. I paint from the landscapes I see, without changing or adding. Then the reality becomes beauty.
How and when did you start this unique art experiment?
This type of outdoor painting is called 'Plein air painting'. I noticed that my paintings lack light, and I asked myself where the absolute light is. The simple answer was-Sun! So, from there I started going outdoors and painting depending on sunlight.
You are a self-taught artist. From where do you draw the inspiration for your drawings?
Mostly I would draw myself a lot and study paintings of my favourite artists to understand myself and other experiences and styles.
Are you planning to take any training to enhance your creations?
Yes, I am thinking of studying in Florence or to take master workshops.
How many paintings have you created so far? How have your paintings evolved over time?
It's hard to number them! I have created many paintings, repeated many of them, discarded some of them, and I guess to have created 500+ paintings. Every painting is an experience, but I think that experimenting with oil painting has made my painting develop.
Which one is your favourite among them? Why?
"Eclipse in Sakhir", oil on canvas is my favourite. I captured a moment that would never be repeated until 20+ years, and also I loved how I made the light spreading all over the painting. It was a great experience to create it because I had to go from 5 am and to take my camera and sketchbook to take all pictures, to study the light, and then returning home to create the painting.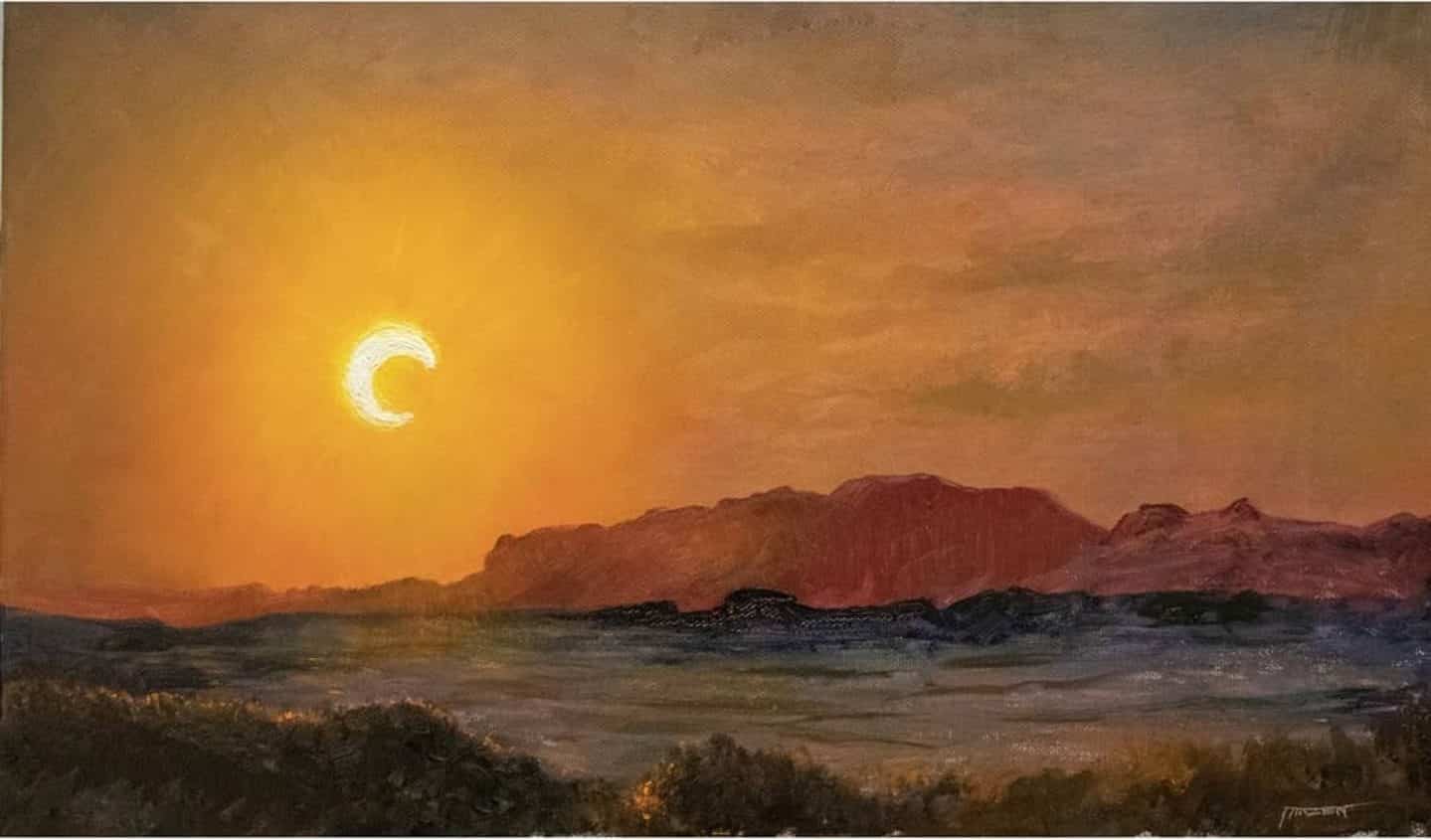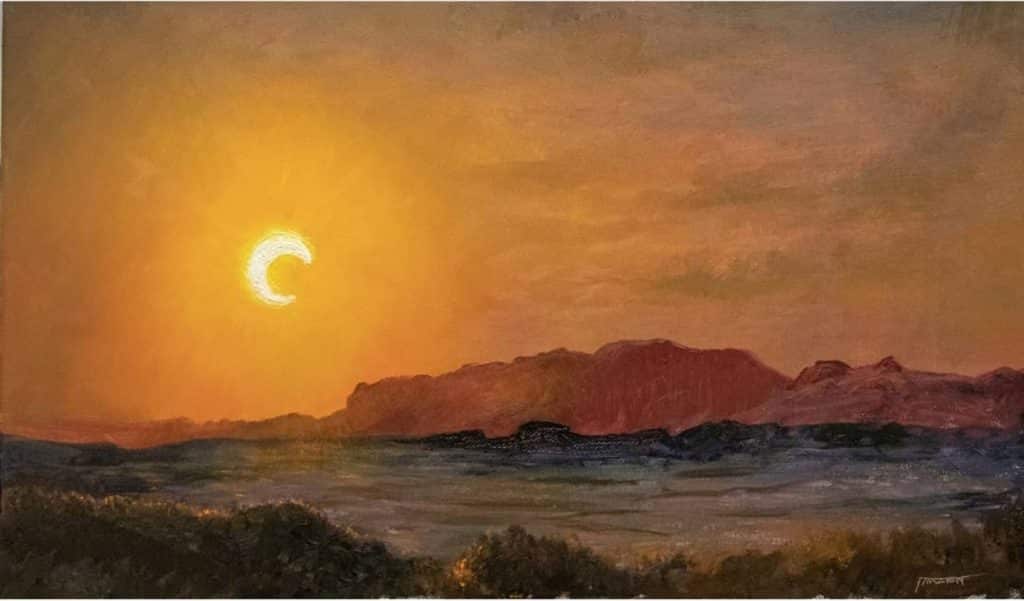 How has the Kingdom responded to your creations?
The Kingdom has just started to recognise me and encourage me with appreciations. I participated in the latest competition "Your Talent in Your Home" and won the First Prize.
What's the integral role that you believe that your paintings played in Bahrain's art scene?
I believe that my paintings present realism in the art scene, which was slowly fading. I am bringing it back with the reality that I capture.
What's your most memorable moment in this artistic journey?
The most memorable was during my first exhibition of paintings. My first painting was not for sale, but a collector insisted to buy it on the same night and bought it!
How are you planning to transcend your unique skills to interested artists?
I try my best to deliver all the information that a painter needs. I have created a pdf book named 'Door of Knowledge and preciseness in painter`s vision', which explains what I mean about reality and capturing it. I'm planning to create an academy of realism art in Bahrain in the future to create a system that everyone interested can learn about painting. I am also planning to do workshops to deliver all the knowledge that painters need.