Gamers Without Borders (GWB), the world's largest charitable esports festival returns for the fourth consecutive year, with yet another US $10,000,000 charity prize pool up for grabs.
Held virtually by the Saudi Esports Federation, the six-week-long mega-series offers the chance for elite players to compete across a wide range of the world's most popular gaming titles. The tournament will serve as a qualifier to Gamers8: The Land of Heroes, the biggest esports and gaming festival worldwide.
For the first time, this year's edition will feature the all-women Counter-Strike: Global Offensive (CS: GO) tournament, with six teams battling it out in a single elimination bracket on April 27-29.
His Royal Highness Prince Faisal bin Bandar bin Sultan, Chairman of the Saudi Esports Federation, said: "It is extremely exciting to announce that Gamers Without Borders' fourth edition will have an all-women component. One of the best features of gaming and esports is that it provides equal opportunities for everyone without any bias or restrictions. We are furthering our commitment to providing an inclusive gaming and esports environment that encourages and supports female gamers from all backgrounds."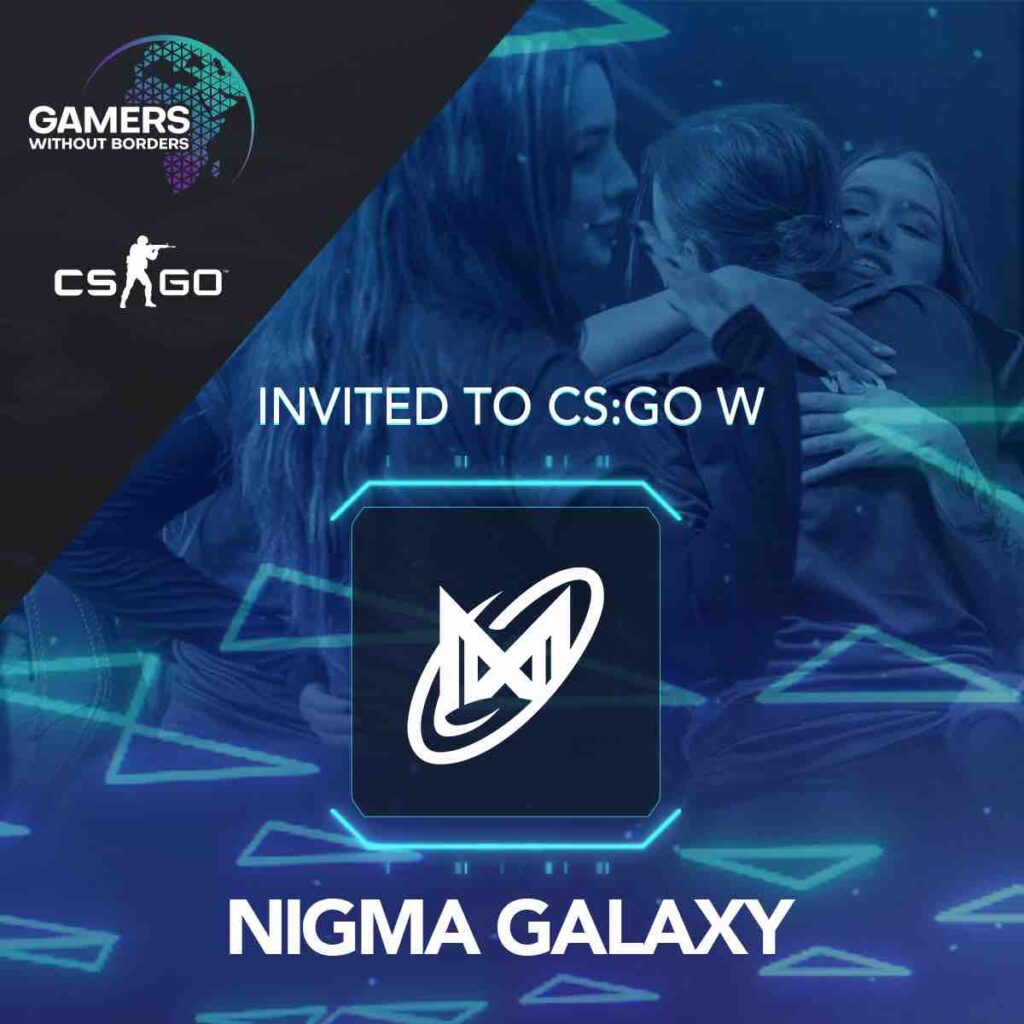 The participating teams, including NIGMA GALAXY, will compete for a total prize pool worth US$2,500,000 in the multiplayer tactical first-person shooter developed by Valve and Hidden Path Entertainment. The rest of the teams will be announced in due course.
NIGMA GALAXY said: "We are proud to take part in the world's biggest charitable esports festival and see the tournament expanding its horizons. Hopefully, events like Gamers Without Borders will help pave the way for the further development of women's esports globally and we're excited to play for such an important cause."
Following the women's tournament, the men's CS: GO qualifiers commence on May 16 for Europe and North America, allowing teams to secure a spot at the Gamers Without Borders finals and Grand Finals of Gamers8: The Land of Heroes, the biggest esports and gaming festival worldwide which will return for a second year on July 6.
HRH Prince Faisal added: "Gamers Without Borders paved the way for us to organize Gamers8, the biggest esports and gaming festival worldwide. With Gamers Without Borders, the Kingdom has established the world's largest charity Esports platform and in just three years, the world's largest charitable Esports festival raised US $30,000,000 to support humanitarian aid partners such as Direct Relief, IMC, UNICEF, ITU Gavi, NRC, King Salman Humanitarian Aid and Relief Center, and UNHCR.
Everyone can support the event by donating and making a difference via the Gamers Without Borders website.
To stay up to date with the latest event updates and news, follow on Twitter @gwbps_en, Instagram @gwbps_en, Snapchat (@gwbps), Facebook @gwbps, YouTube @gwbps.