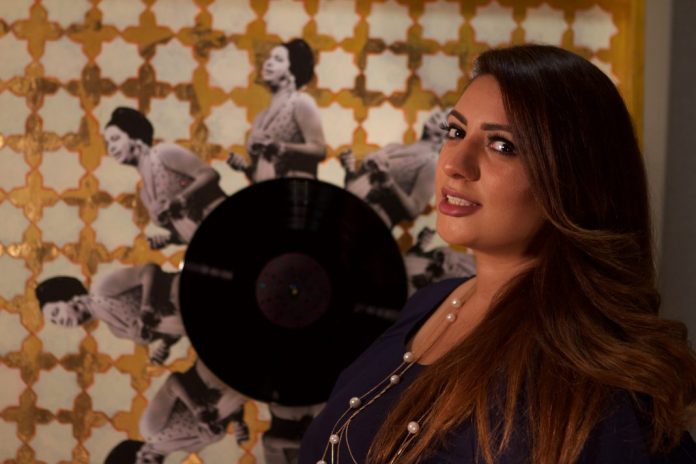 In her mixed media sculptural artworks Noof Ahmed Al Refaei makes references to old Bahrain and particularly Muharraq the historic former capital. She comes from a family of artists and is inspired by out of the box thinking. Join BTW as we get to know more about the artist.
For her furniture designs Al Refaei repurposed materials and recycles object, creating inventive structures. When she designed the furniture for the Bossy kitchen Restaurant in Riffa, Bahrain, she used old doors from the 1970s and recycled kitchen tools. She also created chandelires from pots and chairs out of Coca Cola bottles. Her work was exhibited at the Katara Art center in Doha Qatar.
Al Refaei says Salvador Dali has been the strongest inspiration on her art career, "Because he thinks out of the box and he did not stick to only painting," she says. Two of her paintings have been featured in Art 4 sight, a charity auction curated by the auction house christie's to raise money for Noor Dubai—to combat preventable blindness on a global scale.
One key piece of hers, titled bicycle bench is made up of recycled wood an old- fashioned bicycle, and mixed media images of Muharraq – from its buildings to its road signs. The artist explains that this art piece strives to capture the identity of Muharraq as a place in which many artists have found a home.
"As we all know, with technology, everything changes, so my bicycle would take me through Muharraq – old and modern, " she said.
Al Refaei comes from a family of artists: her father is a professional artist and calligrapher, and her uncle is a prominent commercial photographer. The artist worked as a lawyer for five years before taking up a career as an artist. She had her first break in Bahrain's first annual exhibition for female artists, back in 2011.
Despite not having formal art training, she is working across various media and constantly experimenting with form. She believes that to stand out, an artist should try out new or different ideas.
"I am seeing a lot of artists that are so great, doing well, and we are proud of them, but sometimes you can see only one line of art. They cannot step out of their own line. Sometimes we need to create new things, and new ideas, and we can use of lots of different media to convey the exact idea. It is not always about painting," she says.