She is a complete woman who cherishes motherhood. At the same time, she is the proud owner of Sehab Travel that is flourishing with several branches in various countries. Meet Fatima Ahmed, an exemplary entrepreneur and a woman of substance.
Tell us briefly about yourself: Where you were born and raised, any special childhood memories?
I am a 51-year old proud mother of four children. I was born and raised in Bahrain. I find great motivation in how Bahrain has transformed from what I hold in my memories back in 70's & 80's. I love those days when my father used to take me to Adhari to teach me how to swim. The smell of the palms, the cold water and the huge fish swimming beneath are some of my favourite memories that I relive over and over.
Tell us about your enterprise and when and how it was founded.
At the age of 40,  I decided I had gained enough experience to start my own business. So I started a "Coaching Firm" with a local partner. I loved what we were doing, but during the unfortunate events of 2011 we had to close down. Meanwhile in 2008, I had started a small travel agency in the beautiful city of Shiraz in Iran, and I became the GSA of Air Arabia there, which was a huge step for me. Things started flourishing with Air Arabia, expansions took place, we opened our Tehran office; at that stage my coaching firm was closed, so I thought I will open a travel agency here to stay within the same line of business. In 2012 "Sehab Travel" started functioning, and here we are today, 5 travel agencies in 5 main cities of Iran, and 2 travel agencies and a cargo agency in Bahrain. In October 2015 we went into an alliance with "RAHAL TRAVEL" in Kuwait and "Albanian Airways" in Albania and with those alliances we planned a whole new dimension.
What were the initial challenges of establishing your business and how have you overcome them?
There were many challenges, apart from the fact that it was not easy to get the CR. One main challenge is number of work permits available to each CR, and lack of experienced Bahrainis in this industry. Recruitment in general is a real challenge when it comes to finding the right qualified candidates, but I must admit I have a great team who started with me from scratch, they got their training and are doing well. 
What kind of a market is Bahrain for your business?
Well the market is very challenging. There are too many travel agencies, and not many passengers; People are mostly last-minute buyers, corporates demand long credit facilities, and also the fact that not only travel agents sell packages and tickets, but there are many others who do the same.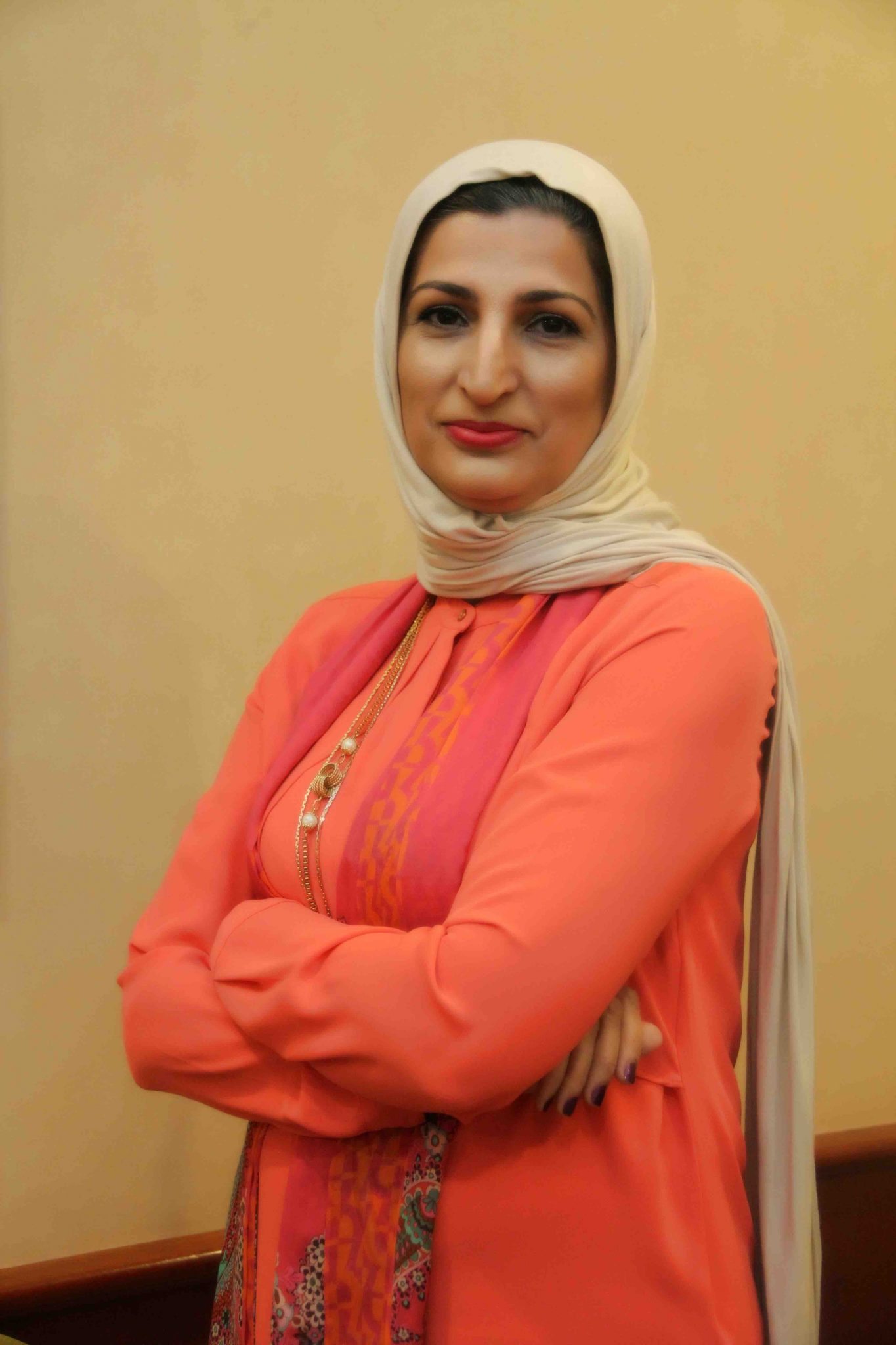 Is there any memorable experience as an entrepreneur/businessman that you would like to share with us?
Well there are many but I will share this one. When I started my Iran business,  I was pregnant and was flying out every Sunday and back to Bahrain on Thursday, personally involved in each and everything, even going out  to distribute flyers. So there was a time at that early stage when Air Arabia was still building reputation in Shiraz but sales of airtickets were low. So I received a serious call from the Regional Manager in Sharjah telling me "Fatima you make sure you glue yourself in Shiraz until flight is at least 50% booked for the next few weeks" and I thought OMG but I have a family back in Bahrain! I just replied "OK sure" and within that week the team did a great job, seats just started selling and flights were filling up! I was back to Bahrain in 10 days! It was hard but I appreciate the challenge she put across to me  and think if it was not that harsh tone I would have gone back and flights with low bookings would have got canceled.
What according to you are the essential qualities of a successful entrepreneur?
Passion and dedication… one cannot expect to succeed without these.
What is the most rewarding aspect of being an entrepreneur?
Even though am in the travel industry now, I still think more like a coach & mentor, and the most rewarding aspect to me is the fact that I get to train and mentor my employees. I enjoy seeing them grow and excel and find their way in life. I also enjoy the fact that what I do opens up new job opportunities.
Where do you see your company in the next 5 years?
I have plans to open up branches in other GCC countries. It might take a bit longer than 5 years, but with alliances and partnerships it can happen.
If you were to own another enterprise in the place your current enterprise what would it be?
I would choose something to do with culture and food industry, a cultural café that feeds your soul before your mouth.
What is your message to aspiring entrepreneurs of Bahrain?
Dream big and believe in yourself; things do happen, but only if we believe in ourselves and our abilities,  and truly work hard towards them