Under the patronage of H.H. Shaikh Mohammed bin Mubarak Al Khalifa, Deputy Prime Minister and Chairman of the Supreme Committee for Information and Communication Technology, and in the attendance of H.E. Shaikh Khalid bin Abdulla Al Khalifa, Deputy Prime Minister, H.E. Jawad bin Salem Al Arrayed, Deputy Prime Minister, and other ministers and senior business executives in Bahrain, Huawei held an event to celebrate its 15th anniversary of local operations in Bahrain.
H.H. Shaikh Mohammed bin Mubarak Al Khalifa highlighted the Kingdom's commitment towards digital transformation, and the important role of information and technology in developing the economy. His Highness also acknowledged Huawei's great contribution to Bahrain—where its Middle East headquarters is based—which has helped support the Kingdom's leading position in the ICT field. His Highness commended Huawei's role in the development of technology in line with the current cooperation between the company and relevant government entities, as well as its role in training Bahraini nationals while creating various job opportunities.

During the ceremony, H.H. Shaikh Mohammed honored the top three national students in Bahrain who participated in Huawei's annual global ICT competition 2019 and are qualified to participate in the regional final competition in Huawei's international tech hub of Shenzhen, China. The competition aims to nurture talents in the ICT field and link theoretical concepts with practical applications through the latest technologies and systems provided by Huawei.
Attendees to Huawei 's 15th anniversary event also witnessed to a speech by H.E. Eng. Kamal bin Ahmed Mohammed, Minister of Transport and Telecommunications, who highlighted the major areas of cooperation between the Kingdom of Bahrain and Huawei. Charles Yang, President of Huawei Middle East, also gave a speech which highlighted the company's relationship with Bahrain throughout the past 15 years. He also stressed the company's continuous commitment to building an ecosystem for technology through joint projects that provide the latest technology and support the leadership's vision, including the establishment of an exhibition that displays its technology in Bahrain.
As an industry pioneer, today Huawei is at the forefront of innovation in areas like 5G, cloud computing, and AI—technologies that have a transformative effect on societies. Through its collaborations with partners in Bahrain, Huawei has helped accelerate the country's digital transformation efforts in line with the long-term goals of the Economic Vision 2030, which recognizes ICT as a crucial ingredient to diversifying local economies, creating future jobs, and supporting sustainable development.
5G connectivity is already being rolled out in Bahrain. In parallel, those investments are enabling AI capabilities to exceed current levels. With the understanding that AI can enhance the ways we live, work, and interact with our world, Huawei has developed next-generation products that incorporate 5G and AI capabilities, such as Wi-Fi 6, All-Flash Storage, and much more, helping customers address a new round of digital transformation challenges.
To realize the full potential of digital transformation, Huawei has also led various initiatives within Bahrain to support the next generation of ICT talent. These include its flagship Seeds for the Future talent development program, Huawei's ongoing ICT Competition in Bahrain, and various work-readiness initiatives run in partnership with the Labour Fund "Tamkeen".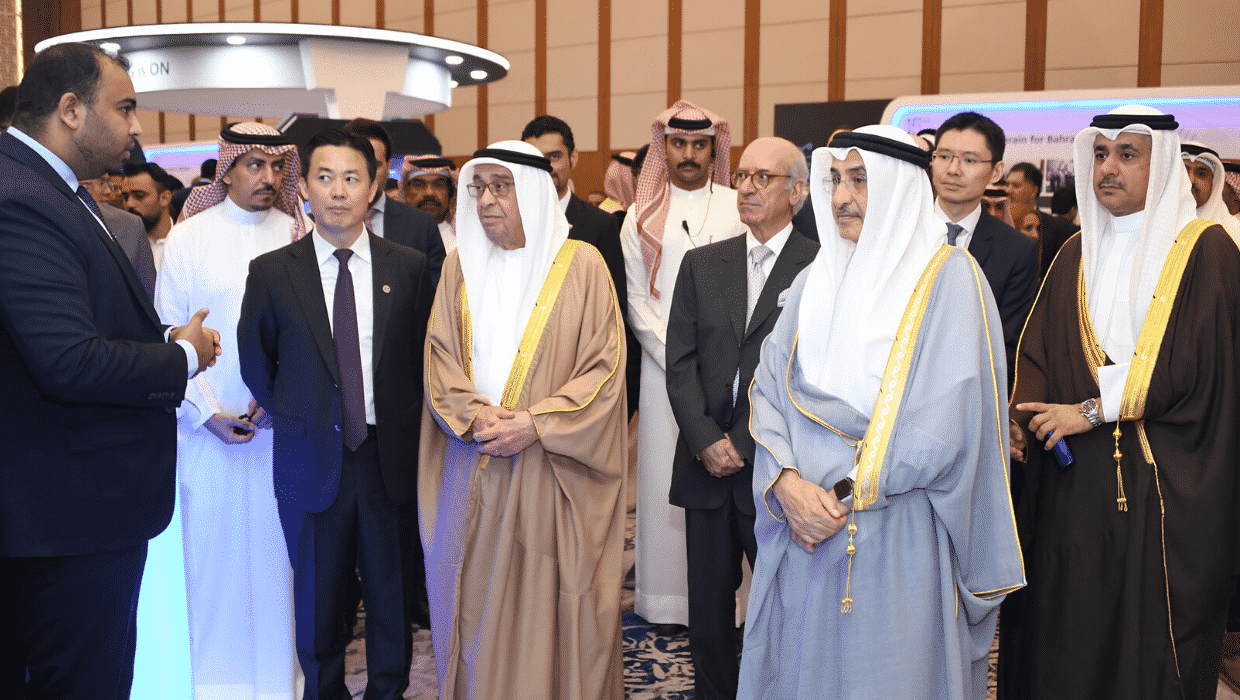 "Nurturing talented young Bahrainis and empowering them with the knowledge required to carry on their country's digital legacy is one of our key priorities for the future. We are proud to have contributed to addressing the digital talent gap thus far, and will continue to do so with our partners," said John Lu Yuedong, CEO of Huawei Bahrain.