Sheraton Hotel Bahrain's Newly Launched Chocoholic Brunch should really be on your Friday plan if the prefix 'cho' reminds you of nothing but chocolates!
If nothing excites your taste buds more than chocolates, then Sheraton Hotel Bahrain's newly launched 'Chocohlic Brunch' is undoubtedly what you should mark as  a 'Must Do' in your to-do list.
Addressing the child in each one of us who's heart breaks into a delightful smile at the sound of 'chocolates', this Chocoholic Brunch whisks you from the taste of mundaneness on a flight of ecstasy to a fairyland of chocolates where every dish served on the table is created to delight and pamper the chocolate loving taste buds of every chocoholic.
The main highlights of this brunch includes Sushi with M&M's, Pan-fried foi gras with caramelized onion, Roasted potato and Ya Mole sauce, Cacao Berry Chocolate Mousse, Belcolade Dark & White Caprese Cake and Dark chocolate mousse cake. There is a fine balance struck therefore between the sweet and the savoury to tittilate your gourmet senses so that you can enjoy a brunch to satiety.
The Chocoholic Brunch is served at Al Safir Restaurant every Friday from 1.00 pm to 4.00 pm with live entertainment. Catered to make your Friday outings with friends and family a delectable experience that recharges you for the following week, the Chocoholic brunch is tailored to be a family brunch where children  can not only enjoy the chocolate dishes on the menu but can have a go at the popcorn and candy-floss that are served! Art competition and Play Station at Al Iwan can also keep them gainfully busy to allow the parents to have a chocolaty fun time by themselves.
Details
Fridays, 1 pm to 4 pm
Bhd28.000 net inclusive of unlimited selected beverages
Bhd22.000 net inclusive of soft drinks
Bhd10.000 net for children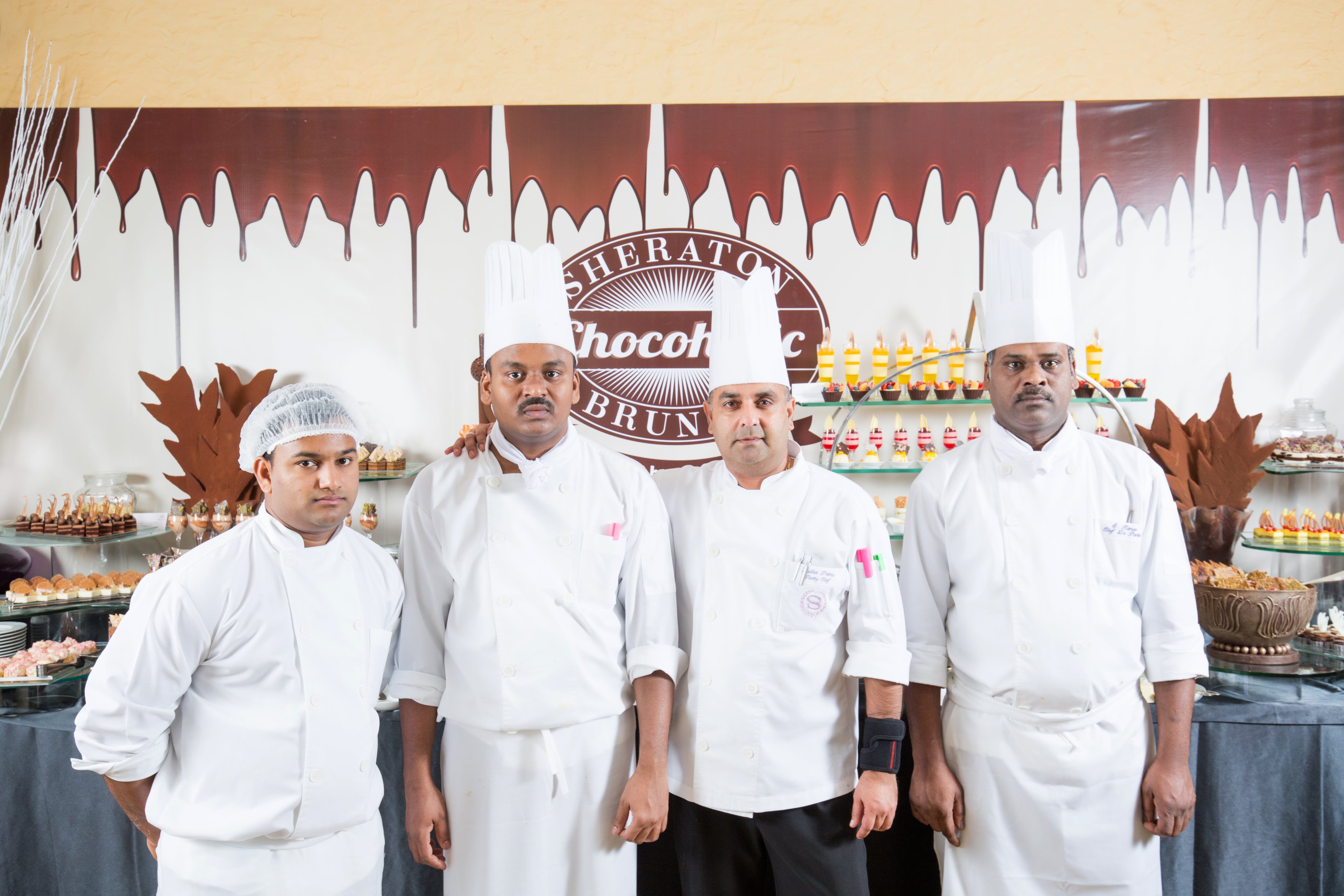 Book a table online at www.sheratonbahrain.com or call +973 17533533