In celebration of the holy month of Ramadan and in recognition of the ongoing support and efforts made by media members and digital influencers, VIVA Bahrain hosted its annual Ramadan Media Ghabga at The Ritz-Carlton Hotel, Bahrain. The event was attended by Mr. Mohammed Al Khushail, VIVA Acting CEO and the company's senior management along with representatives from Bahrain's top media publications and social media influencers who have contributed to the growth and success of the company in the past 9 years.
The fun-filled night saw the introduction of الخير_بحريني#, a donations campaign VIVA launched this Ramadan, as part of its ongoing efforts to give back to the community and make a difference. Each week of this month-long campaign will raise funds that will go towards one of the causes; cancer patients, diabetes patients, individuals with special needs, and medical equipment purchases. And donations, which will be supervised by Royal Charity organization, can be made using cash or through VIVA Cash App by scanning QR codes found on the donation screens that are spread across the island in different mall such as Bahrain City Centre, Seef Mall – Seef District, Seef Mall – Muharraq, The Avenues and Al Enma Mall. Donations can also be made by sending an SMS with the desired amount to 98977, or by donating directly through VIVA Cash merchants or with retail screens at VIVA outlets.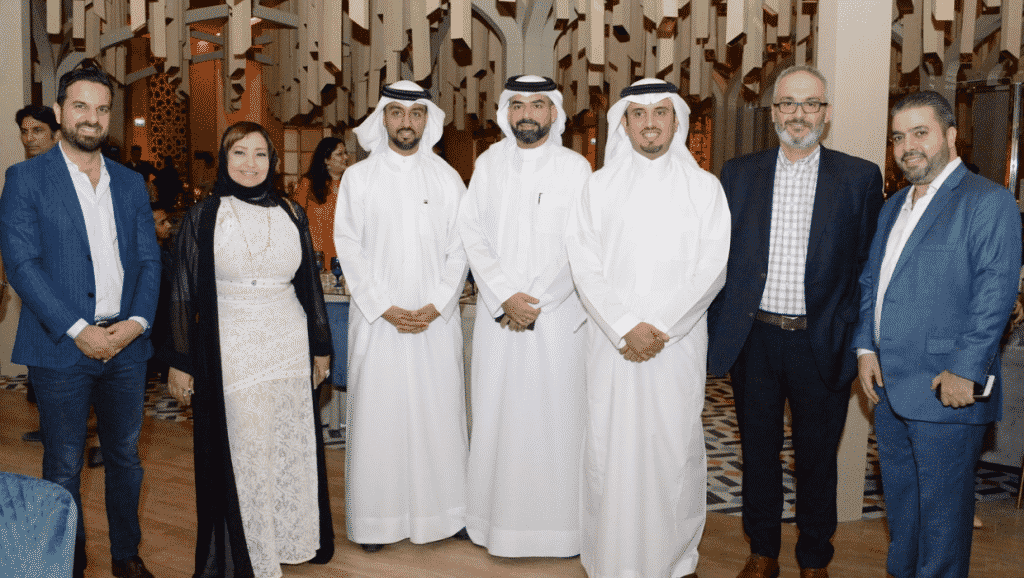 Mohammed Al Khushail, VIVA Acting CEO emphasized on the importance of the event and said "For the past 9 years, the annual Media Ghabga has become one of the most awaited-for events of the year, where we see some of the most influential names in Bahrain gather together to celebrate the holy month. We are forever grateful for the endless and continuous efforts you put forth in your professions as journalists". He also added "We have been building a portfolio of innovative products and solutions to cater to the growing needs of Bahrain's community, and you have helped us successfully communicate the essence of our vision and what we stand for and played a key role in positioning VIVA as the market leader it is today. And we hope that we would be able to sustain the unique relationship that we share for years to come".
The evening saw an exciting crossword and trivia game, during which the guests grouped into teams, battling it out in a multi-round competition, with great prizes and giveaways.