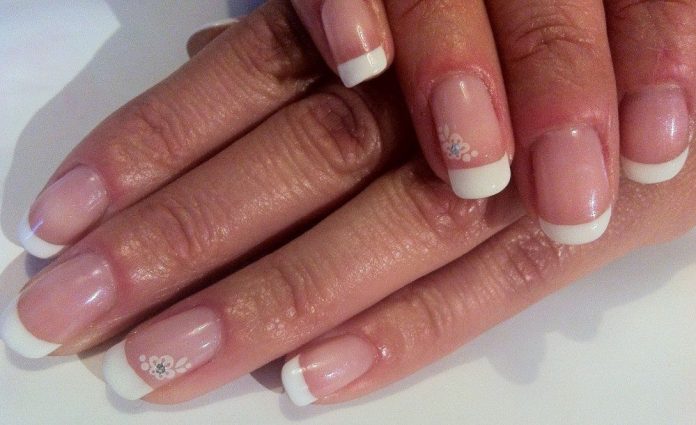 Legend has it, Cleopatra wore red nail polish.
Color can say so much. Red lips say "daring," a black gown "timeless," white sundress "fresh", neon says "I wasn't around in the '80's" and a French manicure? Neutral, understated and goes with absolutely anything!
You see it almost as much today as you did in the '30s. Whether the "Frenchie" truly is French, is up for a debate — some say the ever-stylish Parisians were the first ones to wear the nude base with crisp, white tips; others say Max Factor invented it and the "French" label is just there for the effect. Stylistas do love Paris.
Wherever it came from, the French manicure has remarkable staying power. Some fashion experts say it's very "old fashioned," but women all over the world still walk into salons and request for the elegant standby: pink, beige or nude base tipped with pure white. It goes easily from work to drinks to red carpet, and if you dress like you're over 20, you won't find much that doesn't match. Thus its popularity: French nails are versatile. They can also be one of those makeup tricks that make you look naturally and effortlessly perfect. People standing 10 feet away may wonder if your beautiful nails are polished at all.
Truly effortless, though, they are not. French manicures require a steady hand and real precision if they're going to look good. We at JOZ SALON & SPA make sure that it's not just a quick paint-and-go manicure, but it's very doable with some practice. And follow all the steps of achieving great French-manicured nails with those perfect, white tips.
And really, the tip does need to be perfect.