Wheels of Arabia launched the all-new DUCATI Panigale V4, a product that has awaited since its announcement in October.  The Panigale V4, Ducati's first mass-produced four-cylinder motorcycle, representing a radical departure from its tradition of producing 2-cylinder engines.
The event was also preceded by the first DUCATI Regional Technical Training where over 25 technicians from middle eastern dealerships at the Ducati Experience Centre (BIC).   Countries represented include UAE, Oman, Kuwait, Saudi Arabia, Lebanon, Turkey in addition to several other countries.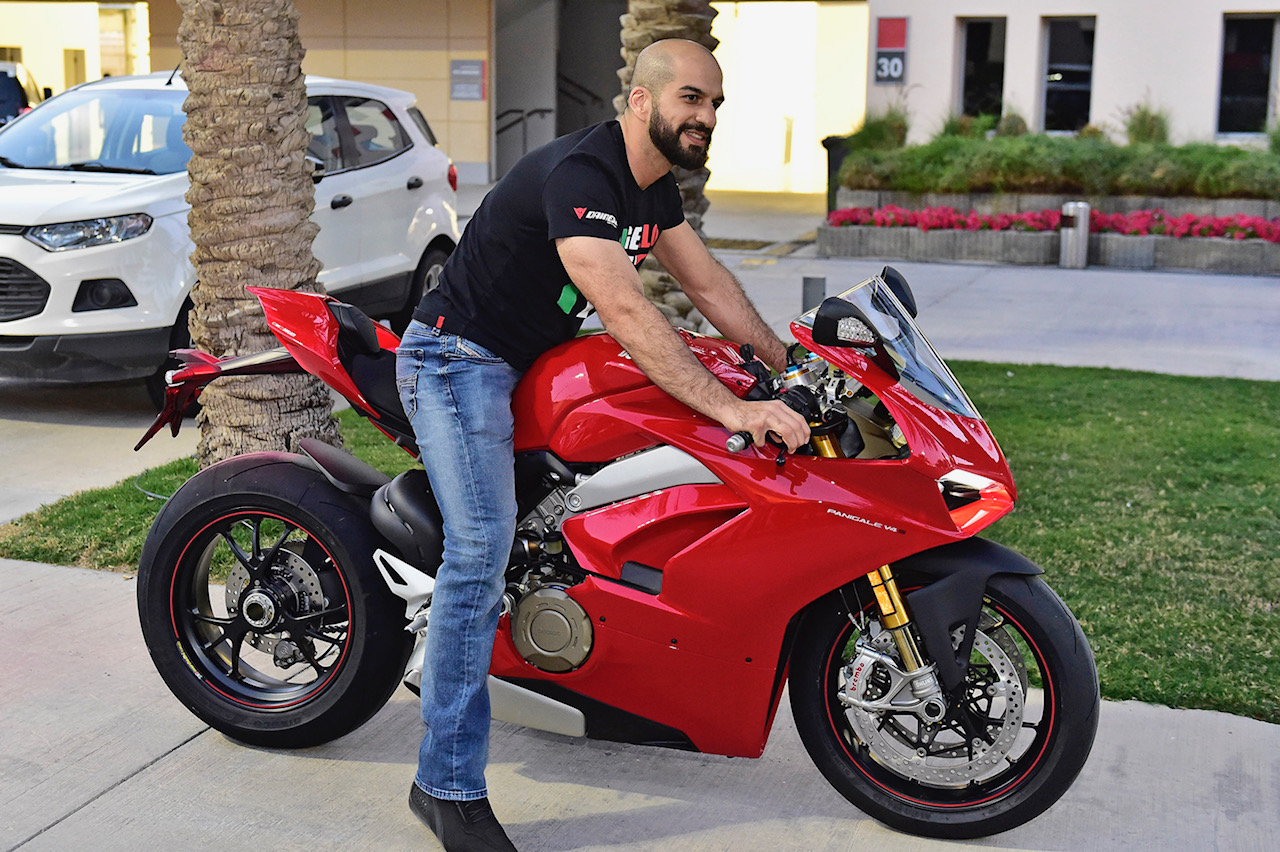 This unique training session concluded with the unveiling of the most awaited Ducati Panigale V4.
The Panigale V4 is the first Ducati motorcycle to have a four-cylinder engine, derived directly from the MotoGP Desmosedici. It's a concentrate of Ducati technology, style and performance. With a power/weight ratio of 1.1 hp/kg, this bike sets a whole new standard in the supersport production bike segment. Developed in close collaboration with Ducati Corse, this road bike is the closest thing possible to its MotoGP counterpart.
'A new era begins with the launch of the Ducati Panigale V4. This astounding bike makes power even more glorious. We are very pleased to make this available to motorcycle enthusiasts in Bahrain. ' said Mr. Abdulrahman Almoayed, Director –Wheels Of Arabia. "We are also extremely proud to bring the Ducati Technical Training to Bahrain, making it the first time such a training is held in the Middle East. Another proud first for us at Wheels of Arabia."
To experience this amazing machine drop into the Wheels of Arabia showroom – Salmabad, or call +973 7705 0333 for more information.