The Electronics & Home Appliances (EHA) division of Y.K. Almoayyed & Sons was bestowed with the "2014 Sales Excellence Award" by Westpoint. The award was presented to Ms. Mona Y. Almoayyed, Managing Director of Y.K. Almoayyed & Sons, by Mr. Clement Vergnolle, Middle East & Eastern Africa Area Manager of Westpoint, during a courtesy visit on 9th June 2015 at the YKA Head Office in Manama.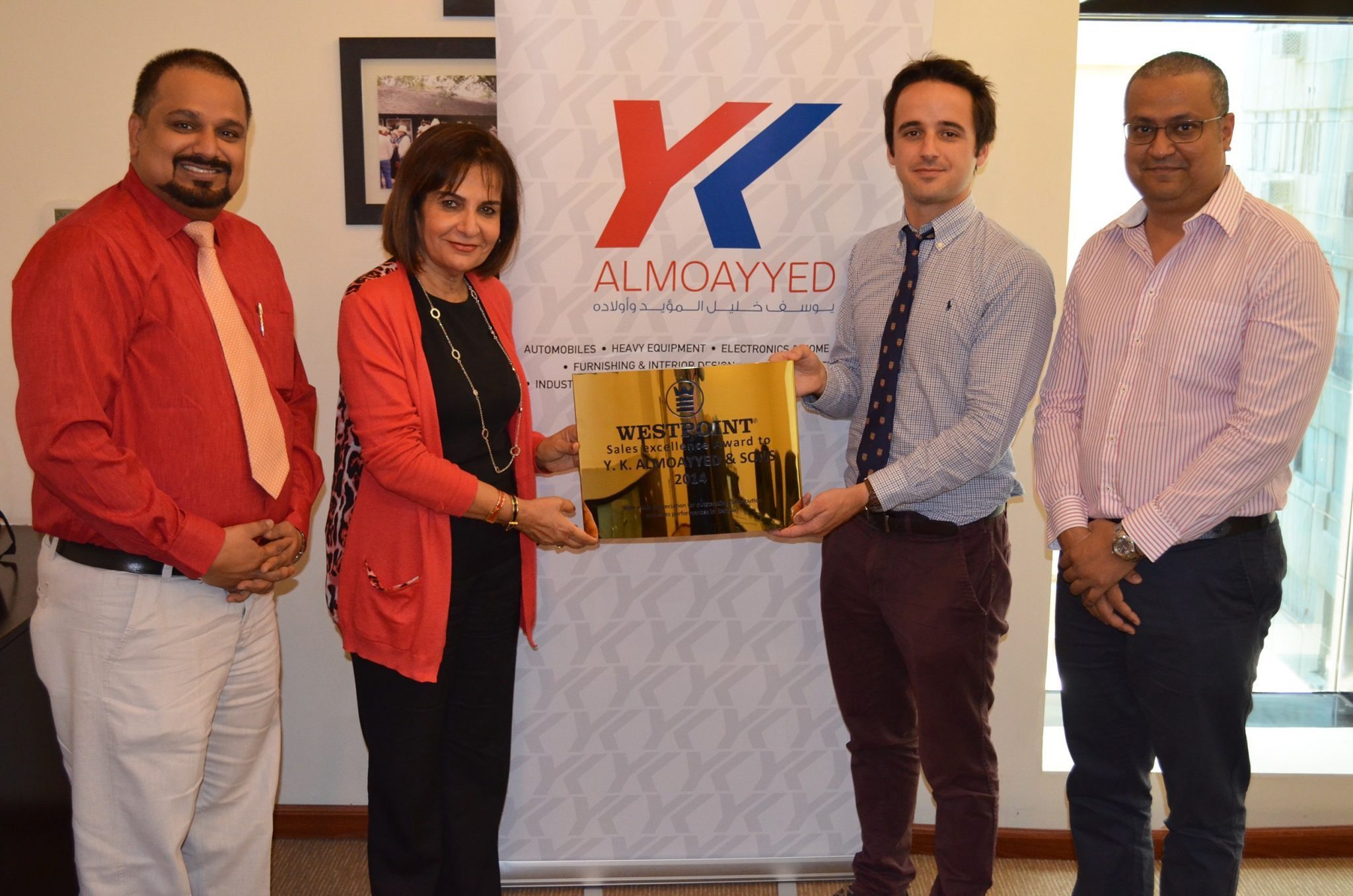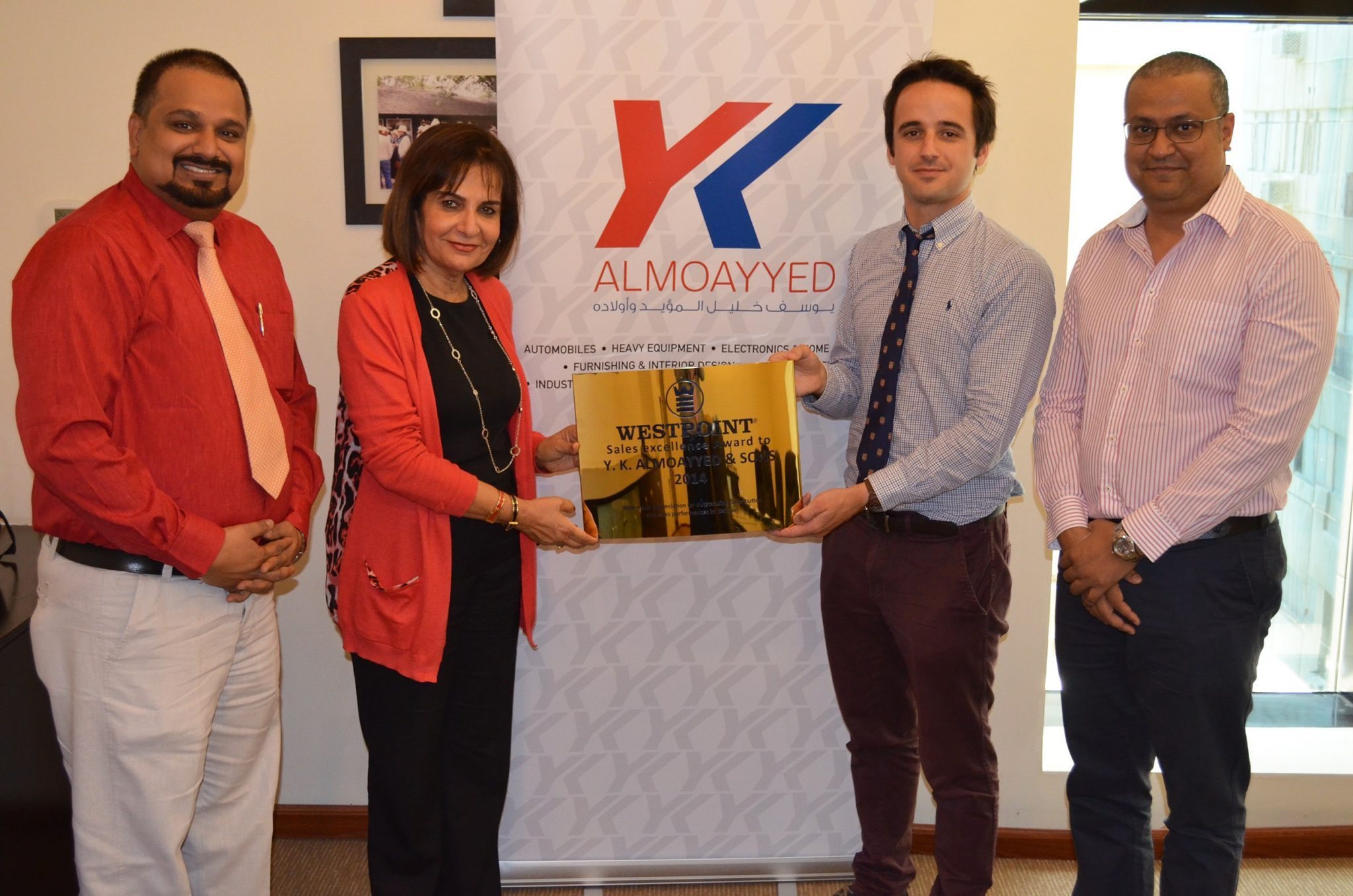 WESTPOINT, a French company that has been exporting air-conditioning and household appliances for 40-years, continues to be the brand of choice for customers who are looking for quality home appliances that fit their budget.
Westpoint appliances are available in 85 countries in the Middle East, Africa, Carribean and Latin America. Shoppers looking for the best appliances can find Westpoint at all YKA Electronics & Home Appliances showrooms as well as in leading hypermarkets and retailers in the Kingdom of Bahrain.