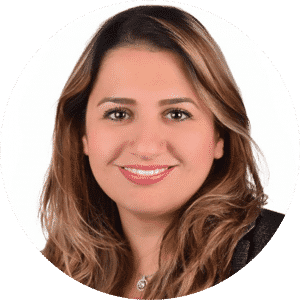 Zain Bahrain, a leading telecommunications operator in the Kingdom, announced the appointment of Mrs. Nadia Aqeel to the role of Director of Legal, Regulatory & Compliance, effective 16 July 2020. Nadia joined Zain Bahrain in 2019 as Manager, Legal & Regulatory and has contributed significantly to the company by supporting and working in partnership with all departments of the company's operations. In her new capacity, Nadia will lead Zain Bahrain's legal team, responsible also for compliance, corporate governance, regulatory affairs and other legal matters affecting the company. She will report directly to the CEO and will serve on the company's Management Committee.
Nadia brings with her a wealth of experience in the legal and regulatory sector and has proven herself for over 12 years in the telecommunications sector. She has been acknowledged for her commitment to managing key commercial and regulatory matters.
Commenting on the appointment Duncan Howard, Zain Bahrain CEO stated, "We are delighted to elevate Nadia Aqeel to this position as she brings extensive in-depth industry experience in terms of compliance, processes, and legal and regulatory affairs and has already made a meaningful contribution to the development of Zain Bahrain". Howard also added "This appointment also demonstrates our commitment to increasing diversity and providing equal opportunities"
"I feel privileged to have been chosen for this key role and very much look forward to working closely with all stakeholders at Zain to make a positive contribution to the company ", said Nadia Aqeel.
With a degree in Law from the UK, Nadia is a seasoned Regulatory and Commercial lawyer with extensive experience in the telecommunications sector, particularly in the field of competition law.