Organized by the Royal Thai Embassy of Bahrain in collaboration with the Bahrain Embassies of Indonesia, Malaysia, Philippines, and Brunei Darussalam, "ASEAN Week in Bahrain" was launched at Thai Mart in Diyar Al Muharraq and garnered numerous visitors from all the residents of Bahrain.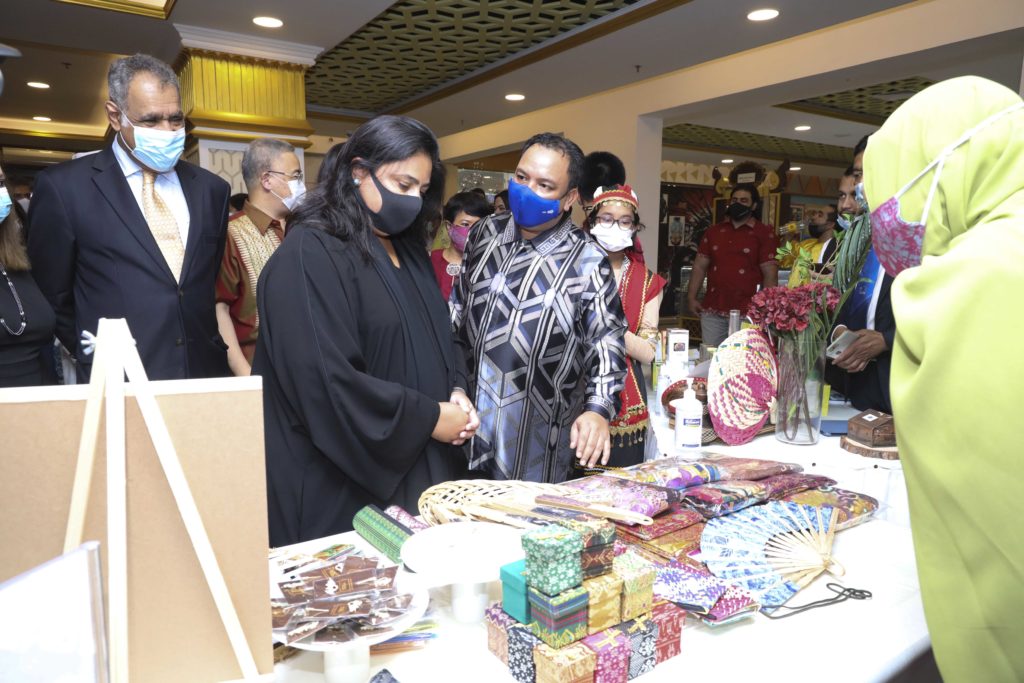 The event was inaugurated by Dr. Shaikha Rana bint Isa bin Daij Al Khalifa, the Higher Educational Council secretary in the presence of Thai Ambassador HE Thanis Na-Songkhla, Malaysian Ambassador HE Shazryll Zahiran, Indonesian Ambassador HE Nur Syahrir Rahardjo, Philippine Ambassador HE Alfonso A. Ver, Brunei Charge d'Affairés Farida Hisham, and members of the ASEAN Bahrain Council.
ASEAN week in Bahrain is an event which showcased the culture and traditions of participating countries. The event hosted various shows and performances from each country. Visitors were able to see Muay Thai demonstrations by Thailand, cooking shows by the Brunei Darussalam, Angklung and traditional dance by Indonesia, traditional dress fashion show and dance performances by Malaysia, and a live music performance by the Philippines. A surprise dance flash Mob performed by the officials of the Embassies was a treat for the audience.
Each ASEAN country involved, also had various booths at Thai Mart, where you could find merchandise and food or have inquiries about the respective country's embassy. It was a great chance for the visitors to learn more about ASEAN and experience South East Asian food, culture and art through the ASEAN communities here in Bahrain.
The purpose of the event is to bring awareness of ASEAN and its activities, as well as ASEAN communities in Bahrain to Bahrain's public sector, private sector, media, and the local community. It was also a way to enhance cooperation between ASEAN and Bahrain, particularly since Bahrain signed the Treaty of Amity and Cooperation in Southeast Asia (TAC).
The event followed all the health guidelines and measures issued by the Bahraini government throughout the two-day event. The participants were able to comfortably visit all the booths due to a proper social distance and hand sanitizers which was provided in every booth.
The event was from 16 – 17 September, 2021.