Salah Abdulmajeed aka Bovlix achieved popularity on Instagram in the beginning of 2016, attaining more than 800k followers as of 2018. His YouTube channel has an average of 2 million views per upload. He received recognition from Bahrain's General Department of Traffic for his services as an influencer. Through his unique comedic approach – he has raised awareness with his short videos amongst youth, for responsibility & road safety.
Bahrain This Week meets up with the popular hero of Instagram to bring more about him for his fans.
Tell us about yourself.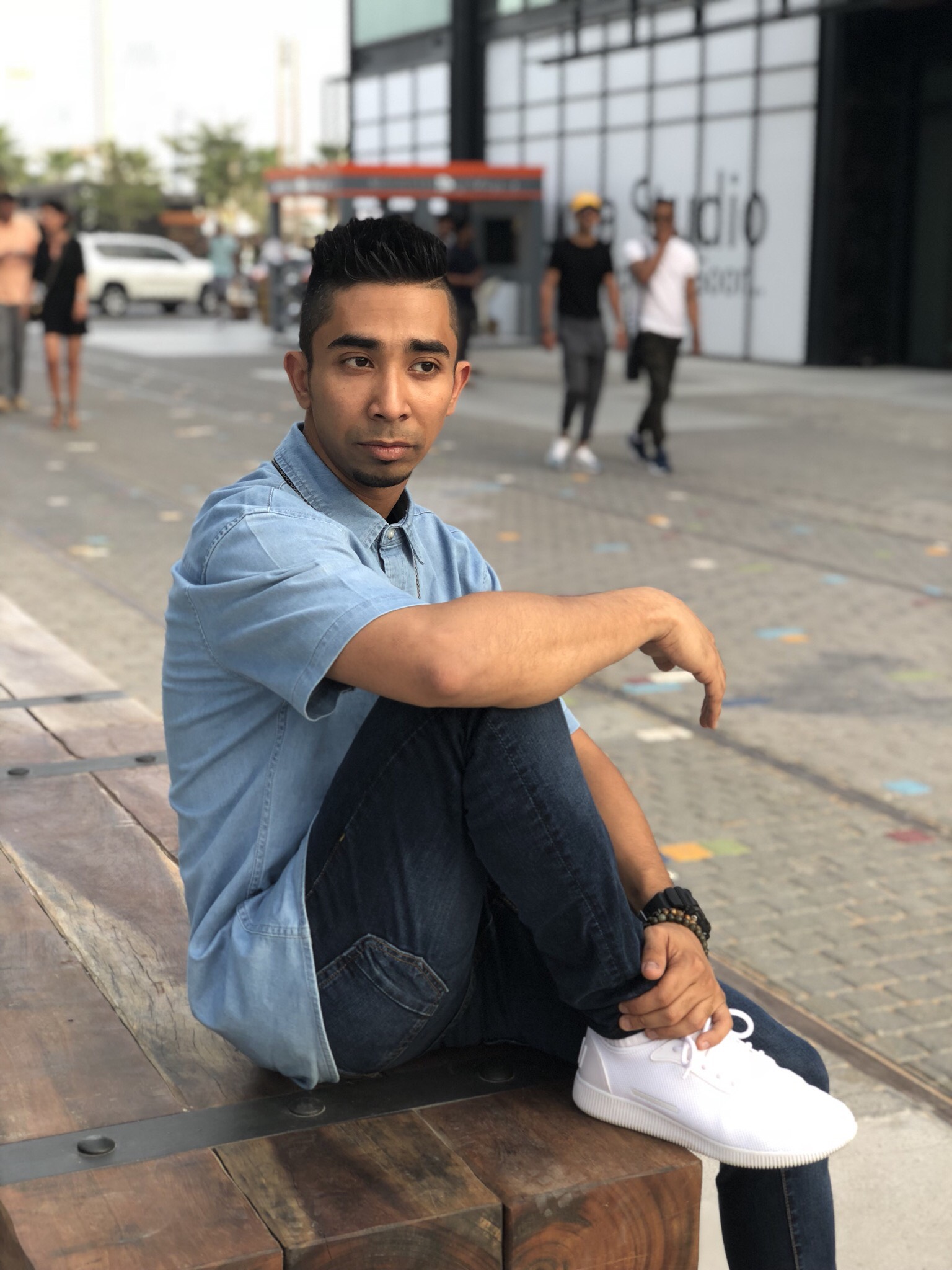 I was born in Manama, Kingdom of Bahrain to a Bahraini father and Filipino mother. I graduated from the University of Bahrain with a major in Applied Sciences in 2009.
My first notable performance was in in 2003, where I performed for the Formula 1 showcase for 3 days.
After the graduation, I started to perform in multiple local shows across the GCC, garnering a massive underground following. I have performed for company openings such as the Zain Group, opening show for Pringles in 2009, the launch of Batelco Motor Show in 2017, Redbull events and international talent shows.
In 2012, I started hip hop classes at the Victoria dance centre. I was happy to be the showcase performer for Bahrain's first salsa fest in 2013. I have been annually performing for the Ministry of Culture since 2012.
I have participated in multiple music videos, notably EE LAA by Flipp and Daffy with over 20 million views. I have made some TV appearances in the GCC, as well as worked with a number of GCC talent to create his content. Furthermore, I was fortunate to work with giant brands such as Careem and VIVA.
In December 2017, I signed with Olla the Agency, based in the Kingdom of Bahrain.
Besides all this, I am a full time firefighter.
Most importantly, I enjoy putting a smile on people's faces via my content.
Social media is part of life, mostly used for fun. How and when did you realise that can be used for positive effects?
When my fan following exceeded 100k, I felt many of my followers follow everything that I do. I realized that I have a big impact on children and adults. Through saying good things and being a positive person, I could change their lifestyle too.
Through making videos, sketches and raising awareness, I have made some positive impacts since then.
Bahrain is one of the most disciplined country in road safety. Even then, how did you feel that this is a topic to be addressed?
Even though it is safe, there are certain categories of people who still need guidance; and through doing a comedy video, I felt that this is a point to be delivered, indirectly.
Does the social media celebrity status influence your personal life?
Yes, though I am a positive person to begin with, I always have to remain positive! Through doing this, my followers gave me the power to accomplish my dreams and push my limits as a person. My lifestyle changed – I have met many people, and made new connections. I have also come across diverse types of people and talents that nobody knows about. Honestly, I feel I am reaching out to a huge amount of people by being positive in my approach.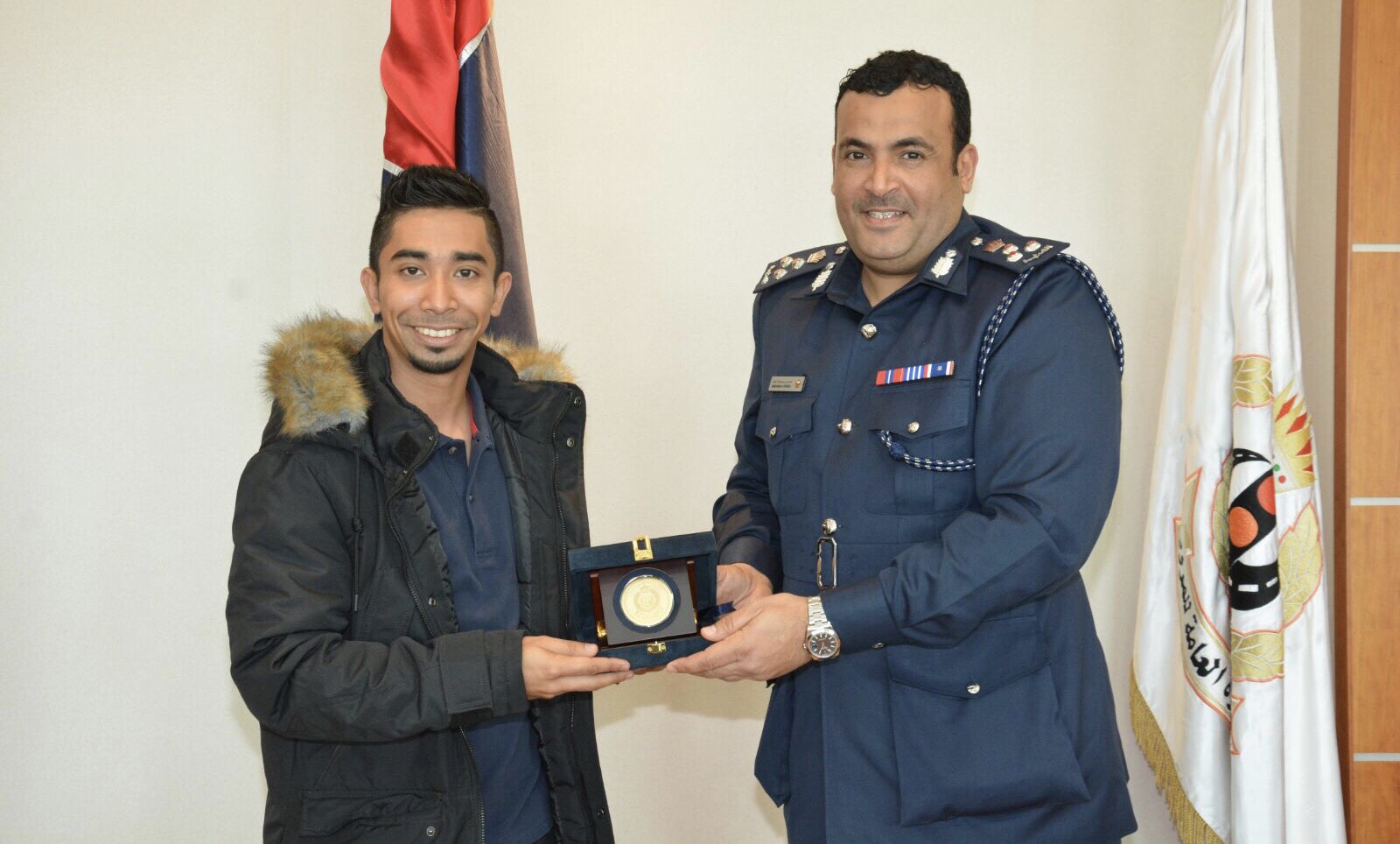 After the recognition and awards, are you more careful about your social
media posts?
I was careful since starting out, avoiding negative or offensive videos.  I am positive, funny, and always trying to get others to follow my footsteps to achieve success.
What are the topics that you generally refer in your posts?
I refer to topics that people of my age group (as well as slightly over and under) find interesting. Then, I apply my own personal comic approach in delivering these topics through the content I make.
Apart from the digital world, what are your creative interests?
Graffiti is one. Dancing in an artistic way and expressing music through dancing is another interest. I am also involved in charity for cancer patients (children). My creative interests always highlight my dream of trying to put a smile on people's faces.
Tell us about your family
My family was supportive as always. They encourage me to follow my passions. My mom doesn't know that I have these many followers. My Dad knows that I'm famous because of the people around him telling him that your son is famous. My family don't use Instagram though.
What are your hobbies?
Playing badminton, swimming & chess.
What are your future dreams?
Production and direction of films for Cinema in Bahrain, hopefully to reach the GCC & expand there. I also dream to create Arabic videos in cinema and Arabic content in a creative way using my style.
Favourite Five
1) Favourite place in Bahrain
Durrat Al Bahrain
2) Favourite food
Fried Rice
3) Favourite movie
The Avengers
4) Favourite Social media influencer
Meshal Al Jaser
5) Favourite time of the year
May 9th – my Birthday