Ferrari World Abu Dhabi welcomes adventure seekers to an unforgettable Summer filled with family-friendly fun and Ferrari-inspired experiences made to delight. Ferrari World Abu Dhabi is featuring a stellar line-up of entertaining activities and family-friendly shows running until September 3.
With summer closing in, guests can look forward to beating the heatwave with over 43 rides and attractions right under the iconic red roof of the capital's leading theme park. Happening daily until September 3, little ones can enjoy a series of activities including the 'Mosaic Series', where they can create personalized souvenirs inspired by Scuderia Ferrari.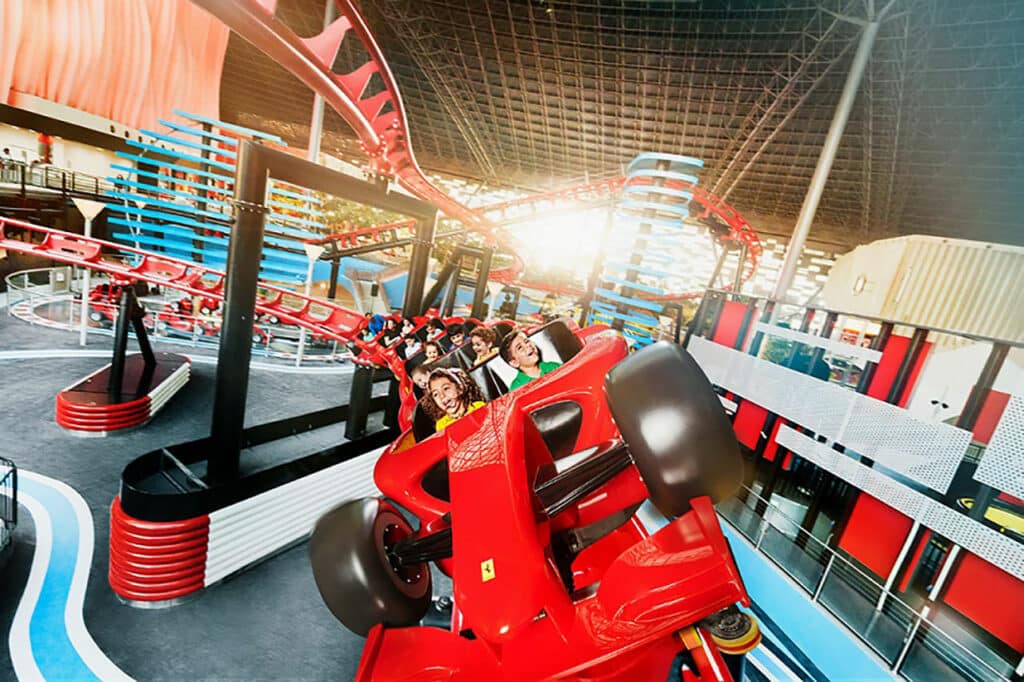 At the Family Zone, guests can join the interactive experience, at La Piazza Green Zone, where little champions can engage in a life-size board game and race to the finish line with 'Ready Set Play! Additionally, guests can enjoy roaming performance shows seven days a week and meet the new family members of Ferrari World Abu Dhabi, Bella, Jack and GIO at Cinema Maranello or on the La Piazza Stage, which promises a unique opportunity for families to take memorable pictures at the world's leading theme park.
The fun continues, guests can enjoy live entertainment and conclude their day every Friday, Saturday and Sunday with a dynamic "Drone Show" where hundreds of meticulously programmed drones come together in a stunning spectacle, harmoniously orchestrating a breathtaking exhibition of vibrant colors, intricate shapes, and captivating patterns, ensuring that guests leave with cherished memories and an unforgettable experience.
Until 30 September, guests can enjoy the ultimate staycation, by making a reservation at any of Yas Island's exceptional partner hotels, where two children under the age of 12 can enjoy a complimentary stay in the same room as their parents. As an added benefit for families, they can also avail themselves of free admission to Yas Island's incredible theme parks, granting them unlimited access to thrilling experiences. Additionally, the children can dine for free, following the same meal plan as their parents, at the hotel.