Manal Fakhrawi, the International Equestrian is the first and only female Bahraini with the title. Her achievements in the Equestrian world are pioneering moments in the racing history of the kingdom. She is making history among women in sport in the Kingdom.
Manal Fakhrawi shares her success story with the readers of Bahrain This Week.
You choose equestrianism as a sport, that not many women ventured into. How you got attracted into this field?
The beauty and power of a horse attracted me to equestrianism. I grew up around horses as my family share the same love for horses. I was no stranger to them and it was only a matter of time that I took it up as a sport.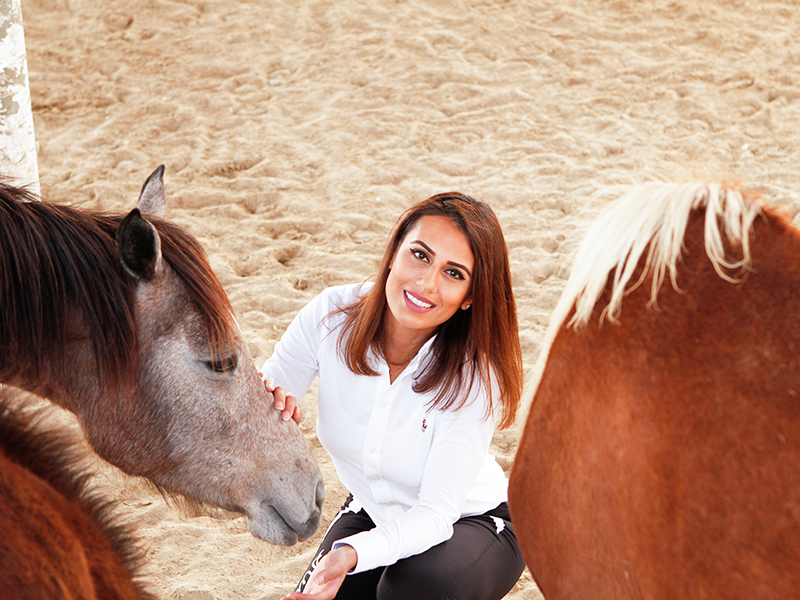 How was your entry in Royal Endurance Team in Bahrain?
In 1999, Bahrain introduced endurance racing. I was already doing show jumping so with the encouragement of my trainer and family I decided to prepare for the first endurance race. I was the youngest participant to enter the race and the fact drew a lot of attention, including that of His Majesty King Hamad Bin Isa Al Khalifa. I still remember the day like it was yesterday when His Majesty called upon me and shared a few words, which I cherish and will cherish throughout my journey. Later that year I was approached to join the Royal Endurance Team.
Tell us about your life as an international equestrian.
I had been exposed to international competitions at a young age. It was always an exciting experience for me and nerve wrecking during most of the times, especially when I competed in the World Championship in Italy 2005. Every step is a learning experience for me and there's so much more to learn being an international athlete.
Who are your greatest supporters?
My greatest supporters would be my family, without them I wouldn't be where I am today. Needless to say that on the ongoing support of H.H. Shaikh Nasser Bin Hamad Al Khalifa and H.H. Shaikh Khalid bin Hamad Al Khalifa. They have been there at every step on my way and I am forever grateful to them.
What are your views on animal rights?
I'm a huge supporter of animal rights and it has always been my mission to protect animals and provide for them. I've always had a soft spot for animals in the heart and cannot accept the thought of abuse and ill treatment. We should spread more awareness and knowledge on how animals should be treated and hopefully put an end to abuse.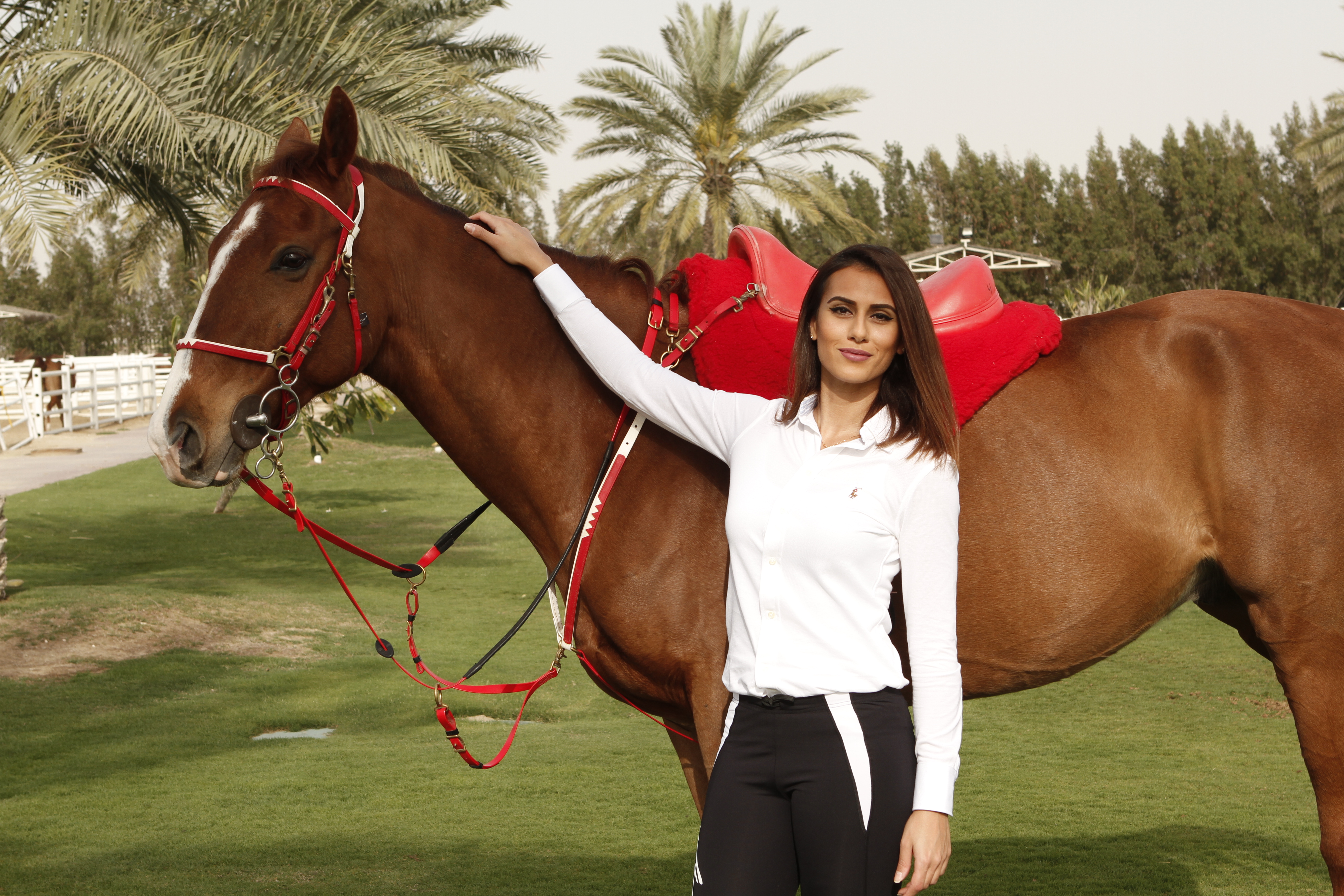 How do you select your horse?
Selecting a horse defers with each discipline. For me, it is mostly about the connection between me and the horse, it's like finding a partner. There are a lot of feelings involved as horses are very sensitive and delicate, despite their size.
How do you feel as the first female Bahraini jockey?
Claiming the title as first female jockey did not come easy. It was a challenge that I decided to take up and with perseverance and determination I was able to achieve it. Horse racing is a very tough discipline and dominated by men, mostly because of their physical strength. In the present day, we see women alongside men in many sports and have proven to be just as strong (when once upon a time we were told otherwise). It used to feel intimidating at times, but I did not allow that to discourage me and kept my head in the game.
What were the greatest struggles you had on your journey?
Yes, we go through hard times, but that's the only way we learn and rise. Doing what you love and spending most of the time working hard to achieve your dreams is a blessing. We work hard and put it all our effort day and night. Everyone goes through ups and downs, and every journey has its struggles, but it's how we lift ourselves when we are down and that differentiates us from others.
What's next on your list?
I will keep doing my best in this sport and looking forward to the start of the racing season 2018/2019.
What's your advice to aspiring equestrians?
As an equestrian, we have to always put the horse first. The more you give, the more you get and that's how you become a better rider. Put in the hours required to train and stay consistent, is the best recipe for success. What I like to do is to read and do my research on things, whether they are horses or triathlons, knowledge is the key!