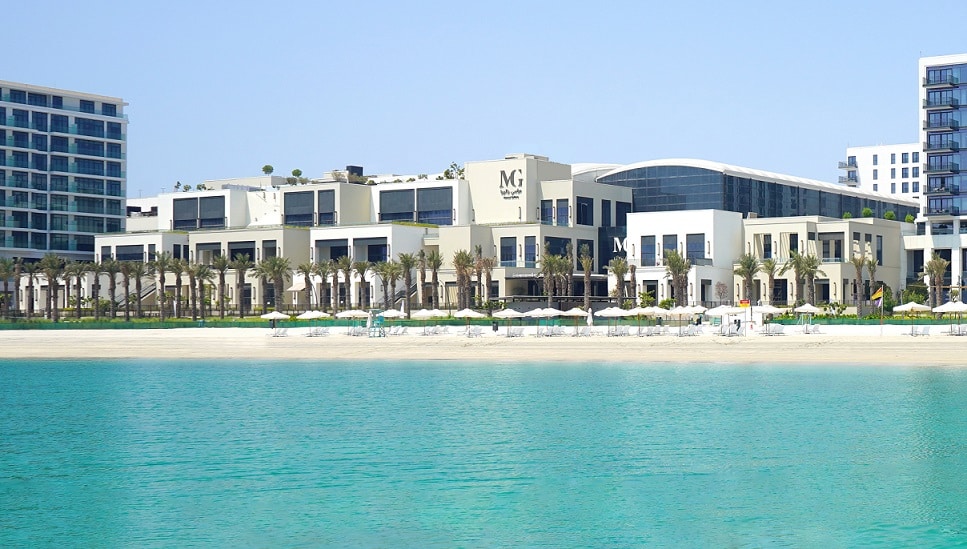 Residents and visitors to Bahrain will be able to enjoy Bahrain's leading entertainment and leisure destination in February 2024. Marassi Galleria is the region's first beachside shopping mall concept and the only mall in the Kingdom of Bahrain where visitors can shop, dine and easily access the beach. The mall will also accommodate numerous entertainment venues completely unique to the Kingdom. 
Marassi Galleria will be home to some of the world's leading brands, many of which are entering the Bahraini market for the first time. The mall sits in the centre of the Marassi Al Bahrain development in Diyar Al Muharraq and is connected to two five-star hotels; Address Beach Resort and the Vida Beach Resort, in addition to luxury serviced apartments.
Reflecting on the forthcoming opening of Marassi Galleria, Mohamed Alabbar, Chairman of Eagle Hills said; 'Marassi Galleria has been precisely designed and curated to offer an unparalleled shopping and entertainment experience as Bahrain's first shopping resort. The mall's exceptional offerings and strategic location in the heart of the promising Marassi Al Bahrain development by Eagle Hills Diyar, will make it an attractive retail and leisure destination for tourists and locals alike. Marassi Galleria will be a gamechanger for Bahrain's retail landscape and will support the country's national tourism agenda.'
Alabbar also noted Marassi Al Bahrain's outstanding results since the start of the year, saying; 'Marassi Al Bahrain's robust sales during the last 9 months reflects the high demand for our residential properties, and Marassi Galleria is set to be the epicenter of this up-and-coming vibrant community.'
Marassi Galleria is a 'one-stop' destination with extensive shopping and leisure options for the entire family. Visitors will be able to shop from leading international luxury fashion houses including Louis Vitton, Dior, Gucci, Hermes, Bulgari, Dolce & Gabbana, Valentino, Bottega Veneta, Yves Saint Laurent, Boucheron, Mont Blac, Cartier, and Rolex. Furthermore, the mall will feature the largest aquarium in the Kingdom, home to over 200 species of fish, an Adventure Park for children aged between two to sixteen and Reels Cinema with seven screens, platinum suites and an IMAX experience. Marassi Galleria will also feature a range of international restaurants offering indoor and al fresco dining, complete with views of the sea and beachfront.