Najla Al Khalifa details her medium of artistic expression and future aspirations in the interview with Bahrain This Week.
Art is the only medium that evolves as per the perception and temperament of the artist. It is absolutely justified in the artistic expressions of Najla Al Khalifa. Being the first Arab artist to use the medium of Virtual Reality (VR), Najla Al Khalifa takes her viewers to another dimensions of art world through her virtual paintings.
You are the first artist to use Virtual Reality as a medium in Bahrain. How did you get the idea?
The combination of my love for art and for computers lead me to buy a Virtual Reality headset. I was not fully convinced in purchasing a headset until I discovered the beginnings of VR art programs that were just released, one of them being the current program I use, Tilt Brush by Google.
How was the response with the participation in 45th Bahrain Annual Fine Arts Exhibition?
I wasn't sure of what kind of response I would receive and it had made me a little nervous. However, I met with a completely positive feedback and lots of curiosity during the exhibition. It encouraged me to progress in my art and hopefully submit to the 46th Bahrain Annual Fine Arts Exhibition taking place next year. I also received a letter of appreciation from Her Excellency Shaikha Mai bint Mohammed Al-Khalifa, President of the Bahrain Authority for Culture and Antiquities, for my work in a new field of art.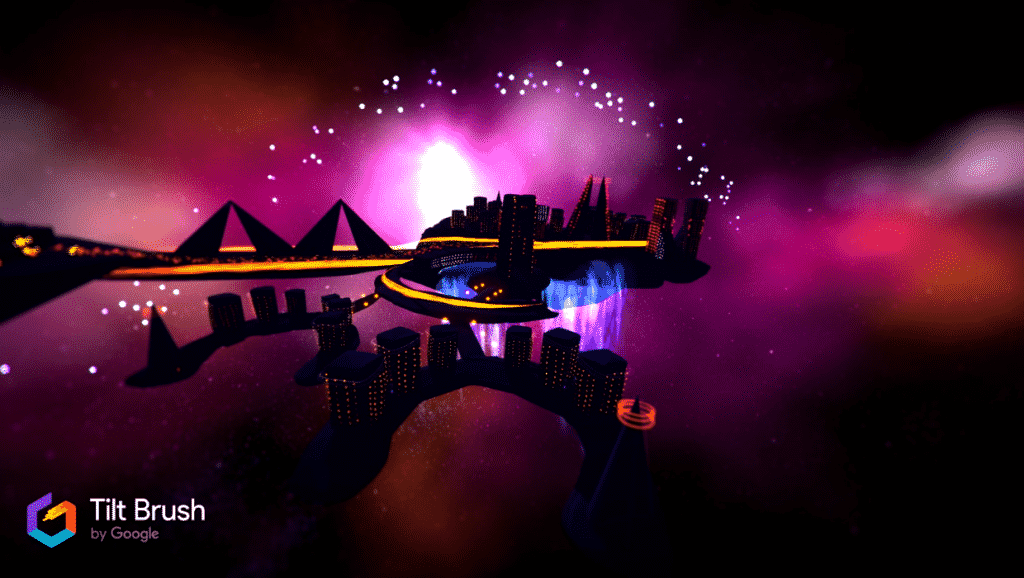 When and where did you first present your art form?
The first time my art was presented to the public (besides the use of social media), it was in the form of a 3D print of my work. I created a model within the VR world and 3D printed my piece. It was a commission from the Bahrain Embassy in Washington DC, and the 3D printed pieces were giveaways at the Bahrain National Day celebration that took place at the National Gallery of Washington DC.
How has your art form evolved over the years?
Along with updates to the VR art programs over the past two years, it had become easier for me to create within the VR world. My pieces are now larger than they were two years ago. I had also just begun making VR prints on high quality museum paper to be sold and framed, and I enjoy knowing that people are enjoying my prints in their homes and establishments.
How do you overcome the challenges in this evolving art form?
I am constantly staying up to date with any technological advancements as well as updates to the VR programs. It's essential to know about the different programs available as well as any changes made within them. It's also important to go into anything you do with wisdom and confidence!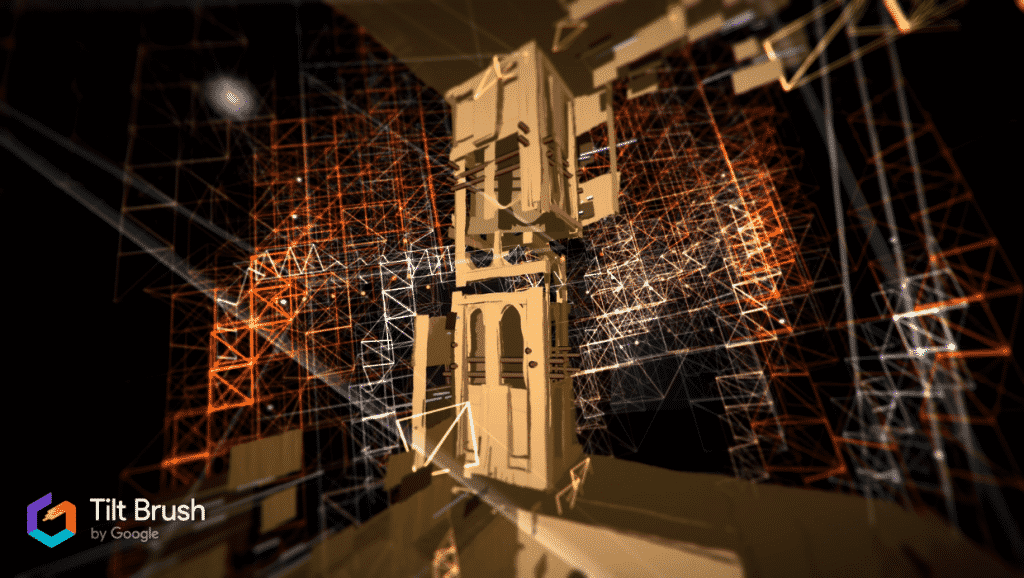 How does the Kingdom support your art?
The commission from the Bahrain Embassy in Washington DC was an important milestone in my VR art journey. I plan to continue working with them in the future.
How are you planning to take the art form to the aspirants across region?
With the ever changing technology, there are now new ways for anyone to view my piece in any other country, around the world. My content can be easily accessible to people that own Virtual Reality headsets, and those that have certain programs such as Poly to view my work. Another idea is creating talks just like the one I had done on the 10th of July 2019.
Do you practice any art form in physical reality?
As a side hobby, yes I do. I enjoy drawing, painting, porcelain painting, and sculpture.
What does Najla the artist aspire to do next?
I currently plan on having YouTube or IGTV videos to show viewers how I create in my virtual environment, to give viewers a clearer perspective on what I do. Stay tuned for more content!
Finally, how do you introduce VR art to an aesthetic who is unfamiliar to it?
My best suggestion is to find a local VR hub to have the experience first-hand. I recommend Ultra VR that is located at Sitra Mall. One can learn from the professionals at the hub who would help them with any questions about where they can purchase a headset and how to set it up.