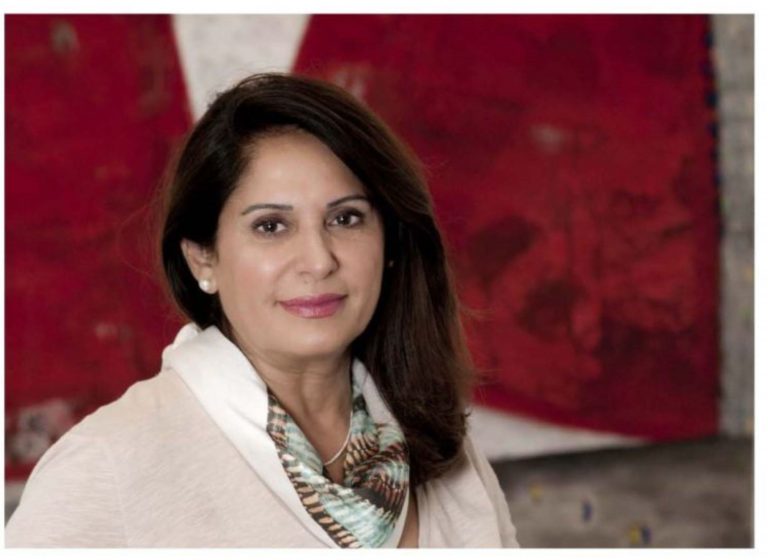 Bahrain This Week meets with Mrs. Faika Al Hassan, a renowned painter from the Kingdom. Recently returned after her solo exhibition on fabric painting, Mrs. Faika was happy to invite the BTW team and detail her journey so far.
You have graduated in Economics. How and when you had realized that your path is in arts and painting and not in economics?
After my graduation and when I started working in the field of economics. Soon, I realized that I was not happy in my career, I was not happy in what I do on every day and I was only happy with my family.
I was newly married at that time and my used to run a magazine on art forms and paintings. I used to go through each of the pages with so much of passion to gather the artistic knowledge.  At one point, I decided to quit my career in economics.
I had my initial training at an American lady, who taught me the basic steps in painting. I used to drive to beautiful house near the seashore at Zallaq on those day for the classes.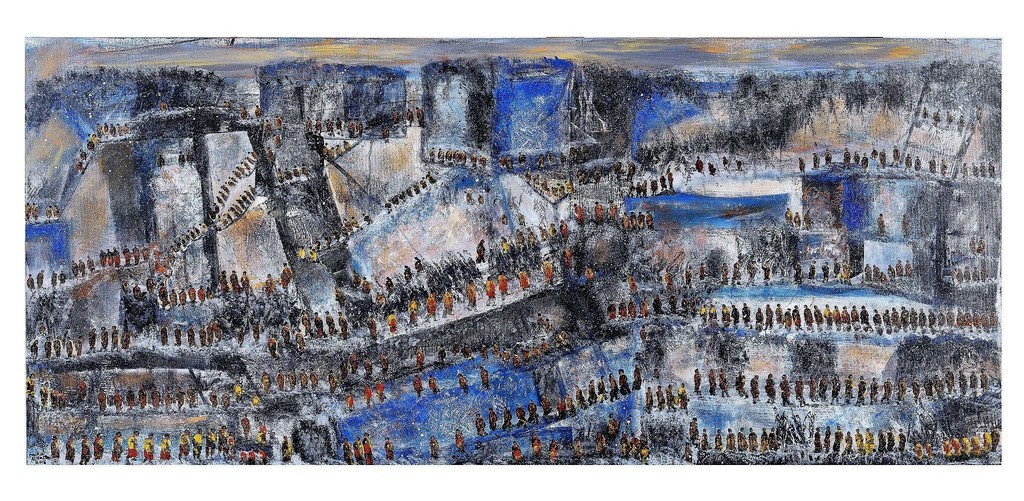 Did you go through that phase of fear "if my artworks not get accepted? If yes, how did you overcome that fear? If no, from where you had derived your confidence?
Yes when I first started I had fear that my artworks may not get accepted. I didn't have much confidence to join any solo or group art exhibitions.
However, when you are passionate about something, you want to learn more and do more in that field. I went to Beirut and did a crash course in painting. Once I returned, I started to work on my paintings. Working on your favourite art form is like 'magic'.
After working for a long time with the help of all those more well-known and experienced artists, who analysed my works and appreciated that I'm in the right direction with my work; I gained my confidence.
Art is a full-time profession. There are people who manage a career and artistic profession. However, being an artist, I believe that you need time to think and work on it.
My feeling is that you shouldn't focus on failure, just follow your heart for your happiness in art.
"A painting can speak more than words." What is the underlying message in all your paintings?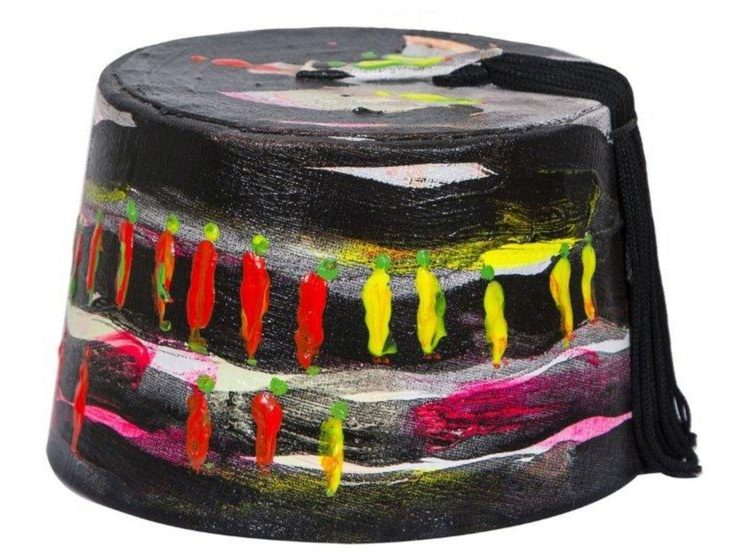 My message is always about humanity.  About how important places, peace, nature and people to all human beings.
(Here, Faika shows up some of her paintings. Her 'window paintings' depict different aspects from life. She pauses at one particular painting that depicts, airplane windows with Quranic verses written on them. Small human figures in 'Ihram' are visible near the windows.)
I heard the whispers of Quranic verses when I was in the airplane and created this painting.
Where do you derive the inspiration for your paintings from?
I derive my inspiration from nature, reading books, listening to music and interactions with people in this world.
It will be like asking a mother to select her favourite child. However, which is your favourite from own paintings?
All my paintings are important but the most favourite one is "Small People" which is my first painting and also my signature work. Other than that, I will have 2-3 paintings from each exhibition that would have touched my heart.
Which painting fascinated you the most and you wished that you had created that one?
There are many paintings that fascinated me especially the works of Pablo, Matisse, Leonardo Da Vinci with their great works but somehow I feel like so small compared to them, feeling like an ant.
Tell us about your involvement with 'anada'
I feel very passionate about Anada.  Aside from Anada's very impressive creativity and high quality works on boxes, shawls and abbaya; Anadas' client approach is very professional which is very important to artists who finds Anada serious, honest and trustworthy.
Tell us about your family
I have four children. My husband and children are very supportive in my painting. Sometimes, I stay in my studio overnight, and no one disturbs me. Such freedom and support is essential for any artist from the family.When it comes to creativity, 2 of my daughters are very creative but   in different fields.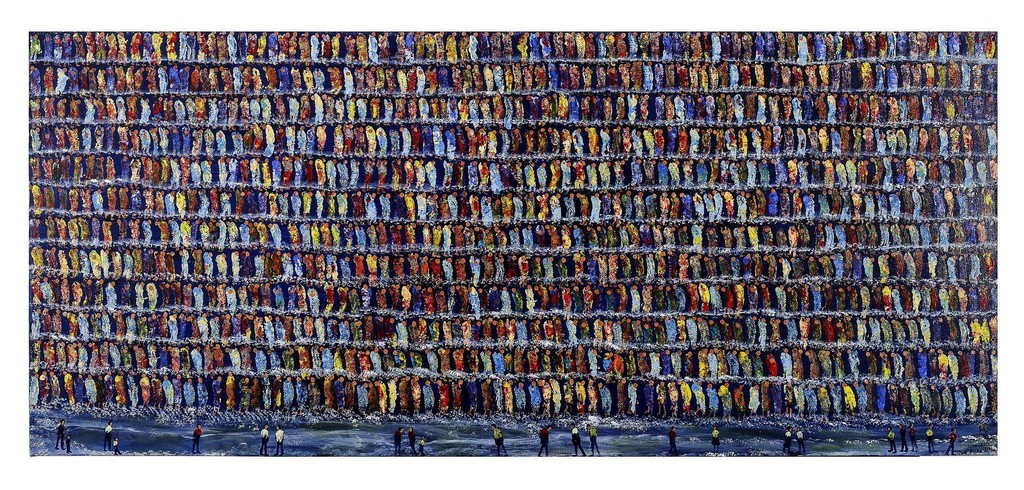 What do enjoy the most during your free time?
Exercise, walking near the sea, listening to music, reading and quality time with family.                                                 
Who has inspired you most in your life?
The universe around me.
When and where is your forthcoming painting exhibition?
I just finished my solo exhibition with 20 paintings exhibited.  As for the forthcoming painting exhibition, this is still in the planning stage.  I usually take minimum 2 years in preparation for my exhibition.
What is your message to the Kingdom
of Bahrain?
I think people should talk more about art forms in Bahrain. ART Bahrain has recently created an excellent platform for the artists. There should be more initiatives like the same.