The saying that great things have small beginnings seem to really fit the life of serial entrepreneur Abdul Majeed Theruvath, the Managing Director of the iconic Jamal Showaiter Sweets. An experienced business owner, Mr Majeed had no less than six other successful businesses under him before he joined the leading confectionaries player. The story is nothing short of legendary especially in a time where many enterprising young men avoid taking risks due to a fear of failure.
Mr Majeed's persistence and commitment to the development of his business has not only earned him success but the admiration of his peers where he is recognized for his inventiveness and creativity. From humble beginnings in the Indian travel industry to being suggested to leave Bahrain on his very first day in the kingdom, it is safe to say that Mr Majeed has quite a story to tell.
He recalls, "Although I had a promising career back home, it was at my elder brother's insistence that I had come to Bahrain. On my very first day here in 1988, an acquaintance of my brother asked why I'd come here when everyone was planning to leave.
"I just replied that since I was already here, I was curious to know where this would take me. Furthermore, it was the will of God that brought me here and I had faith in it.
"I was blessed with good communication skills due to my stint in the travel industry and this helped me secure my initial jobs in the textiles and electronics sectors."
Mr Majeed then found himself in rocky territory during the period of the Gulf War where he had to reluctantly follow his elder brother back home. As the conflict died down, he found himself back in Bahrain without many opportunities and that's when he decided that he was going to do what was necessary to become self-reliant.
Beginning with the establishment of a small electronics shop, he sowed the seeds for a future empire worth millions of dinars through hard-work and dedication.
Mr Majeed's style of management and readiness to embrace innovation was quickly being noticed as well. "Once I had entered a store that was setting up a shop closure clearance sale to buy something for my wife and then the owner, Mr. Fuad Mohammed Abdulla Al Rayes straight up asked me, 'Majeed, do you want this store?'" An offer which he accepted. It was this fearless and readiness to embrace challenges that turned this young entrepreneur from India into a force in the industry. Mr. Fuad Mohammed Abdulla Al Rayes is now the business partner of Abdul Majeed and they share a brotherly relationship.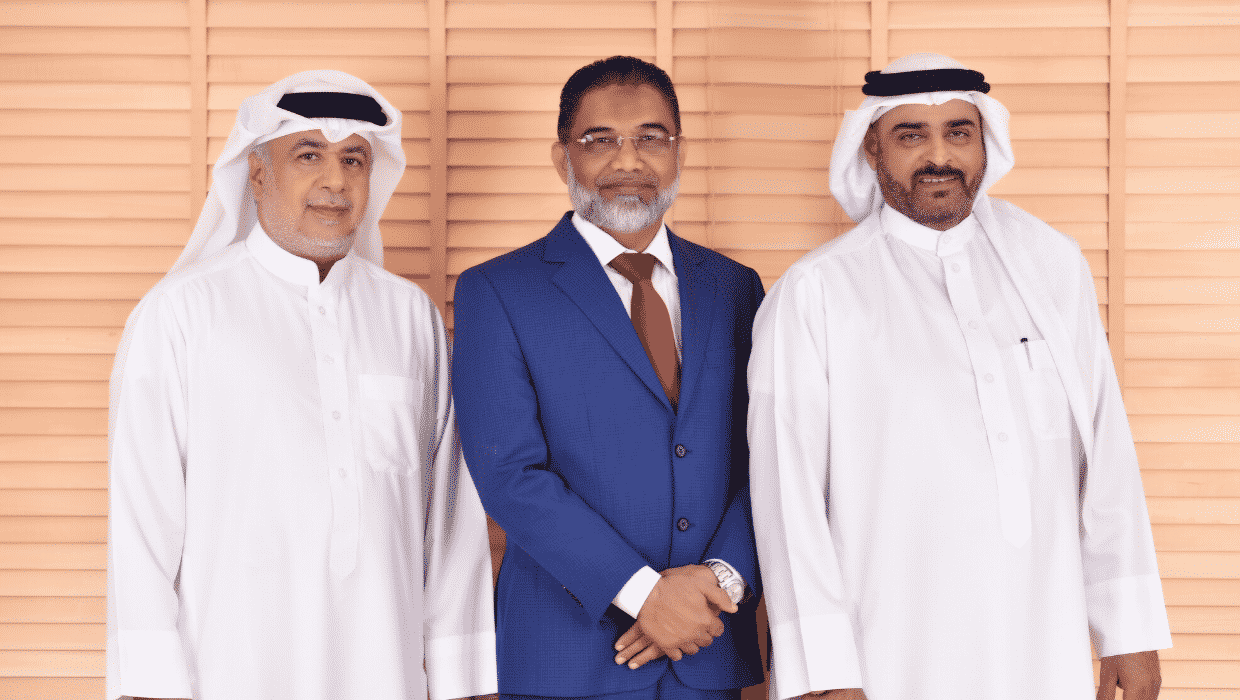 The further business interests were as varied as a cafeteria, electronics stores, a suiting store and so on, until he entered the business of sweets and confectionaries. With what his team describes as his "commitment to continuous improvement", Mr Majeed revolutionized the face of Jamal Showaiter Sweets into the dominant brand of confectionaries in Bahrain.
His efforts in charity are also equally, if not more praiseworthy, through his continuous support of the non-profit organization Thanal and as the Chairman of its Bahrain chapter. Thanal Karuna School for Differently Abled at Kuttiady, India, where he is the Chairman, will be inaugurated on 14th December 2019 in the presence of Ministers, Parliament & Assembly members of India and other dignitaries.
Can you tell us more about the inception and growth of Jamal Showaiter?
Historically, the traditional halwa of Bahrain gained reputation from its Muharraq-based production centers by different businessmen from the historic family Showaiter. Those production units in Muharraq were small, unorganized and low in profile. It must also be mentioned that there were many-non-related 'Showaiter' businesses in competition with each other.
The sweets were delivered in traditional plastic boxes. It was about 25 years ago, back in 1994 that I partnered with Mr. Fuad Mohamed Abdulla Al Rayes and later with Mr. Jamal Abdulla Mohammed Showaiter. We came up with a proposal to start production and sale of traditional Showaiter halwas with innovative packaging and internationally sourced materials, with an aim to bring exposure to the brand. Thus, Jamal Showaiter Sweets introduced modern innovative packages for Bahraini halwas, replacing its historic plastic boxes.
Instead of centralizing sales at Muharraq, we started to open retail sales outlets at key tourist destinations in Bahrain and appointing Arab nationals as sales staff. Now, we have about 30 Arab nationals in our sales division.
By 2016, we reached very stable growth levels, having 17 outlets and three production bases having nearly BD 3 million in annual sales turnover. Meeting the modern challenges of the growing business, we decided to employ a full-time management consultant team since March 2017.
We, the three directors, combined with the two consultant team members, are now a five-member core team leading the company's new growth. We have a fully integrated ERP system with a clear approach to continuous improvements in every functional domain.
Now, the core team is also leading the on-going establishment of a multiline food production unit at a cost of BD3.5 million, as a separate brand called MIYAR in Bahrain International Investment Park, expected to come into commercial form by March 2021.
Jamal Showaiter is an instantly recognizable name and ubiquitous in the kingdom when it comes to confectioneries. What has been the key driving factor behind the brand's success?
The key driving factor behind our brand's success is a deep understanding of our customers' needs. 90% of our customers are Saudis and other Arab tourists who visit Bahrain. We know who are our potential customers, their tastes, preferences, and perceptions, how they think and, most importantly where the tourist families spend their time and money.
How did sweets and delicacies like halwa become integral to traditional Bahraini culture? What is the history behind it?
The recipe of halwa was originally invented, as per our knowledge, on the island of Zanzibar located in Tanzania. Omanis, who historically maintained close businesses with the island, were the first to introduce the delicious halwa and related sweets to the Gulf countries. Later, the neighboring Emiratis subsequently adopted it, and it became popular in Bahrain some fifteen decades ago. In Bahrain, it was the 'Showaiter' family who made a big change to the halwa recipe base by switching to corn starch instead of semolina or flour powder base, thus the Showaiter dynasty has been synonyms to the special tasty halwa in Bahrain for over a century. Since then the halwas has become an integral part of local hospitality and daily foods, especially in breakfast, served with Arabic coffee.
What, according to you, makes traditional Bahraini halwa so special?
We know halwas are everywhere, particularly in other Asian and Arab countries. However, Bahraini halwa is different with its recipe of corn starch, based together with ghee and different nuts, especially the special 'sloom-Bahraini', saffron, dry fruits, etc. It's an integral part of local hospitality and is served with Arabic coffee. It's also prevalent as a key sweet element in desserts in Gulf countries. Moreover, Bahraini halwa is recognized as a source of pride for Bahrain.
Are there any principles or guidelines that Jamal Showaiter adopts in its production practices?
Of course, we strictly follow food safety principles and guidelines, delivering good quality products, safe for consumption. We do not compromise in our commitment to quality in terms of ingredients and processing. There are also high standards for food handling and personal hygiene for our production staff. Additionally, we restrict buying ingredients only from quality sources regardless of seasonal cost increase. Our production schedule runs day and night to supply fresh products daily to all our outlets! Furthermore, our customers get the same products in all outlets, including the premium ones in the grand malls, at the same prices.
Could you tell us more about the production facilities and operational staff of the company?
We have three production centers. Our main halwa production center based in Muharraq is a 24/7 operational unit. Although we follow the conventional method of halwa making, recently we have introduced machine-making which successfully boosted hygiene during production. The production staff and the staff in the supply chain are organized as a team and sub-team with supervisors assigning duties and responsibilities. Each outlet is managed by a four-member team, comprising of Shop in-charge, Quality in-charge, cash in-Charge, and inventory in-Charge.
What are some of the specialty sweets offered by Jamal Showaiter and what are their defining characteristics?
Our HALWA MALAKIYA, our own registered trademark, is our premium product having famous additions including 'sloom Bahraini' and pine nuts, which is highly reputed for its taste and texture quality. Our other brand HALWA ALMUHARRAQIYA, also our own registered trademark, is special for its pure butter ghee taste, and other brands Halwa Theen, Halwa Daraja Oola, are for those with different taste preferences.
As a market leader, what would you say is the guiding vision and mission of Jamal Showaiter?
Our vision is to provide the best quality in our business as being the preferred number one brand by our customers and other stakeholders. Our mission is to maintain ourselves as a committed enterprise consistently providing high-quality traditional Bahraini halwas, Arabic sweets and other food products, carrying forward our expertise in confectionery while making continuous improvements. Our core values are customer focus, quality & morality, passion for improvement and delivering what we promise.
What are some of the key achievements of Jamal Showaiter that you would like to highlight?
The key achievements are:
We were able to give a modern business face to the traditional Bahraini halwa business.
We, Jamal Showaiter Sweets, became the market leaders in the industry.

As a part of our business diversification, the BD 3.5 million cost food processing project is now under construction in Bahrain International Investment Park.

We were able to start our premium outlets in all grand malls in Bahrain.
We are also starting a different traditional café and sweets business as a sister concern.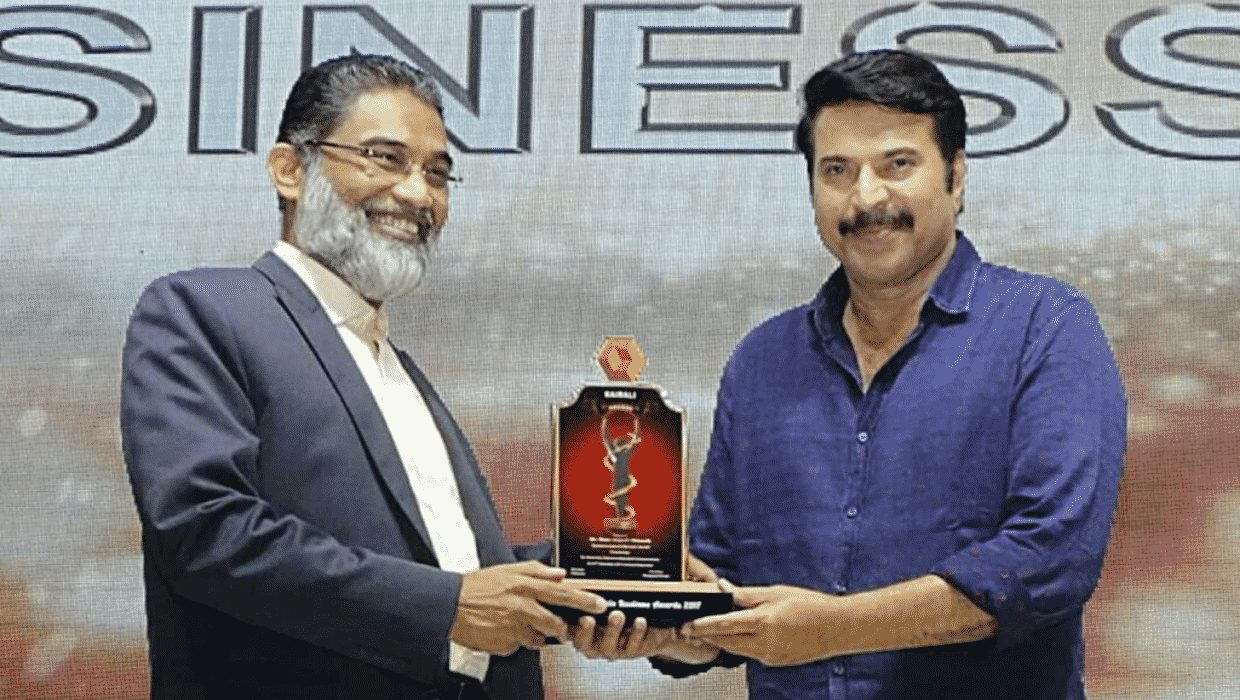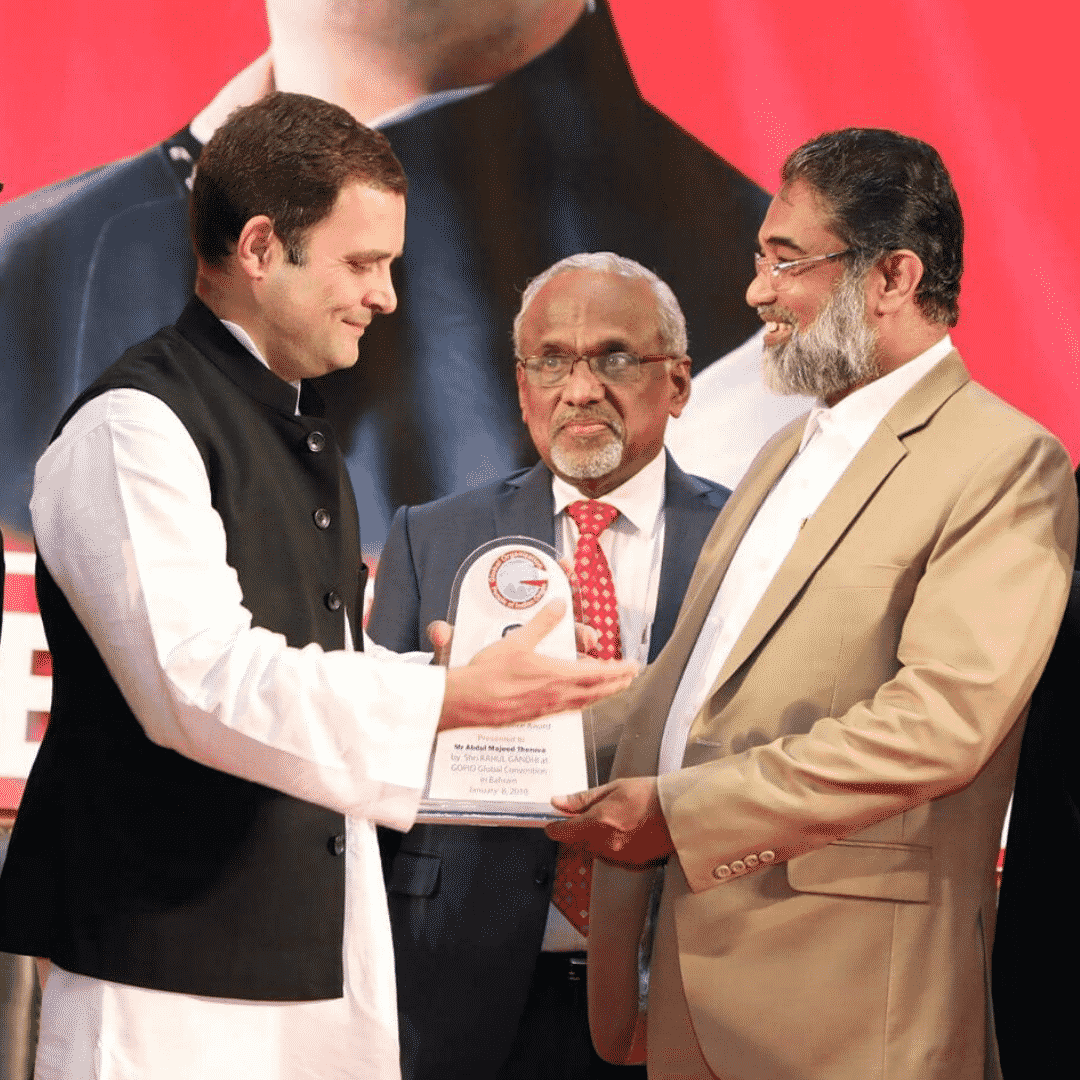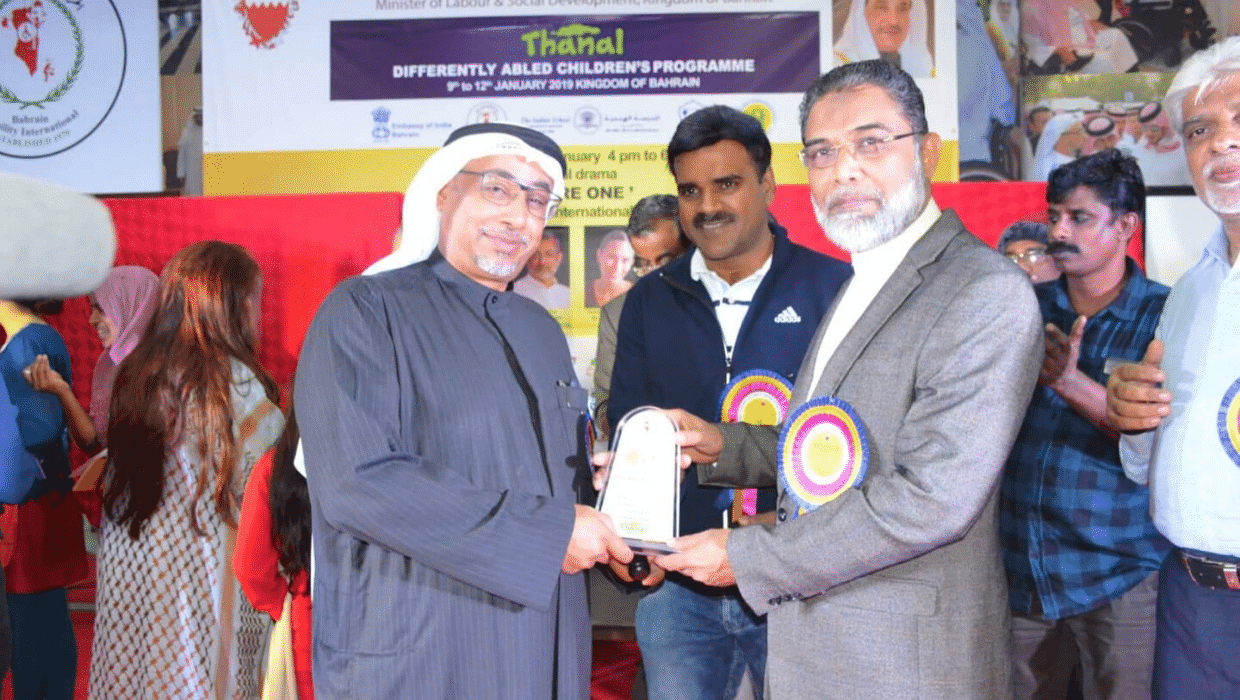 What is the agenda for Jamal Showaiter in the coming years in terms of expansion and growth?
You can see that we have been consistent in our expansion and growth as we add a minimum of one retail outlet every year. With our new strategy, we are present in almost all the main malls like City Center, The Avenues, Seef Mall etc. with our premium design outfit.
Presently, we are engaged in slightly diversifying by designing a new business – a traditional Bahraini cafe with food deliverables incorporated into the system, particularly Bahraini halwas and other sweets. We already contracted a 150 m2 rental space in City Center Bahrain for this new concept, which is set to open by the middle of January 2020.