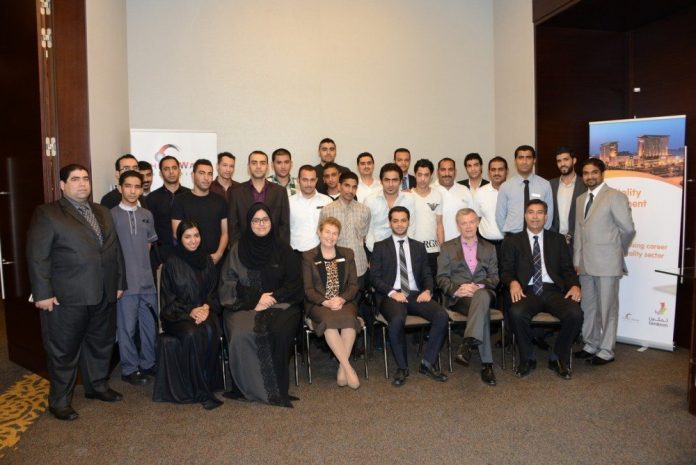 Tamkeen has launched a new training scheme for Bahrainis in the Tourism and Hospitality sector. This training is part of Tamkeen's efforts to develop Bahrainis and make them the employees of choice. The training is in cooperation with three of Bahrain's top hotels, Sofitel Bahrain, The Westin, and Le Meridien.
The programme is designed to provide candidates with the essential skills to be able to join the hospitality sector through practical on-site training at each hotel to ensure effective and efficient job performance. Training and certification will be provided by Third Wave International and the William Angliss Institute. Each hotel programme provides 25 slots for candidates, with the requirements that each candidate must be Bahraini, above the age of 18 and must pass interview and assessment.
Commenting on the announcement, Amal Al Kooheji, Vice President of Human Capital Development at Tamkeen said: "The hospitality industry is a large and thriving sector in Bahrain and can create a wealth of employment opportunities for Bahrainis. As part of Tamkeen's efforts to equip Bahrainis with the skill sets they need to progress and develop in their careers, this scheme will allow trainees to receive practical training directly from the country's top international hotels who are reputed for their hospitality standards and high operating values."
This programme comes into effect as a result of the success seen at Tamkeen's first hospitality scheme, launched last year with Kempinski Hotel, where a total of 15 candidates graduate with 9 receiving employment opportunities at the hotel.
For more information about the programme, please visit any of Tamkeen's customer service centres located in the kingdom's governorates or visit Tamkeen's website.