Stray dogs in Bahrain have always been a topic of concern on public forums and many suggestions are raised on curtailing the issues involved. However, there is another side for all stories. Animal and Environment Protection Charity Organization (AEPCO) has initiated their programs to treat the strays with compassion, thus giving back to the society as well as the environment as a whole.
Shaikha Marwa Bint Abdulrahman Al Khalifa, President of AEPCO, shares her views on the significance of animal welfare and environment protection in
the Kingdom.
How was the origin of AEPCO?
The love for animals started since my childhood, and was inherited from my family. I spent a lot of time at my father's farm, surrounded by animals. I grew up amongst a family that taught me that compassion comes first. I strongly follow the rules inscribed in the 'Holy Quran' that no living things should be exempted from our compassion.
I started getting involved in rescuing animals in 2014, and it was only then when I realized that the issue is bigger than what I had expected it to be. The mistreatment of animals is a very saddening issue and I believe that spreading awareness would have a significant impact in this domain.
The younger generation of Bahrainis are increasingly aware of their role and that's how the idea of AEPCO came. The love for animals, brought us all together in AEPCO. There are many nationalities from all ages who genuinely want to help out.
There have been rescue groups, volunteers and organizations for helping stray cats and dogs in Bahrain for a long time. However, animal welfare and environmental protection wasn't combined under one umbrella until AEPCO was established.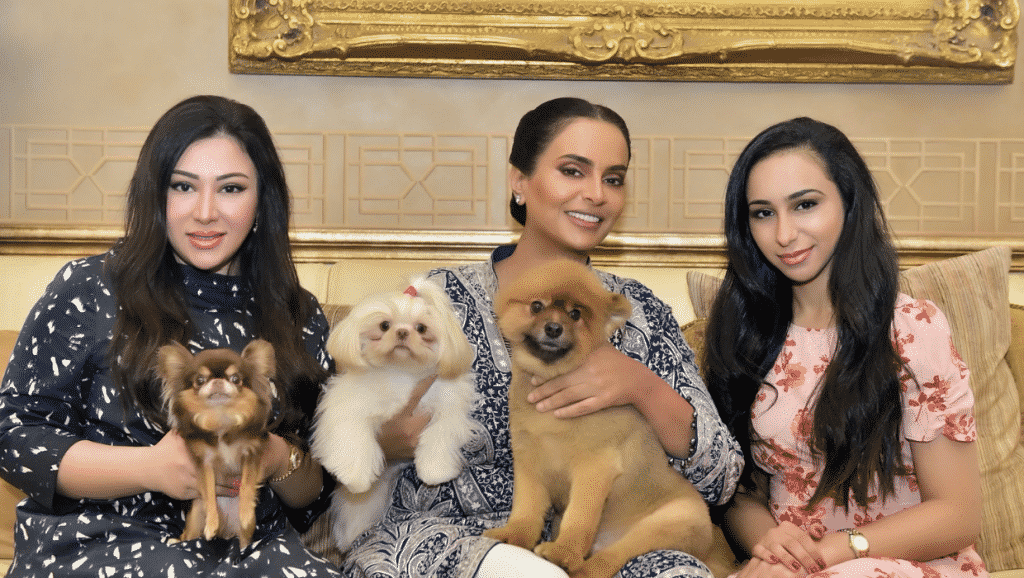 You voice for the rehabilitation of stray dogs. However, there are many dangers posed by them. How to effectively tackle the situation?
Bahrain stray dogs are the friendliest stray dogs. If they misbehave, it means that they have been mistreated.
The major concern that haunts me is the backyard breeding for the purpose of dog fighting and then releasing these dogs out in the streets after some time, and I will not rest until this issue is resolved.
Another major concern is the unprofessional handling of stray dogs. They are caught and released mainly to the south of Bahrain. We are trying to create awareness on the fact that this creates an environmental hazard.
It is ideal to have a few stray dogs in your neighbourhood, to maintain the environmental cycle. A country that doesn't have stray dogs/cats will be polluted with rats. The problem in Bahrain is that the ratio of stray dogs is high in comparison to the size of the island. The solution for that is to conduct a TNR program with International standards in order to have International organizations' involvement and International sponsorship as well as strict pet ownership laws that are identical to the UAE laws in this respect.
Is Bahrain an animal/environment friendly Kingdom? Why?
Natives and expats live as one community in Bahrain. It's a country where the land is small, but the hearts of its people are big. Both expats and locals in Bahrain are aware of the animal welfare and as directed in our religion, no one neglects their duty to the animals. I am really grateful to Sheikh Salah Al Jowder, the first Imam to talk about animal welfare in a Friday Khutba and it has spread to other mosques too. We cannot thank him enough for supporting AEPCO.
We get support and donations from various sources. Social media is playing a major role in creating awareness. We also have collaborations with some International organisations to learn from their expertise and knowledge.
What are your plans for marine life protection?
We have recently visited the Environment Agency in Abu Dhabi, headed by H.H. Sheikh Hamdan bin Zayed Al Nahyan and ran by her H.E. Dr Shaikha Salem Al Dhaheri as well as the Ministry of Climate Change and Environment in Dubai to learn more about their animal welfare by-laws and projects. We work closely with them and we are grateful to them for opening their doors for mutual cooperation and benefit for both countries
One of the major threats to the marine life around Bahrain is the 'over-fishing'.  You can see many sharks de-finned and laid out. We voice out for the protection of sharks, dolphins, turtles and dugongs and urge the officials concerned to take a drastic move towards their protection.
How would AEPCO update the
by-laws of pet ownership and pet shops in Bahrain?
1. There should be strict rules and laws and health inspections on every single licensed pet shop
2. The Ban of all unlicensed sale of animals without a commercial registration
3. All local markets that sell animals on the streets should be prohibited immediately
4. Any person living on the island and selling animals from their homes without a license should be strictly fined
5. We should adopt the California law of selling dogs from shelters
6. There should be a numbered amount of animals/pets entering the islands
7. Families owning more than three pets should pay a certain fee
8. No pets should be sold or treated by vets or allowed to enter the island before being micro-chipped
9. There should be a database shared by vets and pet owners to register all pet microchip numbers in the government office. Registration of pets on this database should be mandatory.
What are your future inspirations?
Our aim is to make AEPCO the most significant NGO on the island that will address the most talked about issue in the world, which is the protection of the environment, the protection of our Marine life and the protection of our animal welfare.
Under this umbrella, we aim to work hand in hand with the UAE government, the Prince's Trust and several International organizations to take our organization and our concerns to International standards and policies.