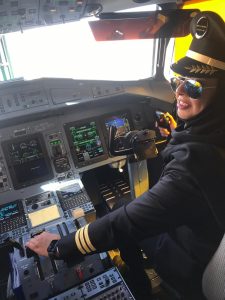 The hidden talents of Saudi Arabia are coming to the limelight with the Vision 2030 of the Kingdom. Yasmeen Al Maimani, the young woman from Jeddah created history in the world of aviation by piloting Nesma Airlines flight ATR72 from Hail to Al Qasim on June 9, and thus being the first female Saudi Commercial Pilot.
In an exclusive interview with Bahrain This Week, the first she ever has given to any Bahrain publication, Yasmeen Al Maimani details her journey, the challenges she had faced, her Kingdom's progress and future aspirations.
Firstly, congratulations on being the first Saudi commercial pilot. How do you feel about this title?
First and foremost, I am grateful to God for making my dream come true. It is an amazing feeling to fulfil the dreams, you have always strived to achieve.
I am thankful to our beloved King, HRH Salman bin Abdulaziz Al Saud, the Custodian of the Two Holy Mosques and our dear Crown Prince Mohammad bin Salman bin Abdulaziz Al Saud for their Vision 2030. I feel honoured to be the part of their vision. I dedicate my success to Vision 2030.
I am also thankful to Mr. Faisal Al-Turki, President, Nesma Airlines, the Management and my colleagues for giving me the opportunity to use my skills and thus fulfil my dream. This is to the future of our Kingdom that empowers women in all fields as per the Vision 2030.
When did you start to dream of flying?
I had the interest in flying from the very beginning. But, I realised the passion only during my High school days. I was sceptical about my dream in this road not taken by predecessors and shared my concerns with my teachers. My principal had a great vision and motivated me.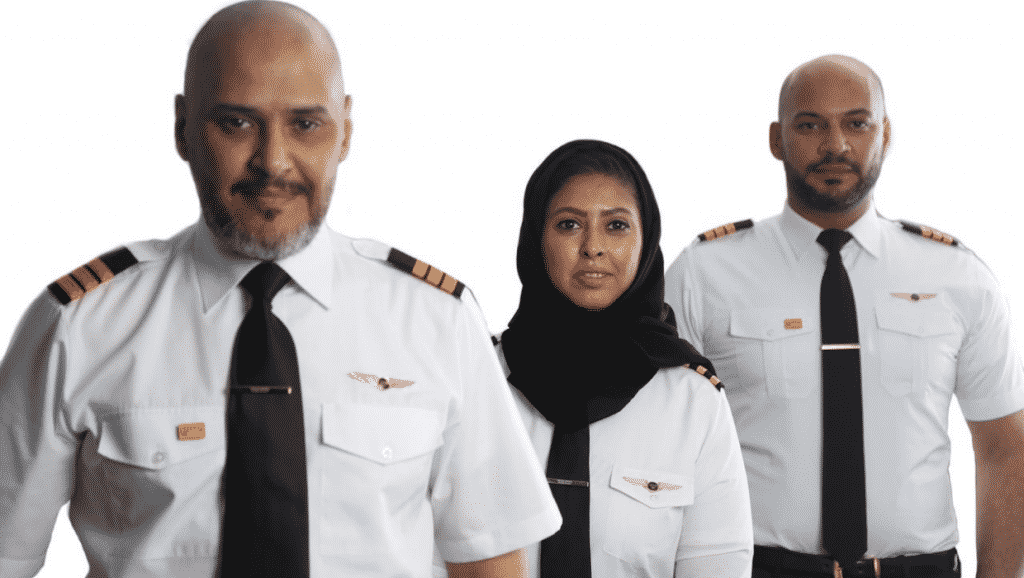 Can you detail the journey to realise your dream?
When it was regular to apply to other professional courses with high grades, I decided to pursue my dream after scoring the highest mark in Saudi Arabia while completing graduation in 2009.
My Dad stood as the pillar of my support from the very beginning. He didn't doubt my interest even for a moment and together we searched to finalise a training centre. He took me to the Royal Jordanian Aviation academy in 2009 and convinced my family that I can do the best in this field.
I was the only girl in the academy during the training period and my colleagues in the academy were surprised as they came to know that I was from Saudi Arabia.
I came to back to Jeddah after getting the first flying license in 2010. I started to apply for scholarships for my higher studies, but to no avail. I took up some odd jobs as doing the chief pilot's paperwork at the flight training academy to save money.
Luckily, the media came to my aid and an American flying school in Florida approached me after reading my career interests and achievements in a column. I received all my licenses from U.S.
I came back to Saudi in 2013 and started to apply for a position. However, no one was ready to take a chance. I was not ready to give up on my dream too. I kept myself educated while working in flight operations, flight management and flight safety with ground staff.
Saudi Crown Prince Mohammed Bin Salman brought a major change in my life too, as he started to bring in changes in the society. Vision 2030 was a major announcement and Saudi Arabian airline Nesma Airlines signed a contract with me in 2019.
What was the major challenge you faced during your career?
The major challenge I had to overcome was not getting the position of a pilot. I was getting all other positions, but not as a pilot!
Were there any gender-based hurdles?
Yes, they are precisely not against women, but no one was willing to take a risk. The attitude has drastically changed after the announcement of Vision 2030.
How did you overcome those challenges?
As I mentioned, I never gave up, but persistently and patiently pursued
my dream.
To whom you are thankful for realising your dream?
My dad and family stood with me to realise my dream from the beginning.
I am greatly indebted to my country; our beloved King, HRH Salman bin Abdulaziz Al Saud, the Custodian of the Two Holy Mosques for Vision 2030 and our dear Crown Prince Mohammed Bin Salman for bringing major positive changes in the society. I am sure that under their great leadership, the Kingdom will advance to farther levels.
I am forever thankful to Faisal Al-Turki, President, Nesma Airlines, the Management and my colleagues for opening the unique opportunities complying with Kingdom's Vision 2030.
What do you dream to achieve next?
I am working on my flying hours and keep on learning to enhance my knowledge in my field. I also dream to be a Captain in my future. Inshallah!
What's your message to the young girls who want to follow your path?
All I have to say is, work hard towards your dream. Don't let doubt and negative thoughts dissuade you. Believe in yourself when you face tough situations and never give up! Accept the challenges and there is a silver lining for every dark cloud.