INJAZ Bahrain has recently conducted the 12th edition of Young Entrepreneurs Competition that witnessed student entrepreneurs from around the Kingdom competing to obtain the coveted Awards.
Hamad Town Secondary Boys School team- Ali Sadeq Al Samahiji, Sayed Moh'd Al Wedaie, Mohanad Kareem Al Qassab, Hassan Jaffer Khabbaz, Hamad Ali Al Hashimi, and Mahmoud Abdulla- won the AWS Excellence in Technology Award for their innovative Truck Me! under the coordination of Mr. Khalil Ebrahim.
The team shares the details of Truck Me! with Bahrain This Week.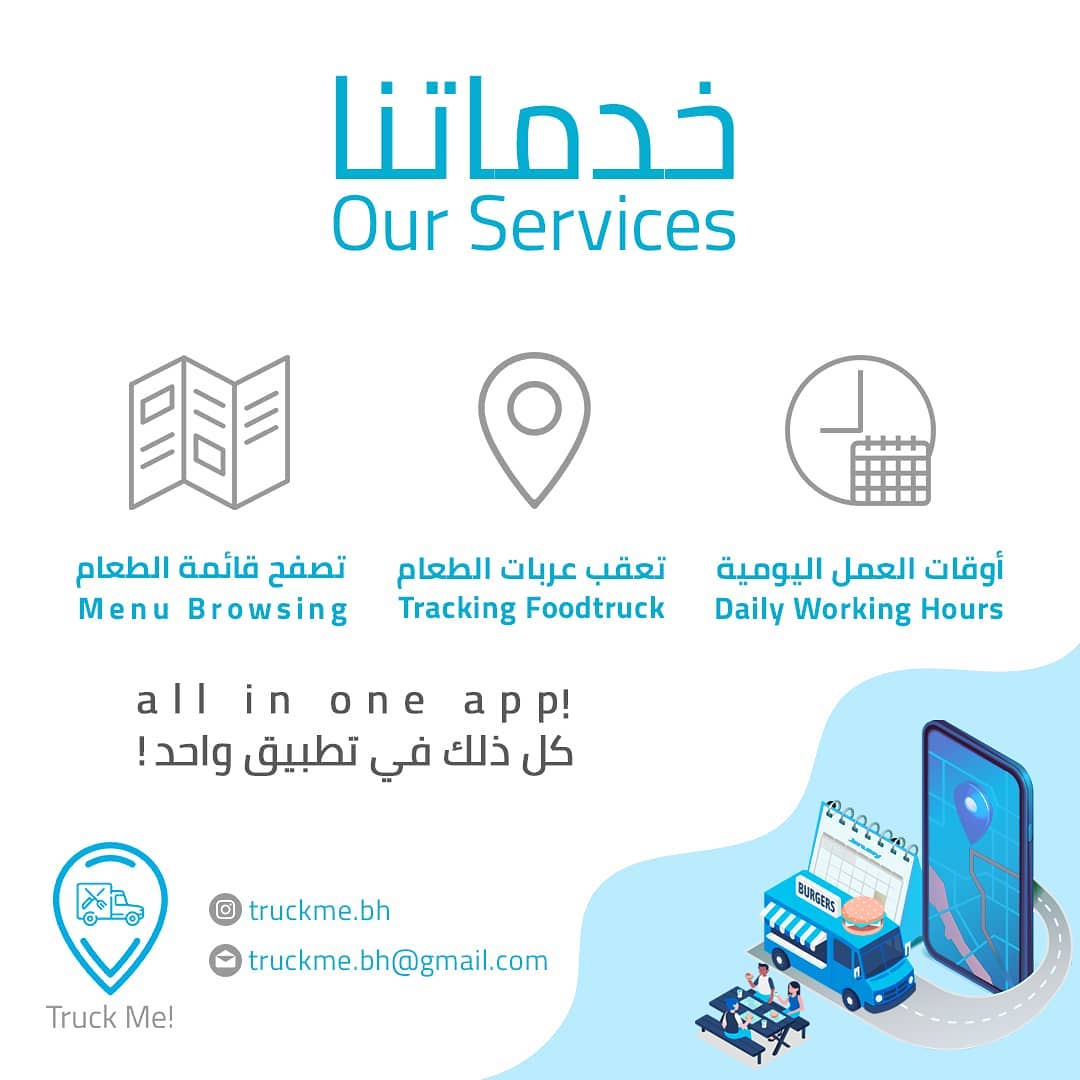 Can you give details about Truck Me!
Truck Me! Is a unique application first of its kind in the Kingdom. Our Application seeks to provide many services to the society such as, providing a daily tracking service for food trucks, browsing the menu, knowing the working hours and deliver the food to your location.
How did the idea of Truck Me! originate?
We started the company for a major mission, which is to raise the fan base for food truck all around Bahrain and to bring the food trucks closer to the customers without any hardship and exhaustion from the customer.
How long did you take to develop the app?
Truck Me! first presented to the public on February 17th this year by opening an Instagram account. The programmer started working on the app on February 19th. It took him 5 months to finish the application, but the application was delayed due to the current situation and the spread of COVID-19 in Bahrain, and also due to the company's decision to add the delivery service in the application.
What's is the app's relevance during COVID-19?
In light of these conditions and the spread of COVID-19 and the orders of the government of Bahrain to the public to stay at home as a precaution to stop the increase in daily cases in Bahrain and to support this procedure, Truck Me! added a valuable service in the app which is the Delivery Service. As the customer can order from his favorite food truck while he's supporting the government orders.
How's the response for Truck Me! during COVID-19?
Customers can use the app to stay at home and connect with food trucks. This is a simple application anyone can download and we are getting a good response and feedback from the users.