One hundred ladies of different nationalities came together at the Indian Embassy for a 'Yoga for Health' session, a curtain-raiser for the big International Yoga Day celebrations on June 21. Led by 7 yoga teachers from different centres in Bahrain, the 60-minute session was organised by Salaam Bahrain magazine with the support of the Indian Embassy.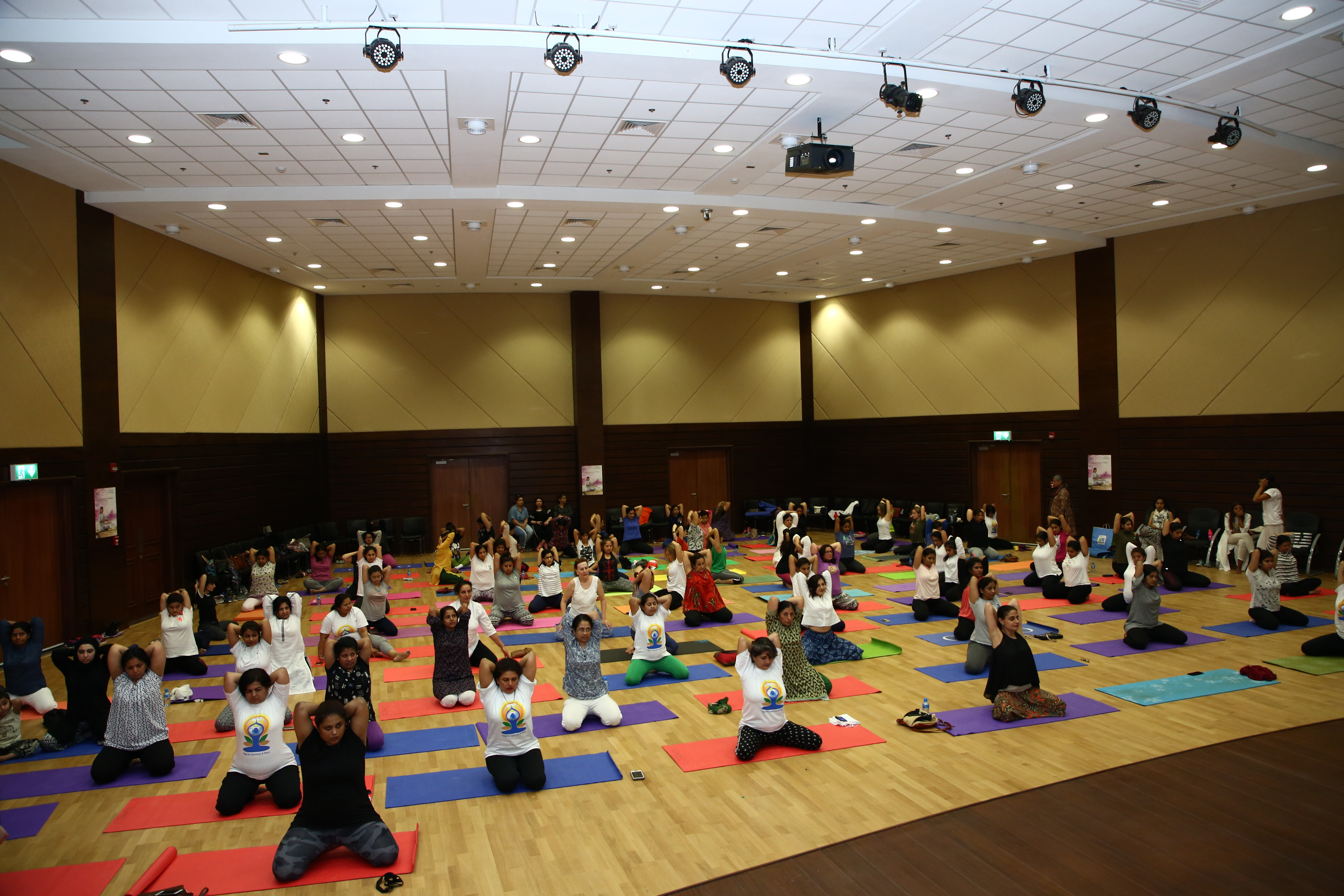 "It is a wonderful comment on the universality of yoga and its promise of good health that there are so many participants beyond the Indian community for this ancient health regime," said Indian Ambassador Alok Kumar Sinha, "We are sure there will be many who take this introduction to yoga forward in their lives."
The session was attended by Mamta Sinha, wife of the Indian Ambassador and Nancy Khedouri, Member of the Shura Council.
This was one of many curtain-raiser events conducted across Bahrain ahead of the big June 21 session at the Isa Sports City – that main event will be done in collaboration with the Ministry of Youth and Sports, Kingdom of Bahrain.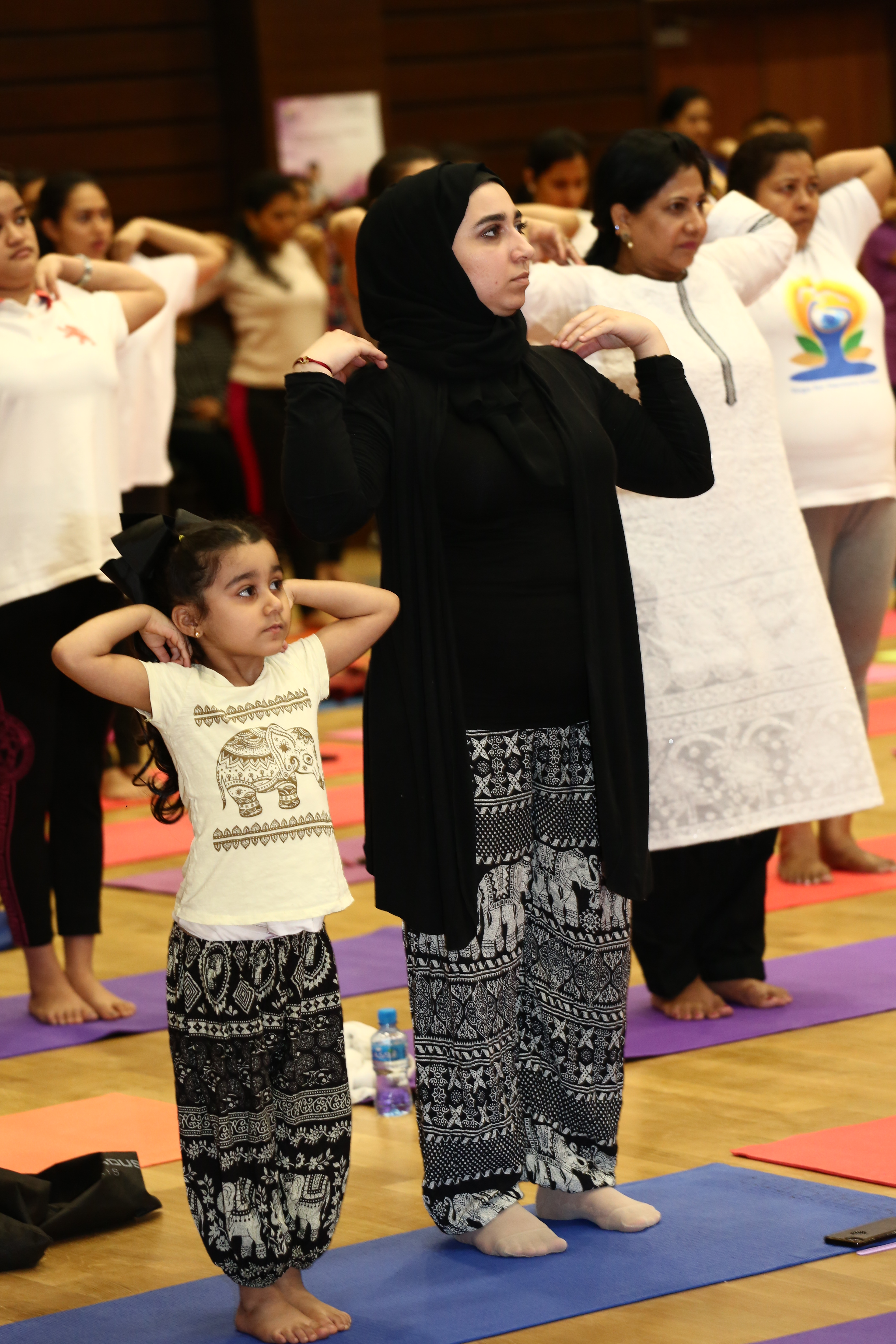 For more information, call: Meera Ravi on 3668 4011