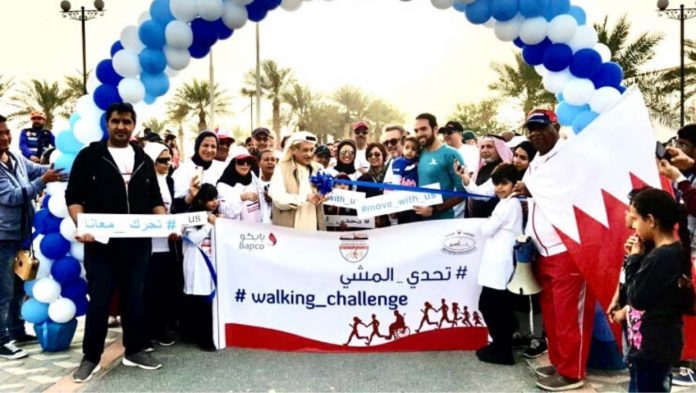 Bahrain Diabetes Society (BDS) has launched its second edition of the "Walking Challenge" competition aiming to fight obesity in the Southern Governorate.
The event was under the patronage of Supreme Council for Health (SCH) President and Chairman of the society Lieutenant-General Dr. Shaikh Mohammed bin Abdullah Al Khalifa.
"The world is witnessing a steady increase in the number of people with overweight, obesity and diabetes," Shaikh Mohammed said.
"Unfortunately, the Kingdom of Bahrain too is witnessing this increase. This is a health issue from which all segments of society, children, youth, adults and the elderly, suffer. It also has many consequences and burdens on the individual, his family and society in general."
The Walking challenge is an initiative last year to boost awareness among all components of the society and to motivate them to follow a healthy lifestyle, mainly through regular exercises, to fight obesity and diabetes and reduce their complications, he added.
Shaikh Mohammed paid tribute to the Southern Governor HH Shaikh Khalifa bin Ali Al Khalifa for supporting several health initiatives and programs.
He also thanked all sponsors and participants in the "Walking Challenge" initiative.
Mariam Al Hajeri, BDS vice president, said that "Walking Challenge" was open to all citizens and residents.
Activities include traditional walking, Treadmill, cycling, riding stationary bikes, and wheelchair walking for people with special needs, she added.