Various events are held in the Kingdom of Saudi Arabia to celebrate the 88th Saudi National Day. Saudi Post issued a commemorative stamp and a card to coincide with the ¯Kingdom's 88th National Day and its founding by the late King Abdulaziz, reported the Saudi Press Agency. The stamp was issued in three riyals and the card in five riyals, and featured pictures of famous architectural landmarks in the Kingdom.
They also include logos of a number of mega projects that have been implemented or are currently being implemented, such as Neom, Riyadh Railway Project, Vision 2030, National Transition Program 2020, Digital Transformation Unit, Public Investment Fund, and the 2018 Hajj Season logo.
Historical Jeddah is one of UNESCO's World Heritage Sites.A four-day event held in Old Jeddah by Prince Mohammed bin Salman bin Abdul Aziz Foundation, known as Misk.
The events, which kicked off in the Al-Balad area on September 2nd and run from 6 p.m. to 12 a.m, aim to highlight the most important historical monuments through displaying activities related to the Kingdom's unification. The event will have the grand finale on the National Day, September 23rd.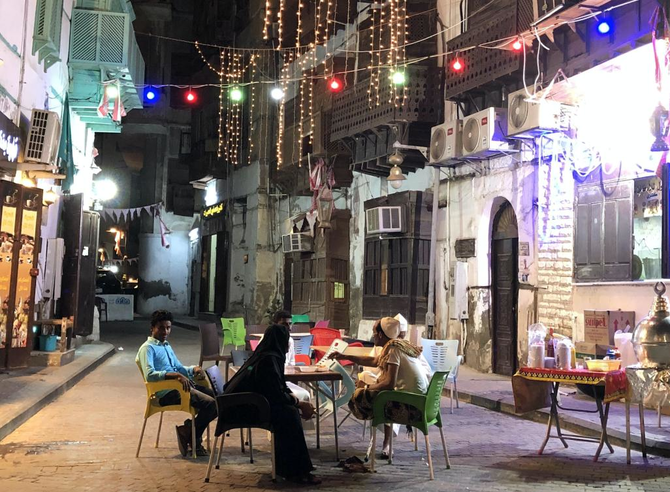 A number of museums were opened to visitors as part of the event. 22 cultural activities and entertainments had been organized and visitors were welcomed in a traditional Saudi way of welcoming guests through singing folk songs that include Arabic poetry. The songs were performed by Yousef Al-Zubairi, who has participated in many national events. He has been performing Hijazi folk songs for more than 13 years.
The event also included an exhibition of the 'Hijazi dances' and 'Haret Zaman', which embodies the city of Jeddah during the last 80 years. An open exhibition of handicrafts and traditional dishes has also been laid on.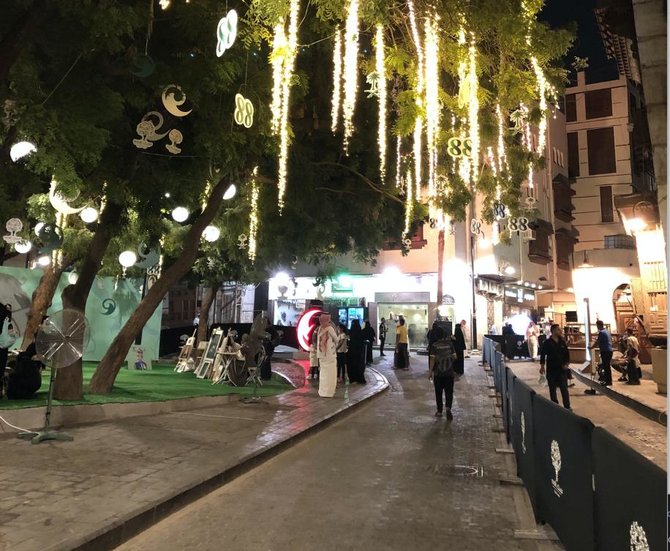 A number of famous Saudi media influencers attended the event including poet Adwa Al-Dakheel and singer Hisham Abdulrahman. Abeer Bashmakh, a fan of Saudi history and archaeology, volunteers each year to spread the knowledge and civilization of the Kingdom to others, introducing visitors to the beauty of
Hijazi heritage.
A 25-meter mural was created by a team of four Saudi artists to mark the day and express their feelings. The mural contains many distinctive features that personalize the National Day including the new logo of the national day and many prominent symbols related to the Kingdom.
Fouad Bukhari and his rare collection of all Saudi Arabia's paper and metal coins from the time of its first king to the present was one of the outstanding contributions. Bukhari owns a private museum in his home contains rare Saudi and Hijazi coins, as well as the first postage stamp created by the first Saudi state.
GAC has organized the "Naghmet Watan," a traditional Saudi music event, on September 22nd. It aims to explore the evolution of the Saudi folklore as well as the Kingdom's civilization and its heritage, cultural and artistic development through folk music concerts.
Riyadh
General Authority for Culture (GAC) organized cultural events by poets, authors, artists and folk musicians  at the capital city of Riyadh to mark celebration.
GAC has organized the "Adwaa wa Atyaf" (lights and spectra) event, which includes a range of activities such as falling green balloons, 3D visual shows, horse shows, sand painting shows, and many others.
The Culture Authority celebrates aviation in Riyadh by playing live national music for the passengers. It has also organized an arts exhibition in Riyadh and a pavilion for cultural heritage. Three soundproof pavilions were available for children and adults to sing the Saudi National Anthem and share them on social media platforms.
Between September 19th  and 27th  a variety of cultural events will run in the provinces of Al-Kharj, Al-Majma'ah, Al-Aflaj, and Thadig, including theatrical performances, poetry evenings, poetry recital competitions, children-only events, women-only events, events for the Ensan Organization for orphans, and cultural seminars.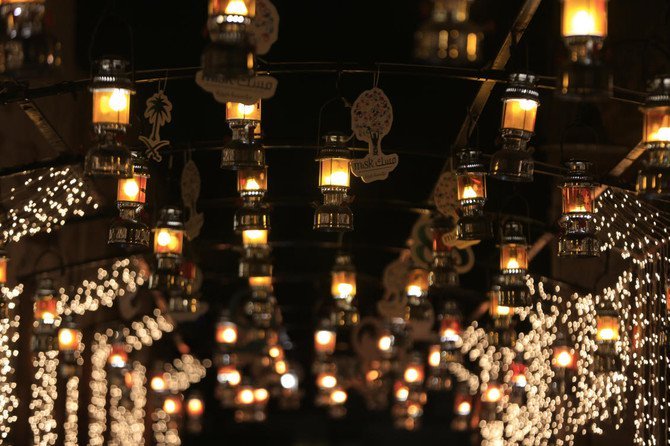 Tabuk
In Tabuk, cultural events will take place between September 23rd and 25th. The program includes a poetry evening, a folk night, and a contest for the best poem, picture, tweet, and article.
Al Ahsa
The "Lilwatan Maw'ed" (the day of the homeland) event will be held in Al-Ahsa between September 23rd and 27th. It includes a performance of the Saudi traditional Ardha dance, cultural seminars, and a show about the founder of Saudi Arabia, the late King Abdul Aziz Al Saud.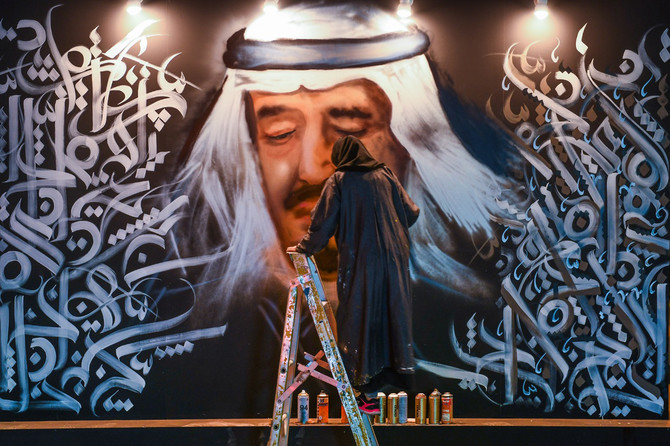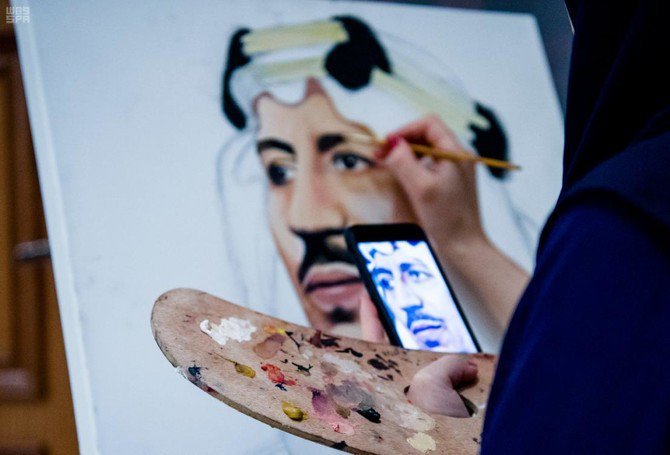 Others
GAC has organized the "Ya Dar Nestahlak" (we deserve our homeland) event to be held in Buraidah on Sep. 24th. In Taif on Sep. 25, the Omsiyat Watan or Saudi evening event will be held, accompanied by a lecture about Taif, an art exhibition, and live poetry recitals.
The Laylat Aflam or movie night event is to be held in Jizan. It will feature the national film "Joud." The film, which dispenses with dialogue to make it more accessible to a global audience, features visuals inspired by classical Arabic poems that reflect the natural heritage and diversity of Saudi Arabia, the discovery of oil and the resultant social change. Scenes filmed in various parts of the Kingdom are accompanied by a lively musical soundtrack, taking viewers on a journey of discovery of the Saudi lifestyle.
"Qalo Aan Al-Watan" (they said about Saudi) event will be held in Najran for poets and authors.
In Al-Jawf, the "Ihtifaliyat Watan" will include poetry and writing competition as well as interactive activities for children.