Cat cafes have been around since 1998, but Bahrain's first cat cafe opened in this February bringing in warm and fuzzy feelings across the kingdom.
Hafsa Saleem hit a point in her life where chartered accounting didn't bring in a great deal of excitement. So, she started to ponder on a few ideas related to her passion for food and love for cats! With a tinge of excitement and the promise of something new, Hafsa started with the initial rejections inevitable in all success stories.
Not one to quit, she did her research and in August 2018 was finally able to convince the Ministry of Health that cats and coffee could work together. Within a few months' time, Hafsa and her team had brought in rescue cats and adopted a few from owners who had to part ways with their feline friends. Soon, there are 52 paws that scramble around Catopia's cat corner. With names like Crystal, Vanilla, Papermoon and Dawn these thirteen furballs are some of the most sociable cats you will meet.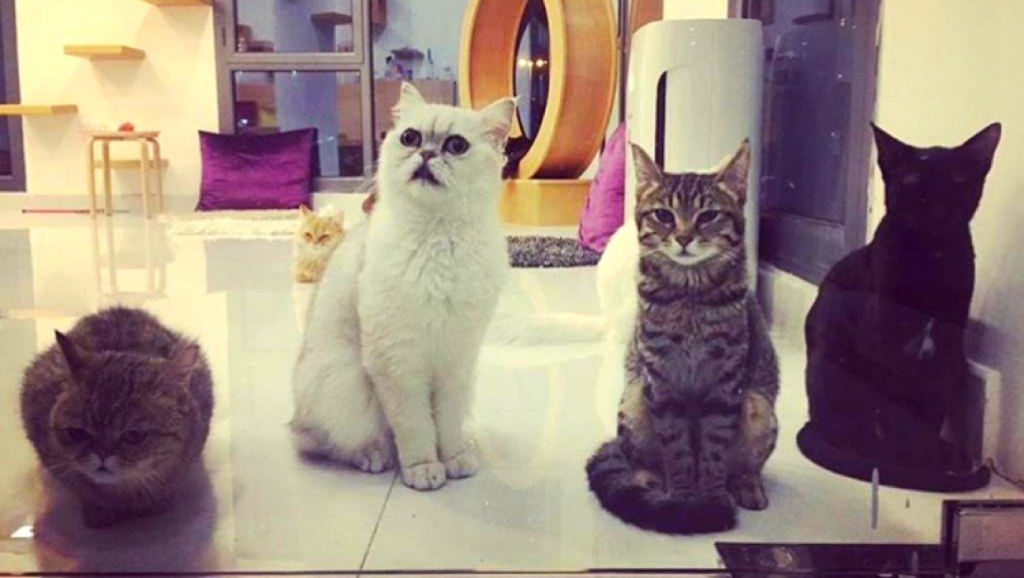 Having said that, there are strict rules to follow when you enter the cat zone – after all you are dealing with royalty. Well-groomed and constantly vetted, the cats are always kept in 'purrfect' condition. So as customers, we have to make sure we deserve their presence. The cat lovers who come to visit are asked to spritz their hands with sanitizer when entering and leaving. Shoes and socks are not allowed; no manhandling and teasing your furry friends; and the list goes on. For the team at Catopia, it doesn't matter where you come from or who you are, the kitties come first.
To spread the joy and love for cats, Catopia hosts many events that bring together cat lovers, owners and many potential owners. So far they've created a Cat Network in collaboration with Bahrain Cat Club, where they managed to give new homes to almost six cats. If you can't adopt, you could certainly do something to contribute. Catopia does not accept donations in cash, but they do in kind. You can get them little toys, plushies or comfort beds. You can reach out to them via instagram @catopiacafe.bh. Other events at Catopia include Catoga, that's yoga with Cats, Movie night where you can watch your favorite movie with your loved furry friends and many more.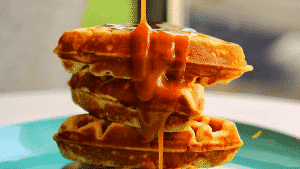 When your hearts are filled with love and warmth, you can head on to the cafe part of the building. The menu is carefully crafted and the chefs at Catopia are looking to expand their repertoire in the coming days. Moderately priced and in considerable portions, the dishes are absolutely scrumptious and innovative! The Pawffles are a bestseller, you can also choose a sweet edition or savory with chicken and spicy mayo. There are classic burgers, fries, mac and cheese and dishes with a twist like Labaan fries. Karak breakfast features fresh bread fried with a special Karak sauce topped with caramelized nuts that's served with ice cream. There's also an extensive beverage menu.
So, the next time you're on a self-love journey or giving yourself a well-deserved break or just want to play with cats, head over to Catopia.