AUMA, leading German manufacturer of electric actuators and a technological leader of automation of industrial valves for process applications in Energy, Water, Oil & Gas as well as General industrial sectors.  With over 50 years of expertise, AUMA have focused on development, manufacture, sales, service of electric actuators and evolved into a global company with over 70 sales organizations and representative offices.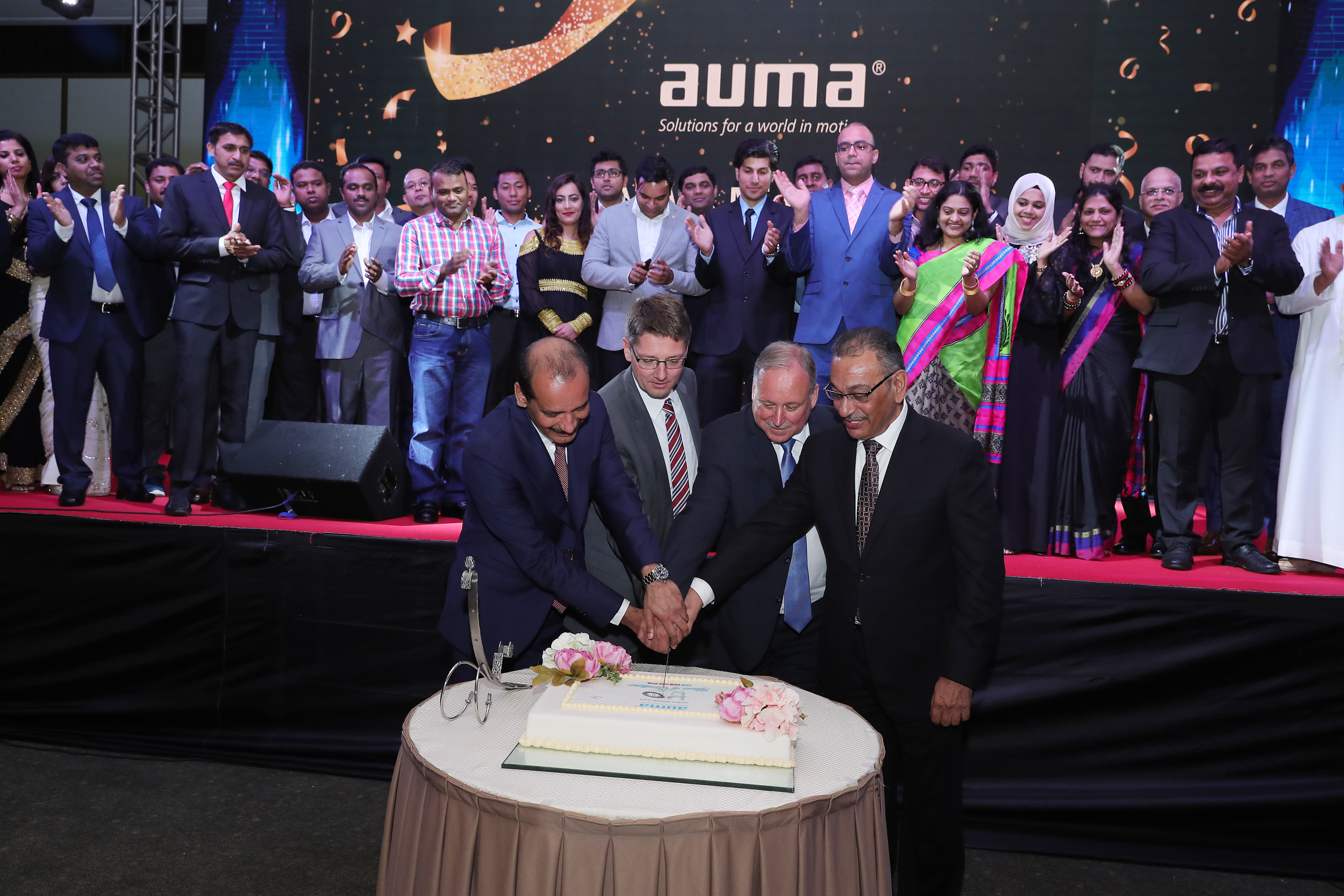 AUMA Actuators Middle East WLL, formed in the year 2008 in the Kingdom of Bahrain as Middle East subsidiary of AUMA Riester GmbH & Co. KG – Germany focusing on the Sales and after-sales service for the region.
Celebrating 10 years of excellence in the region, AUMA Thanked and appreciated customers, employees and regional representatives in a formal event attended by over 200 people organized at Art Rotana, Amwaj Islands in presence of AUMA Germany and Local management.