Bahrain's premier art fair ArtBAB – Art Bahrain Across Borders – has propelled the Kingdom to the top of the culture pages of India's leading newspapers with the The Economic Times running a fulsome headline "How Manama is emerging as West Asia's foremost arts & culture hub" and The Statesman calling Bahrain "The Gulf's emerging art hub".
The Economic Times is the No.1 business and financial newspaper of Mumbai's Times of India Group. It has a daily readership of over 2 million and The Statesman's weekly culture section is read by nearly 230,000 readers.
"We are delighted with the growing importance of ArtBAB in shaping the image of contemporary Bahrain," said the Fair's Programme Director, Kaneka Subberwal, "That the most influential financial and business newspaper in India acknowledged Bahrain's growing influence as an art hub in the region is a triumph for us at ArtBAB.'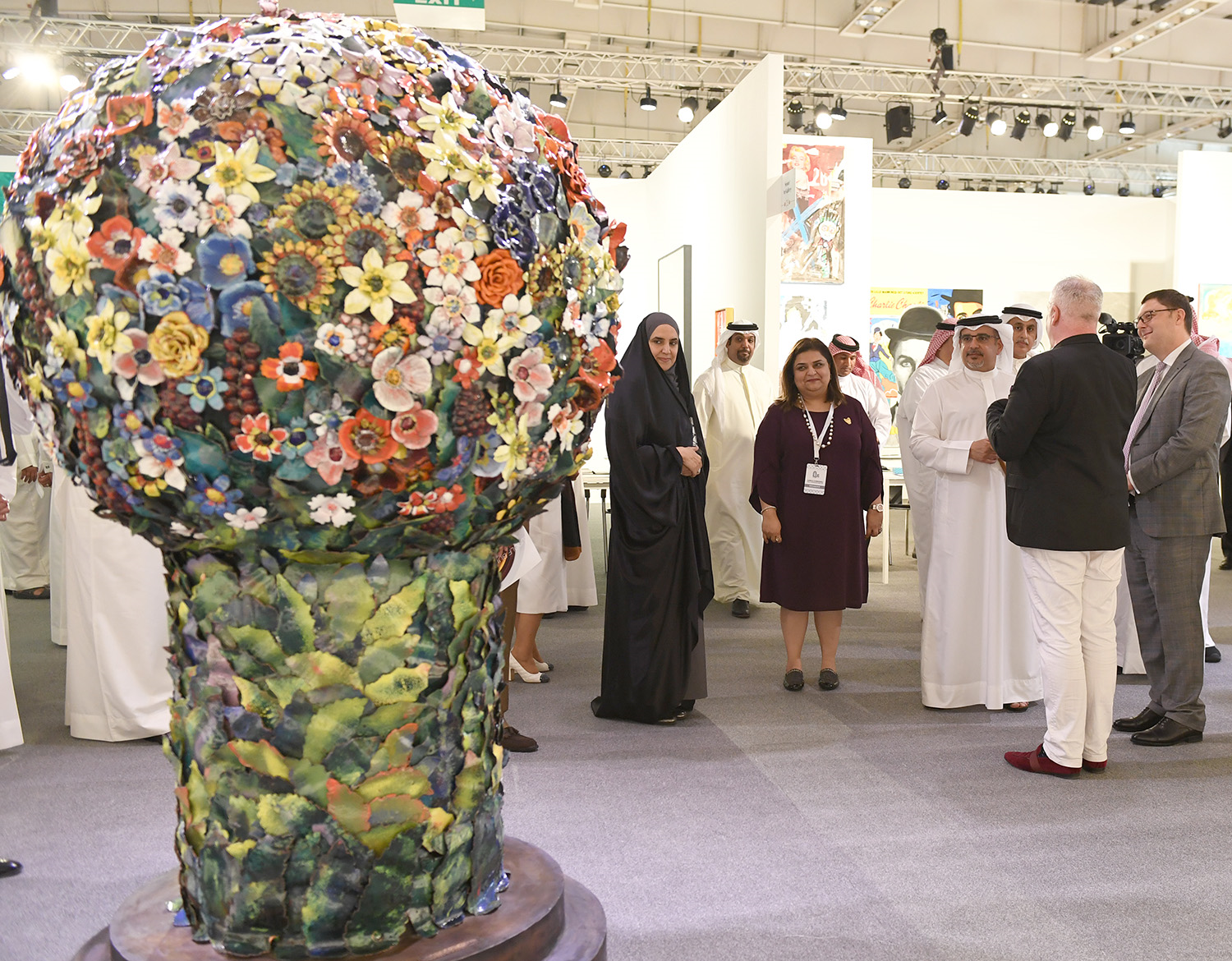 Sharing Bahraini artistic masterpieces with the world and informing collectors of the unique art heritage of modern Bahraini art has been the core mission of ArtBAB and since the first edition in 2015, there has been a huge increase in the value of Bahraini art. In the most recent ArtBAB of 2018, Bahraini art commanded about 63% of the sales – the organisers sold art to the value of BD236,135 and of that amount BD147,900 was generated by the work of Bahraini artists.
Added Ms. Subberwal, "The visionary support and patronage of HRH Princess Sabeeka bint Ibrahim Al Khalifa, Wife of His Majesty the King and President of the Supreme Council for Women (SCW), has positioned ArtBAB as a genuine platform for Bahraini artists and welcomed international artists, gallerists and collectors to the fair. In addition, with our Strategic Partner Tamkeen, the ArtBAB Artists Programme takes Bahraini artists to art capitals across the world for exposure of their work and has created an art movement that offers a different perspective about Bahrain – one that speaks of the Kingdom's ancient art heritage and its interpretation by contemporary Bahraini artists."