Bahrain International Circuit (BIC), "The Home of Motorsport in the Middle East", begins on March 7th its final 30-day countdown to the region's biggest weekend of sport and entertainment – the Formula 1 2018 Gulf Air Bahrain Grand Prix.
Taking place April 6 to 8, the highly anticipated desert racing spectacle marks the second of 21 rounds in the 2018 FIA Formula 1 World Championship.
The weekend's on-track events will be highlighted by the 57-lap night race. Off the track, the live performance featuring legendary musician Carlos Santana has gotten everyone talking and pumped for the big Friday night concert.

This year's Bahrain Grand Prix will flag off at 6.10pm, 10 minutes later than its regular start time. Twenty of the world's most popular star drivers will be lining up on the grid representing 10 of motorsport's leading international racing teams.
Amongst them will be last year's winner at BIC, Sebastian Vettel of Ferrari, along with defending World champion Lewis Hamilton of Mercedes.
Aside from Formula 1, there will also be plenty of racing in the two support series, namely the FIA Formula 2 Championship and the Porsche GT3 Cup Challenge Middle East.
Formula 2 is widely accepted to be the chief feeder series to Formula 1. It will be holding the opening round of its 2018 season at the Bahrain Grand Prix.
The Porsche GT3 Cup is the biggest and most popular one-make motor racing championship in the entire region. It has been the number one choice of the Arab world's most promising circuit racing drivers to broaden their racing experience in a professionally run series. The series will be holding its sixth and final round of its 2017/2018 campaign.
Off the track, one of the biggest attractions will be the live performance of Santana. He is bringing his celebrated Divination Tour to BIC.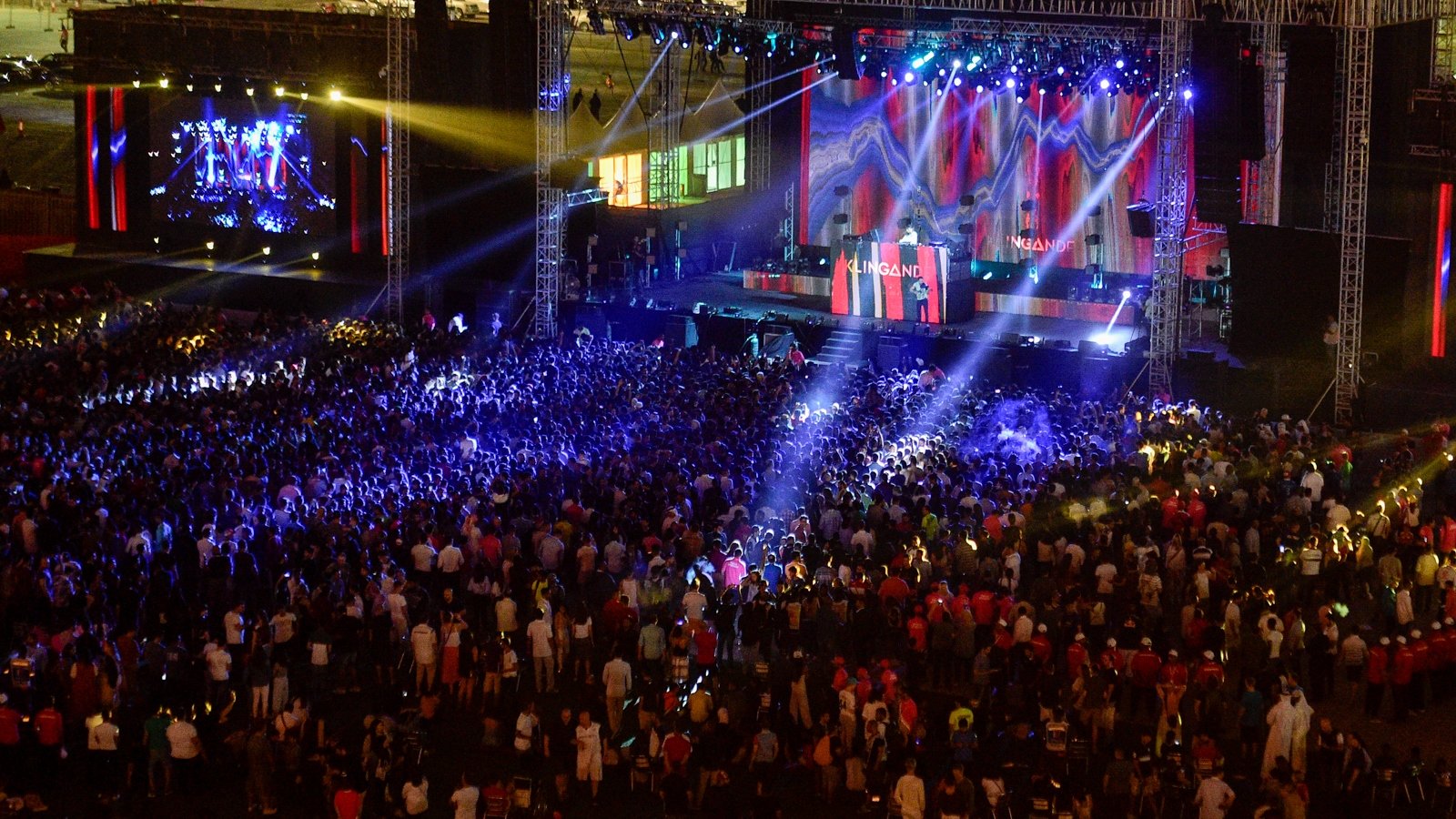 Also as part of the entertainment at BIC, race-goers will have a trio of extreme rides to choose from, including a Reverse Bungee, a SCAD (Suspended Catch Air Device) Freefall and a Sky Coaster.  Further entertainment will be seen at the Circus Stage, and from the Roaming Acts and Street Musicians and Dancers.
Young children will be able to enjoy a wide selection of engaging activities, all within a massive tent erected in BIC's Formula 1 Village. Within this marquee, BIC has created four zones allocated for Circus Shows, Theatre Shows, a Candyland Interactive Zone and a Play Ground.
Tickets to this year's Bahrain Grand Prix can be purchased at the BIC stand at Bahrain City Centre. They can also be bought online at www.bahraingp.com or by calling the BIC Hotline on +973-17-450000. The prices are amongst the most competitive for any event on the Formula 1 calendar, with prices held at the same level for the fifth consecutive year.
Tickets can be purchased for seating at the Main Grandstand, Batelco Grandstand, Turn One Grandstand, University Grandstands and Victory Grandstands. Main Grandstand seats cost BD150 each for the three days, while Batelco Grandstand tickets are BD120 and Turn One tickets BD100. University and Victory Grandstand tickets cost BD60.
For the first time this year, fans will be able to purchase a single Friday ticket for the Batelco Grandstand at BD60, or they can buy a two-day ticket for Saturday and Sunday, also for the Batelco Grandstand for BD100.

For further information on the Formula 1 2018 Gulf Air Bahrain Grand Prix or to make a booking for tickets, visit bahraingp.com or call the BIC Hotline on +973-17-450000.
Also, find BIC on Facebook (facebook.com/OfficialBahrainInternationalCircuit), follow BIC on Twitter (@BAH_Int_Circuit) and Instagram (instagram.com/bah_int_circuit), and subscribe to BIC's YouTube channel (youtube.com/Bah_Int_Circuit) for regular updates on all happenings at the world-class Sakhir circuit.