The Chief Executive Officer of Bahrain Tourism and Exhibitions Authority (BTEA), H.E. Shaikh Khaled bin Humood Al Khalifa, received a delegation from the Sharjah Chamber of Commerce & Industry on Wednesday 22nd November 2017.
The delegation included the Second Deputy Chairman, Mr. Walid Abdulrahman Bukhatir, the Honorary Treasurer, Mr. Ziad Mahmoud Al Hajji and Board Member, Mr. Mohamed Ali Al Hazami.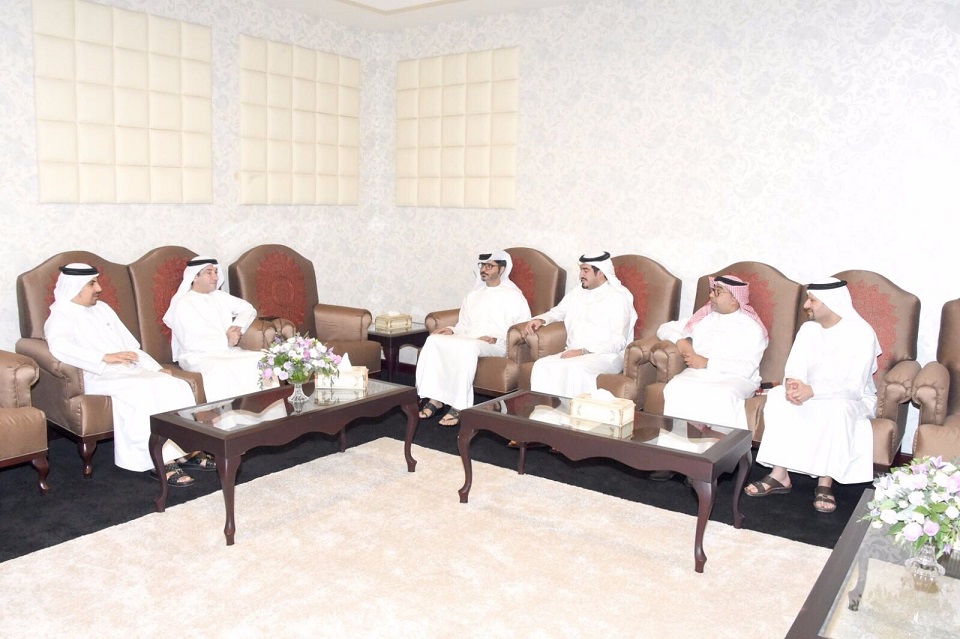 During the meeting, H.E Shaikh Khaled bin Humood Al Khalifa stressed on the importance of strengthening cooperation and reinforcing bilateral relations between both countries across all fields, especially the tourism sector. He also mentioned the BTEA's readiness to strengthen relations with the United Arab Emirates and work towards achieving their joint goals.
The delegation expressed their gratitude for the warm welcome and affirmed their readiness to enhance the joint cooperation between the two countries in the tourism field and to further explore bilateral initiatives.